Jan 23, 2018
To all my patient supporters,

Happy New Year! 
Over the past several months many of you have reached out to me, or stopped me in passing, to ask about the status of my novel AFTER DEATH. One or two even thought perhaps it had already come out, and that they'd somehow missed it. 
An update is long overdue, and today is a good day to write one.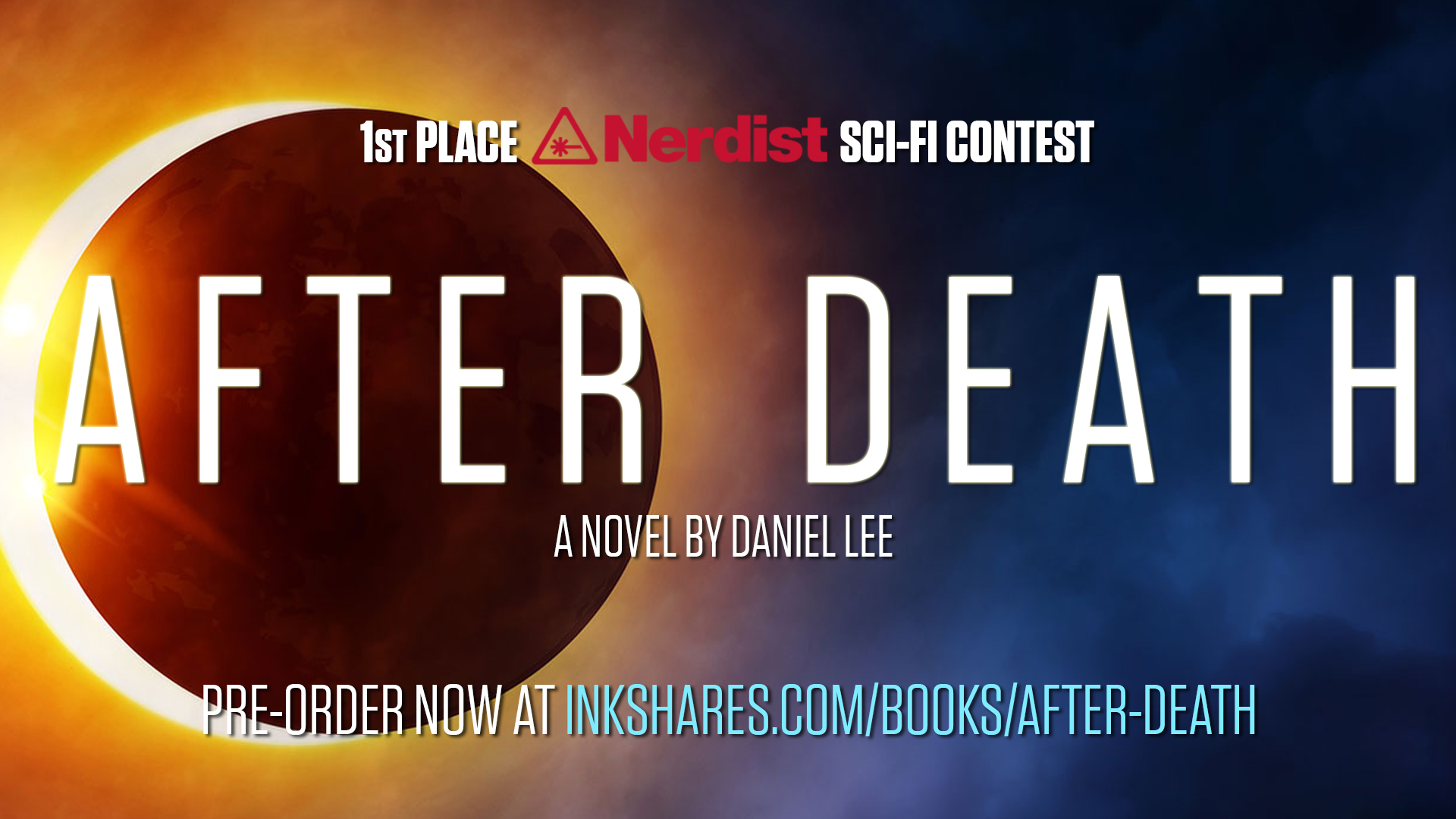 Back in October, the very kind Avalon Radys, director of marketing and publishing operations for my publisher Inkshares, let me know that my book wouldn't be entering developmental editing until 2018, as their priority had to be books with Spring release dates. 
A bit of a bummer, sure, but it made perfect sense to me, and provided me with the opportunity to do a twelfth draft of the novel, with the goal of further tightening the story and reducing the word count as much as possible.
That new draft is now complete and has been sent to Inkshares. So now, my friends, we wait.
Hopefully I'll be paired with an editor soon, but even then it's worth keeping in mind that it may still be a while before you are holding a copy of the book in your hands. After developmental editing there will still be copy editing, cover design, book design, and a slew of other steps I don't even know about, I'm sure. The publishing process, I'm learning, is very slow.
In the meantime, there are a number of ways you can get a fix to tide you over:
1) visit the AFTER DEATH page on the Inkshares website here, where you can watch the updated book trailer, read sample chapters, leave a comment or review, pre-order copies, and recommend the novel to others. You can also sneak a peek at my new novel in progress, KING OF FIRE.
2) listen to the first chapter of AFTER DEATH, as read by actress Jessica Rothert, here (Vimeo) or here (YouTube). While you're at it, check out the AFTER DEATH YouTube playlist I've begun assembling here, which features not only the trailer and first chapter, but also other related videos that hint at the ideas explored in the book.
3) visit and "Like" the AFTER DEATH Facebook page here, where you can stay updated on news, as well as the latest promotional material.
4) follow me on Twitter and Instagram. See photos of my cats.
5) check out more of my work at Dan-Lee.net, including my short story The Equestrian, which is available for a buck on Amazon.
6) check out and support the work of other talented Inkshares authors, among them Katherine Forrister, Matthew Isaac Sobin, Christopher Huang, J. Danielle Dorn, Tal Klein, J-F Dubeau, Kyle Cowan, Jacqui Castle, Evan Graham, Brian Fitzpatrick, Eric Heisner, and Erin Evan, who has written perhaps my most anticipated book of the coming year, The Pirates of Montana. 
Thank you all so much for your continued patience and support. This book has been my biggest creative project for nearly nine years, and it's humbling and thrilling to know that so many people are excited to read it.
I'll be sure to keep you all updated as things progress. And, as always, it means the world to me anytime you recommend AFTER DEATH to anyone and help spread the word.
Thanks again! You are all amazing!