Sep 6, 2016
Happy #NationalReadABookDay !!!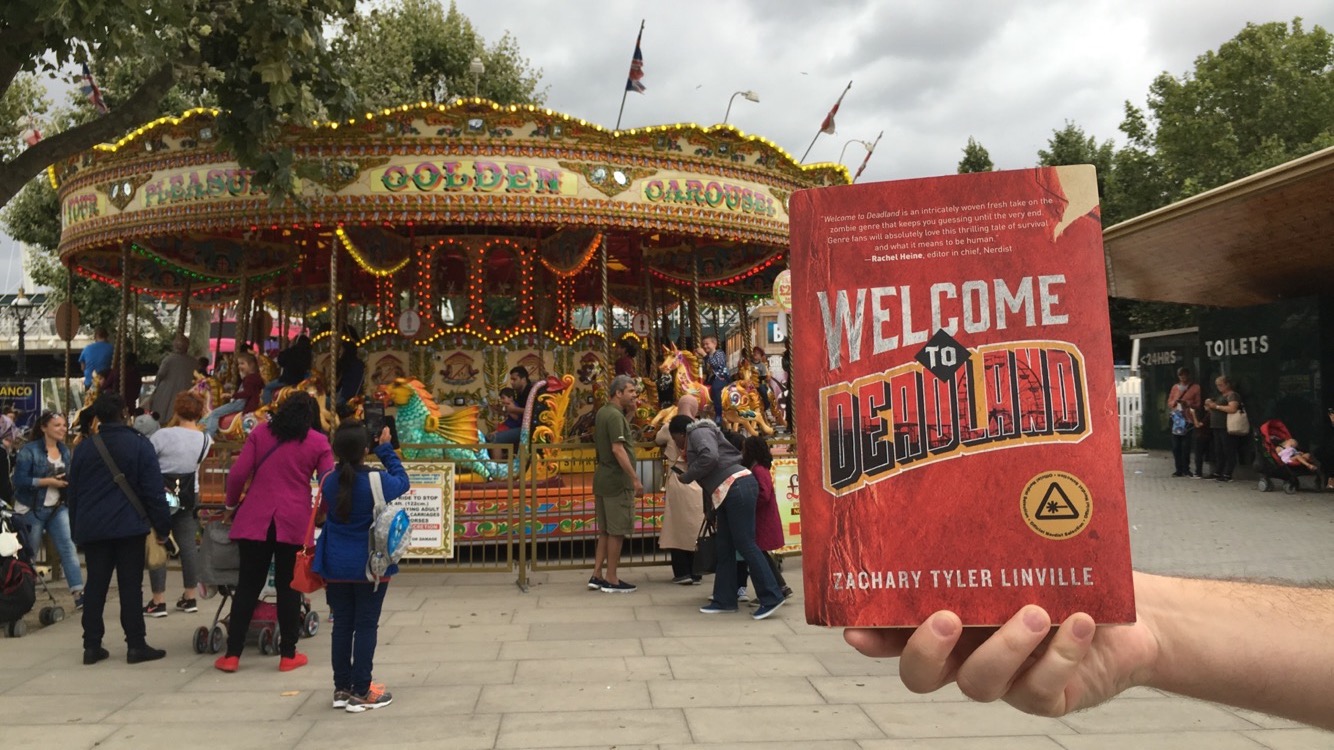 It has been a few weeks since I last sent out an update, on the day of Welcome to Deadland's publication, and I wanted to send out a quick message to thank you all once again and say I hope you've all been enjoying the novel!
I also wanted to share a bit of a raffle I've put together. Some of you already know this about me, but I love and collect postcards. Whenever friends and family travel I only request a postcard as a souvenir, and the cover design elements for Welcome to Deadland were inspired by postcards as well. During the past few weeks I had the opportunity to travel through Europe, and while I was in Munich, London, and Paris I picked up postcards and used them for a handwritten short story set in the universe of Welcome to Deadland. I will be raffling off the postcards/short story, as well as a series of WtD inspired postcards I'm having made, and here's how you can enter:
1. Order a copy of Welcome to Deadland through Inkshares.
2. Recommend Welcome to Deadland to a friend, and when they purchase a copy, you will both be entered.
3. Rate/Review Welcome to Deadland on Goodreads, Amazon, and Barnes & Noble. Each site you post a rating or review will count as one entry, by doing so on all three sites you will receive three entries. If you rate AND review the book, you will earn an extra entry.
4. Tweet me or post to Welcome to Deadland's Facebook page fun pictures of your copy of the book or fan art from the story!
At the end of the month I will choose one winner who will receive the handwritten story and the Welcome to Deadland postcards, but I will also choose several additional winners for the WtD inspired postcards! There are multiple ways to win, and multiple ways to earn entries!
The best way to help a book, and author, achieve success is through leaving reviews and recommending the book to friends. Each review and rating matters. 
Thank you!
-Zac