Apr 6, 2017
Machiners!
I was just made aware of an issue downloading the eBook on Inkshares. The eBook had not been available for download. Inkshares just fixed this. So if you had recently gone on Inkshares and were puzzled about how to get your eBook, please try again! Full instructions are just below. 
I hope you enjoy the story. And remember, your support is still very much needed. After reading the story of Jonathan and Nikolai, please leave a review (CRITICAL) on Amazon and Goodreads (see my previous update for full details). 
Still having issues? Email me: matthew.sobin@gmail.com Thanks so much! -Matt
eBook Download Instructions
1. Log into Inkshares.com and go to the homepage for The Last Machine. Click on the "Download" tab next to "Reviews" (red arrows in the screenshot):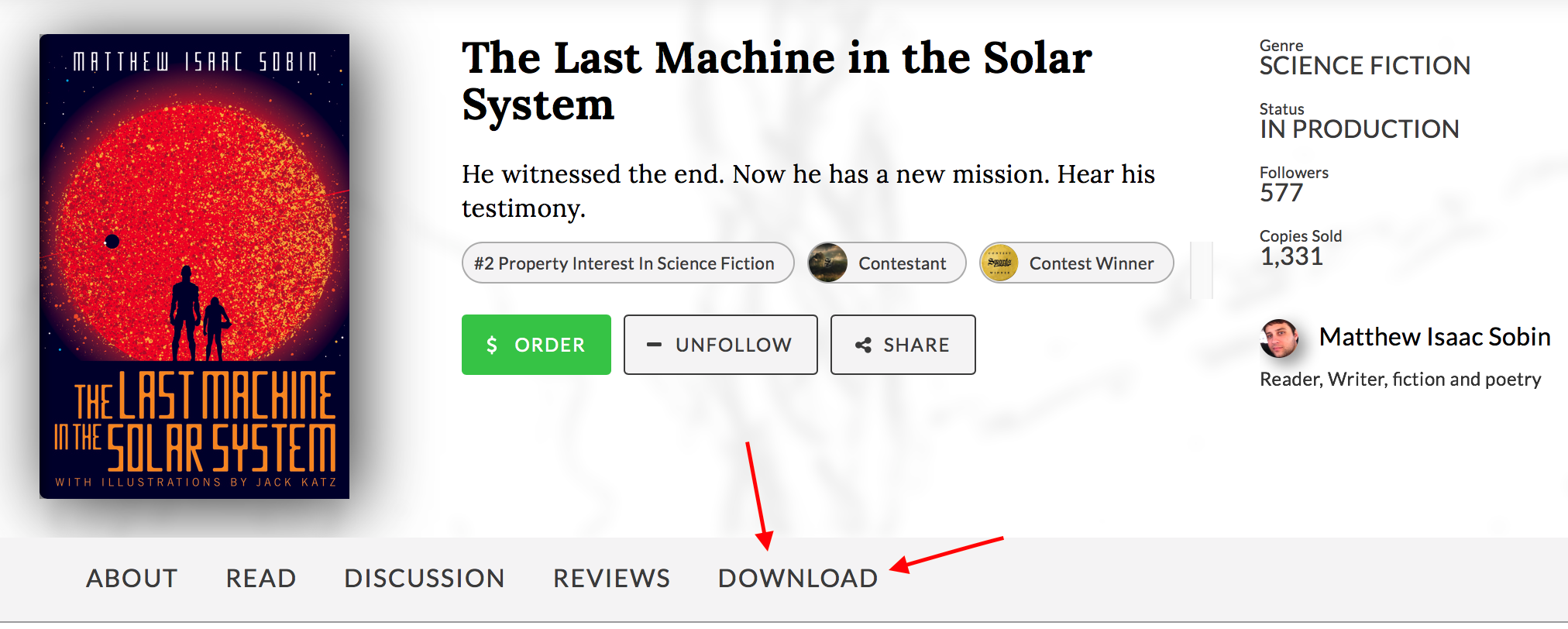 2. You will see the various eBook options as shown below. Pick the one for your device.