Aug 27, 2016
Hello Machiners! And a happy Saturday to all of you!
So have you seen it yet?? 
You must have. After all it's been up on the Inkshares homepage for The Last Machine for more than a week.... And I know each of you must be checking in over at Inkshares.com almost daily as you eagerly anticipate any updates on when Jonathan, the last machine, will finally arrive on your doorstep (as a book, not a 9 foot tall robot)!

It's going to be a bit longer, Inkshares has decided April 2017 is more conducive to a successful publication date than February. So Spring 2017 it is!! And back we all go to our thumb twiddling...
And now, without further ado, for those of you who don't frequent Inkshares as often as you should, the final high resolution cover art!!!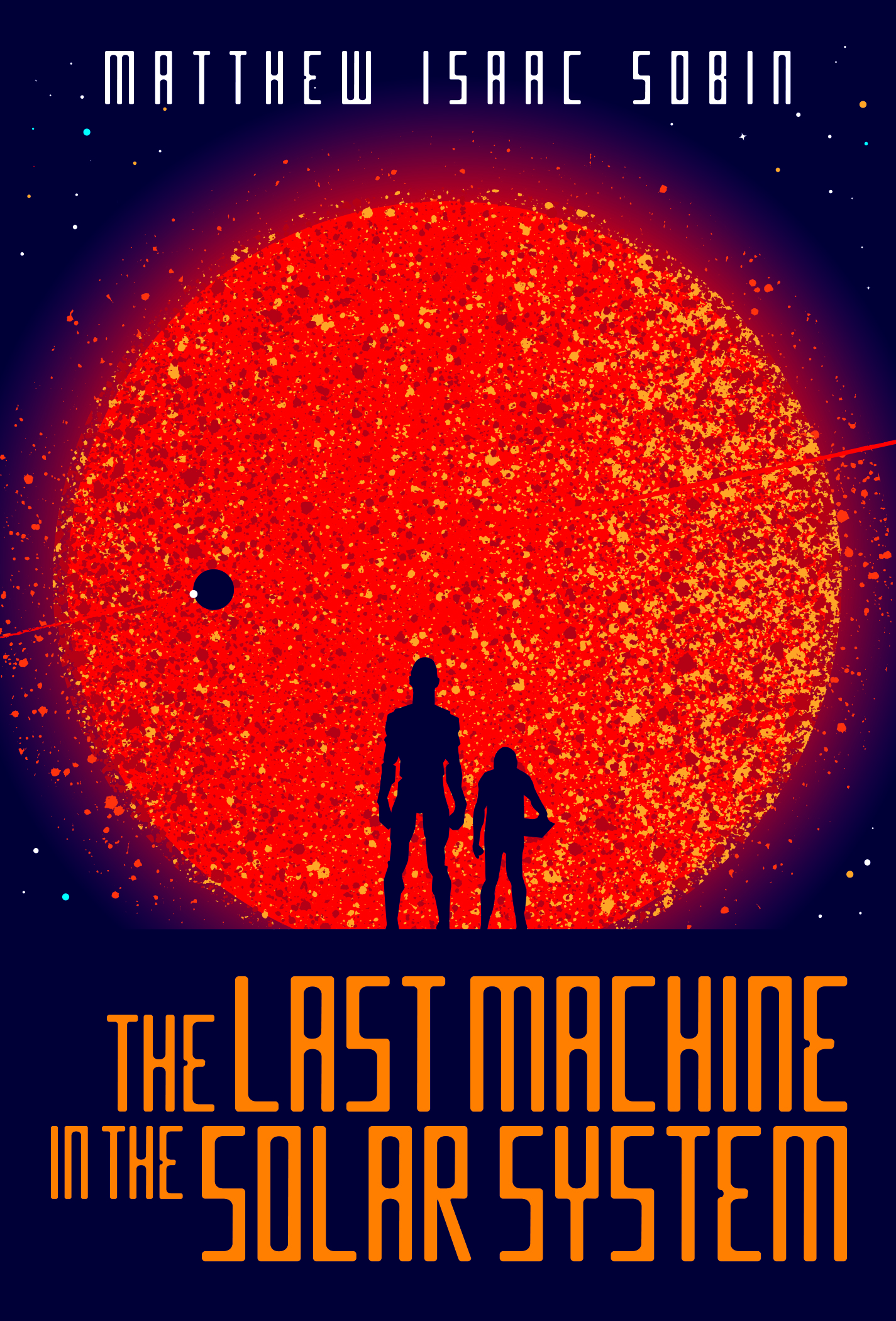 Awesome, isn't it?! Many thanks to artist Dan Stiles for this tremendous result. It's going to absolutely POP on the bookstore shelves!
Lastly, Jonathan and Nikolai are officially back in action, together, billions of years earlier in a new short story called "The Creator and The Machine" to be published in the Nerdist contest winning video games anthology Too Many Controllers!!! I may have BURIED the LEAD here. Go check it out and grab a copy of this epic book full of work by exciting Inkshares authors!
And believe me, there are a ton of great books funding right now on Inkshares that deserve your attention; in particular there is a Geek & Sundry sponsored FANTASY contest going on right now. Lots of cool potential books to peruse! 

Have a great weekend!