Dec 29, 2016
"Exciting times are incoming." No other more obvious statement has ever been made when one considers the horror that was 2016. With this update, I want to draw your eyes to what I'm seeing in 2017, and I think you'll have a lot to be excited for. At least three things for sure:
First: "The Animal in Man" continues to lurk in the dark recesses of my brain. I've already been thinking of more monuments I can build in the violent world of Herbridia. Literally, a monument of bloodletting and death, a coliseum at the heart of Crosswall, the Leoran capital city featured in the novel's opening chapters. And more - the ideas just never stop coming. I'm utterly in love with this world, and even while I chomp at the bit to get my production timeline put together, I'm already getting edits written down. Stay tuned for further news as soon as I hear it!
Second: "Hunger." I took a trip in 2013 to attend my graduation ceremony at Full Sail University in Florida, and during the flight I managed to craft and tighten a pretty fine piece of writing, a little 10-page short film script focused on the struggles of a father and son as they starve in a post apocalyptic world. What would you do if it meant you could eat, and survive? What part of yourself would you give up? "Hunger" has caught the attention of some film-makers based in Sydney, Australia, and WITH YOUR SUPPORT my beautiful little screenplay can be professionally produced and shown on the silver screen! Please visit the project's Pozible page (a.k.a. The Aussie Kickstarter) and pledge what you can.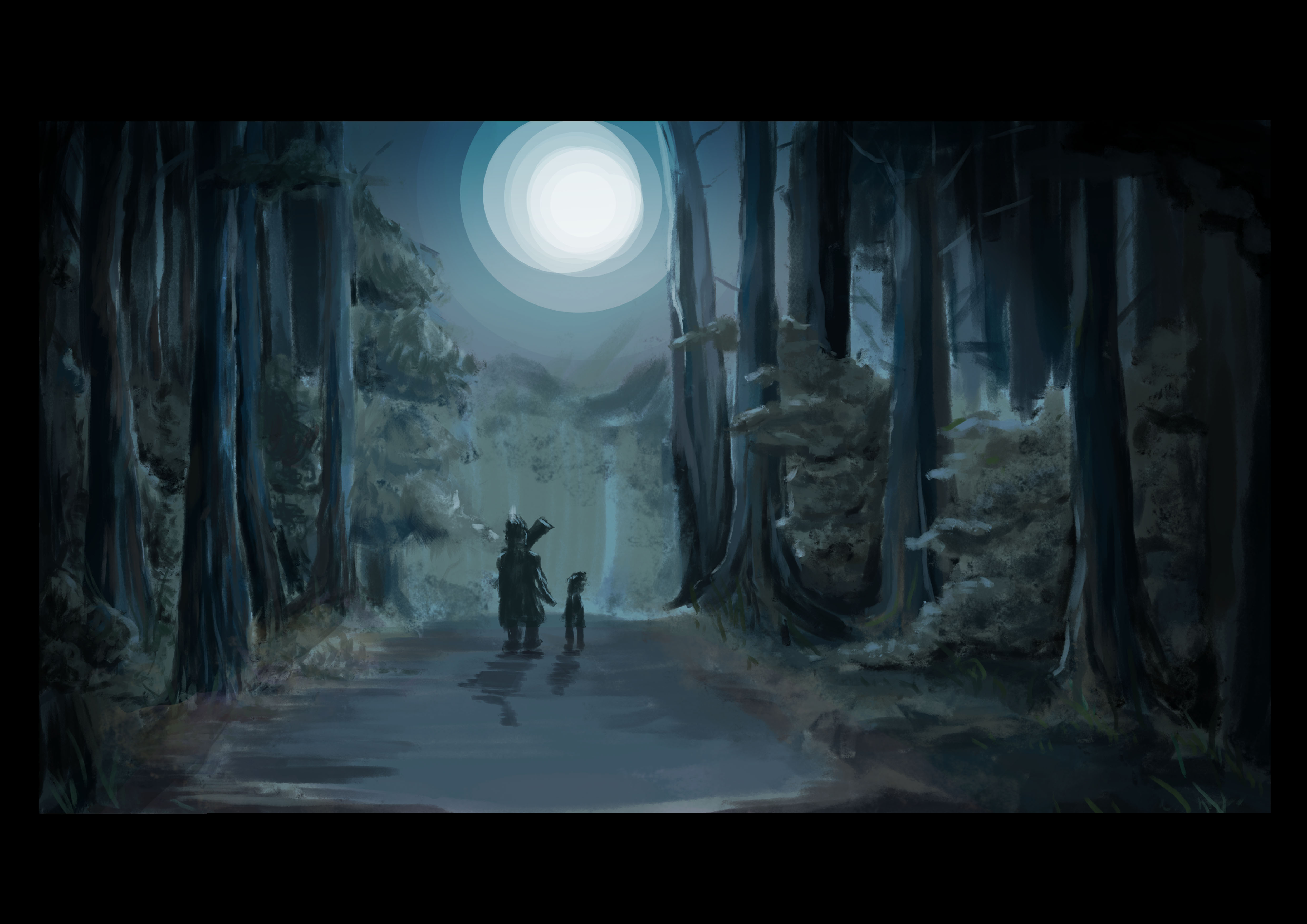 Third: "The White Shadow." My thesis as part of Full Sail's Masters program was a full-length video game design document, a project I very lovingly pitch as Cyberpunk Soul Reaver, blending traversal through the realm of spirits with a futuristic cyberpunk Japanese setting, a world dominated by omnipotent Megacorporations, pervasive fear, and destructive technology. I put "The White Shadow" on the back-burner while work on "Animal in Man" progressed, but I couldn't help myself from wandering back into its grimy rain-soaked streets. I decided to turn the story into a novel - MY NEXT BIG PROJECT FOR 2017! - and just finished writing the first chapter today. Please visit my portfolio page right here, and then tell me what you think! Should I turn this into a draft on Inkshares? The possibility has more than certainly crossed my mind…
2016 was tough. I'm glad to be turning my back on it. I'm excited to be turning toward 2017, and I hope you are too. We've got plenty of things to look forward to, my dear readers. Rest assured I will be keeping myself ridiculously busy refining old chapters of "The Animal in Man" and completing new chapters of "The White Shadow." And, with your help, getting a real-world Screenplay-By Credit for "Hunger".
See you in the New Year, Animals. Lets have a Happier one this time.