May 18, 2018
It's away!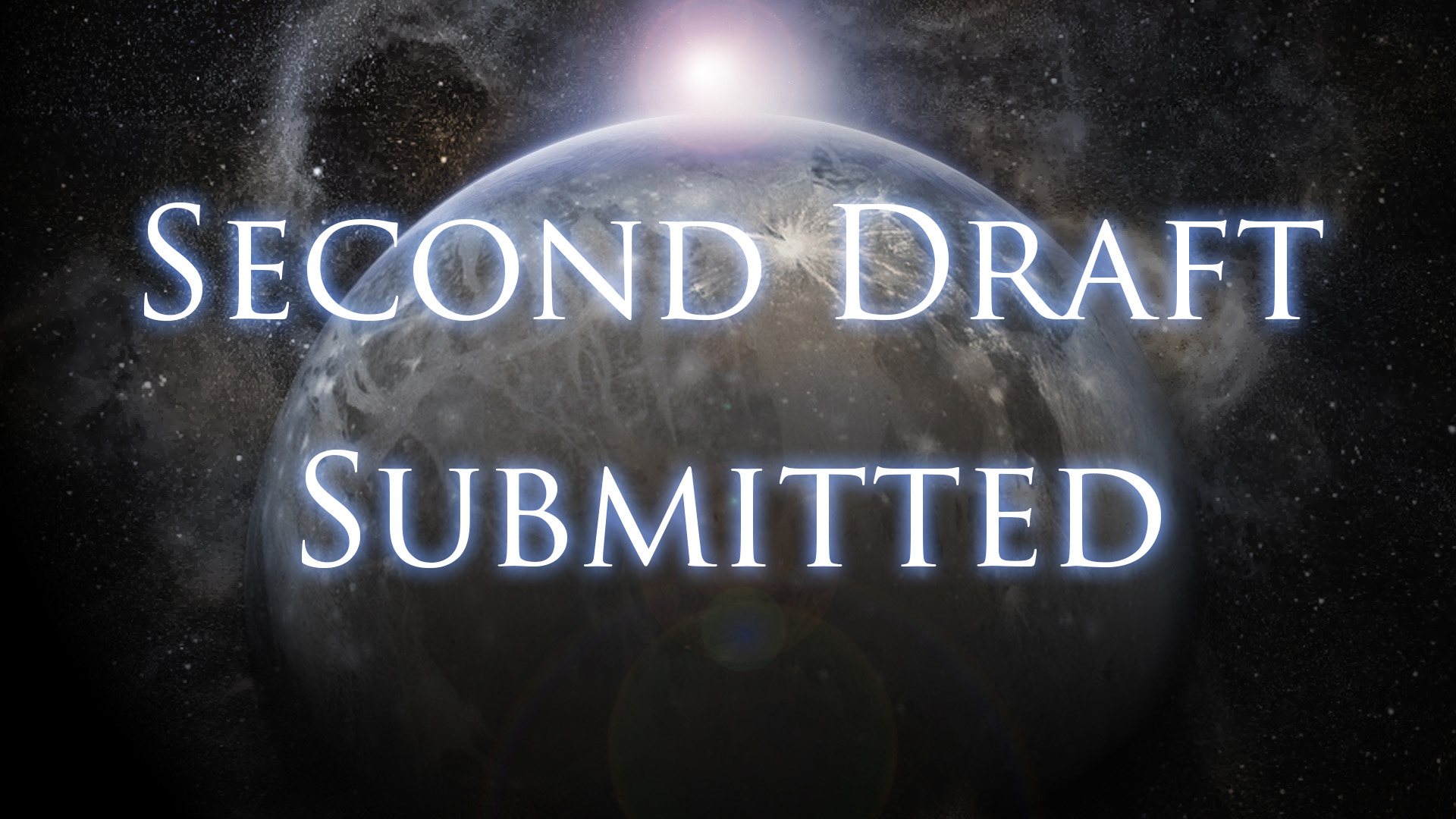 So, as most everyone was probably expecting, I did not manage to finish my second development draft of Tantalus Depths within one week, as I had hoped. BUT fortunately it didn't take anywhere near as long as the first draft did. I have just finished my second development draft of Tantalus Depths and turned it into my editor. Only took two and a half weeks!
So once again, we're all going to have to wait a little while before he's able to read through it and give me feedback on this latest draft. Unless there are any significant problems left over after two thorough rounds of development edits, though, we should be able to move right from here to the copy editing stage. We're really making headway!
Once we do officially enter the copy editing stage, the ball's really going to start rolling. Shortly after that is when the interior page design and the new cover art will be approved (which I can't wait for). We'll also get an official release date around that time too, hopefully. We are well on our way to reaping the benefits of all this hard work and finally holding a real-life, fully-published print copy of Tantalus Depths!
One thing at a time, though. As you've undoubtedly noticed by now, no stage in this process moves quickly. I'd say we're closer to the end than the beginning, but any number of things could happen to set us back, so I'm not going to jinx it. For now, we're back to the waiting game, as my editor pours over this new draft. That means I'm going to be shifting my attention back to campaigning Proteus once again, and boy, I gotta tell you, missing that extra week and a half of campaign time really did not do my campaign any favors.
Proteus hasn't had any new pre-orders in two weeks, so we have to make a lot of headway in not a lot of time. We can absolutely do it, but it's going to take a lot of hard work. As always, please tell all your friends about Proteus and try and get as many of them to pre-order copies as you can. We still need to sell more than 400 copies to get that publishing deal, and we only have until the end of next month to get there. If you have it in your heart to order multiple copies and can afford to do so, that would be absolutely invaluable to the success of the campaign. I already owe you all a tremendous debt for the help you've offered in getting Tantalus Depths a publication deal, and for getting Proteus almost halfway to one of its own. I can never express my gratitude to you all for what you've done to get us this far.
As soon as I have news about this second draft, you'll all be the first to know. Meanwhile, back to Proteus I go, and I hope to see you all there!