Nov 1, 2018
Greetings, Faoii!

This is a short update. First off, the Audible sales for The Last Faoii have been going incredibly well! And I am so pleased I am able to say that. Many of you might know that I don't listen to audiobooks, so I was nervous when I decided to put one out for The Last Faoii a month ago. I didn't know what to expect or what it should sound like. Luckily, I was contacted by an AMAZING and talented voice actress (Sara Morsey) who knew the ropes, and she helped me create something amazing. But again, I was nervous. I was so far out of my element. I didn't know what I could bring to the table.
I do now. I know exactly what I can bring. I have had SO MANY audiobook aficionados tell me that The Last Faoii holds its own in a world I wasn't expecting it to be part of. I was afraid to take that step, but I am infinitely glad I did. I feel like I'm finally starting to be part of the seasoned warriors' circle. And you know what? The Last Faoii is worthy of being here. If you haven't gotten your audible copy yet, you can do so by going HERE.  It's free if you create an Audible account. And if you're an audiobook reviewer who likes strong women leading armies, send me a message either here or on Facebook. I have free promo codes available for bloggers and social media Faoii. Let's show the world that we're worthy of being heard.
s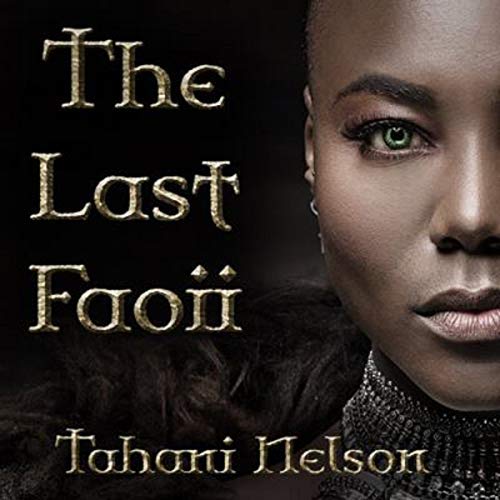 Now. For Faoii Betrayer. It's the first day of NaNoWriMo and this year I've decided I'm going to work on the novel I promised you a year ago. Today I wrote 2,934 words. I've been dragging my heels as I face internal issues here at Inkshares, but I'm willing to give it another shot if you all are. And, even if we decide to go another route, I do still need to finish it. So I'm going to. Because, honestly, it is so much better than you know. I promise you're going to want to read it. But the only thing that really inspires me to write is you showing me that it's worth the trouble. Pre-orders do that well.

I'll post another chapter if we get to 100 pre-orders (you can read the first chapter HERE). Tell your friends. Best-case scenario, we get 750 pre-orders and Inkshares starts taking The Faoii Chronicles seriously and we become something greater than we are. Worst-case, everyone gets their money back. There's nothing to lose, but so much to gain. Let's win this war together.
And Keep those shields up.
Faoii-Tahani
s