Dec 3, 2017
Hey there, readers!
.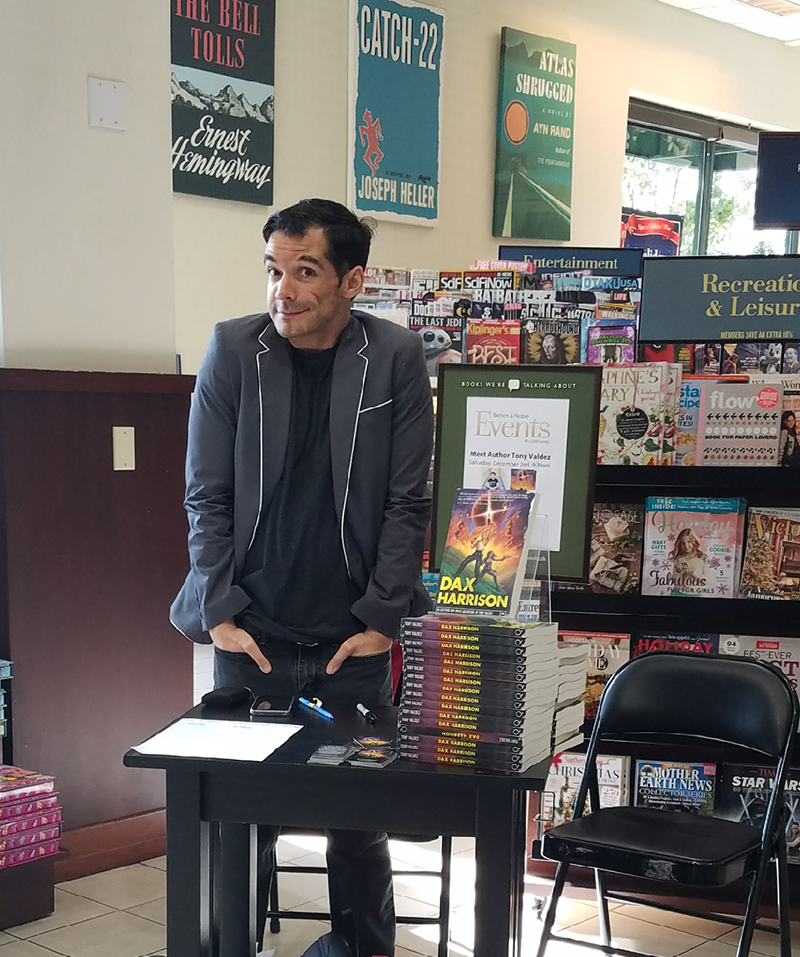 Despite my battling the start of a nasty head cold, yesterday's signing event at Barnes & Noble went pretty damn good! I sold a decent stack of books, chatted with some cool people, and probably drank an unsafe-for-humans amount of coffee. Special thanks to everyone who came by, and to the awesome BN staff that let me set up shop for the day.
And of 16 names in the hat, the winner of the poster giveaway is... MAY KAYYALI! Thank you so much May for grabbing a copy of the book! I'll be in touch with you soon.
And now to San Diego, AWAYYYY!
This coming Saturday, December 9th, I'll be at the Mysterious Galaxy BookStore (hopefully minus head cold). Starting at 2PM, a handful of authors (including yours truly) will take turns getting on the mic and chatting about their books. Then we will split off into individual signing tables. Come join the fun! See the links below for more info:
Mysterious Galaxy Holiday Party (Facebook Event Page)
Mysterious Galaxy Website
ONE LAST THING! If you wish to buy a signed copy of the book, but you can't make it out to these events, send me an email at rockhollywood8@gmail.com. I have about 20 copies on-hand that I need to sell. If you order directly from me, not only will you get a PERSONALLY SIGNED copy, but I'll also send it out ASAP in time for Christmas. Got a friend or family member who might like a silly space adventure? Drop me a line!
-Tony