Dec 7, 2017
Hello everyone, 
The year is almost over! This should be my last update for 2017 so I wanted to wish you all a happy holiday period and New Year. 
Things have been hectic in the world of Blood Capital. Inkshares and I are pushing hard to get the book ready for print, and it's been all hands on deck. I'm still in edits, but things are getting pointy — the last week has seen long hours devoted to getting a sample of the book ready for sales reps from the major bookstore chains. There's also been more progress on development of a final cover. As soon as I have that, I'll be sending out a special update.
Everyone always asks how the book is going, and I love that people haven't lost interest yet. I'm really excited by the way the story is developing with support from the Inkshares team and putting as much time and love into the project as I can. To keep me honest, and to keep you all in the loop, I've upped my game for tracking work on the novel. I've created a Tableau Public Dashboard which I update at the end of each writing session. Tracking of my hours is new, so there's only three weeks of data for that, but hopefully it shows I haven't been slacking. With a toddler and a demanding day job, it's sometimes difficult to find the time. Thankfully, I love writing, so I've upped my coffee intake and am putting in the hours to get this done. Below is are some static screenshots of the dashboards, but if you follow this link you'll get an interactive version.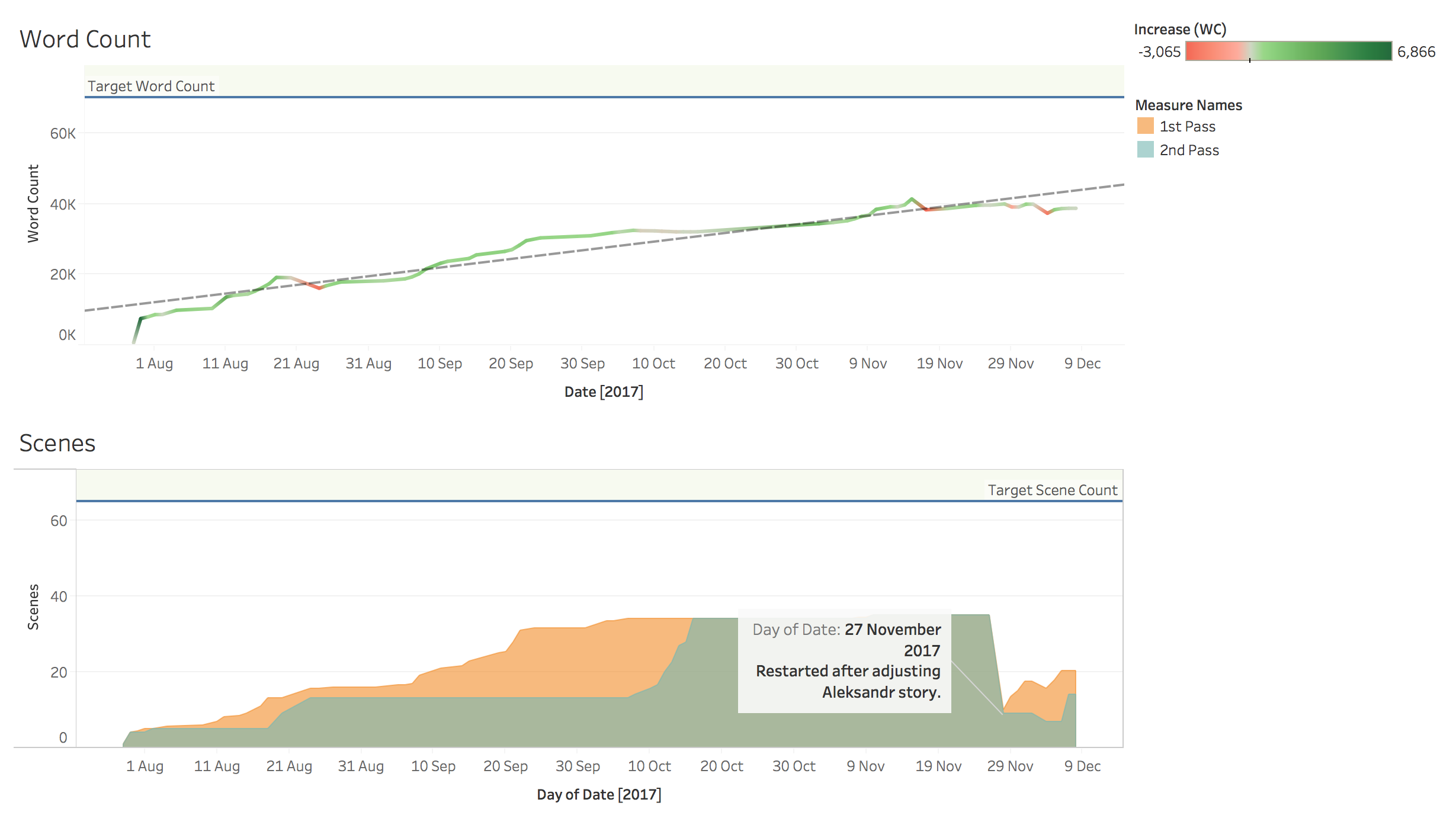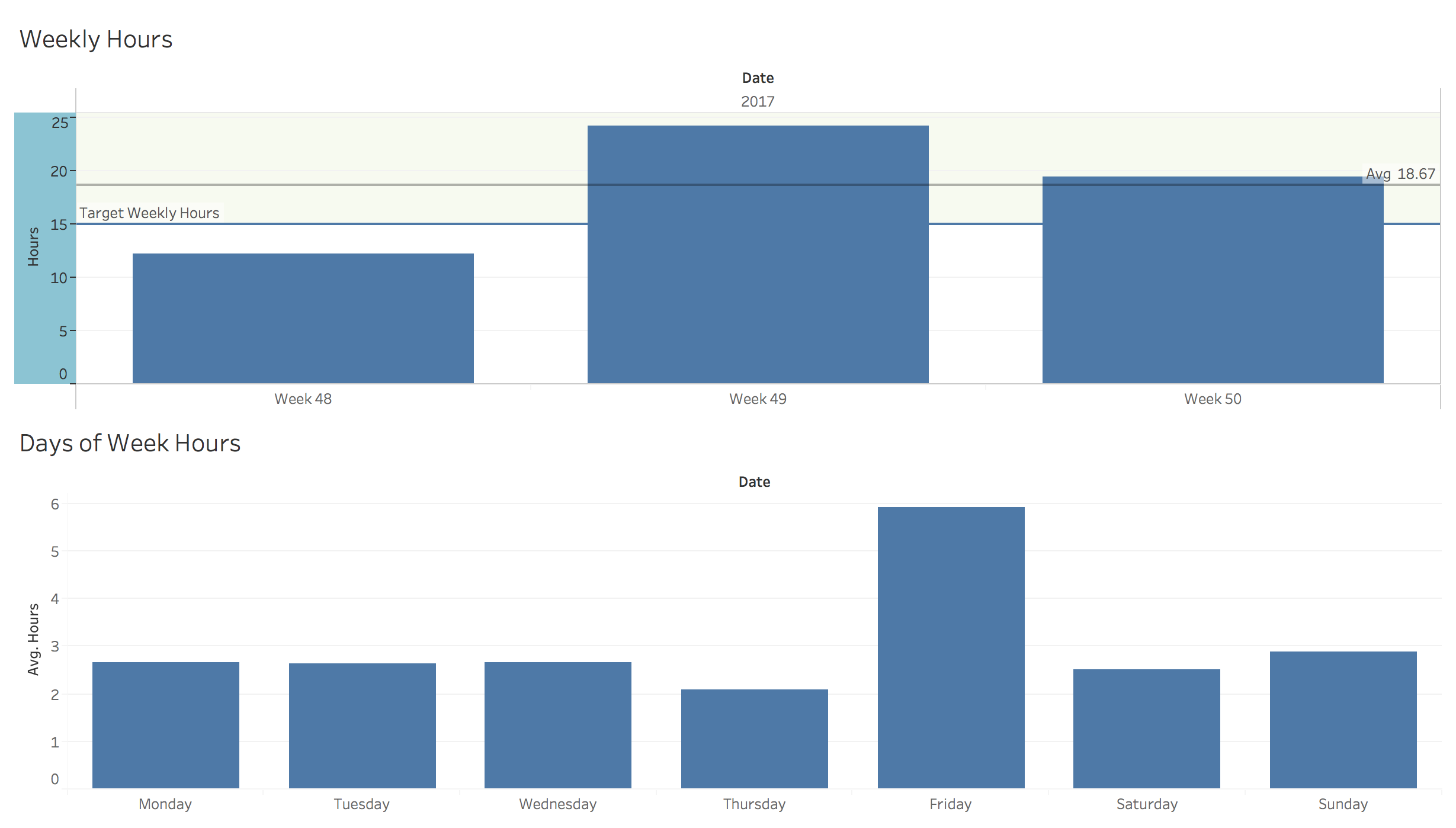 PS: When I started the major rewrites as part of this developmental edit, I pulled most of the samples of the novel from the Inkshares website, as too many details were changing. Over the next month I plan to put a few new samples back up, so keep an eye out for a taste as to how the story as developed from those early days.
As always, thank you.
Robert