Sep 9, 2016
Dear Friends
The day has come for you to lip-sync FOR YOUR LIFE!
Just kidding. Today is the first drawing for a chance to become a character in the zombie/drag queen saga Bad Medicine: Slay It Queen!
But before we announce the winner I want to share a couple of things.
First, I'm working with several artists developing illustrations for Bad Medicine. I'm giving them little direction because I want to see what they come up with. This is the first one by the talented comic artist Bartolomeo Argentino.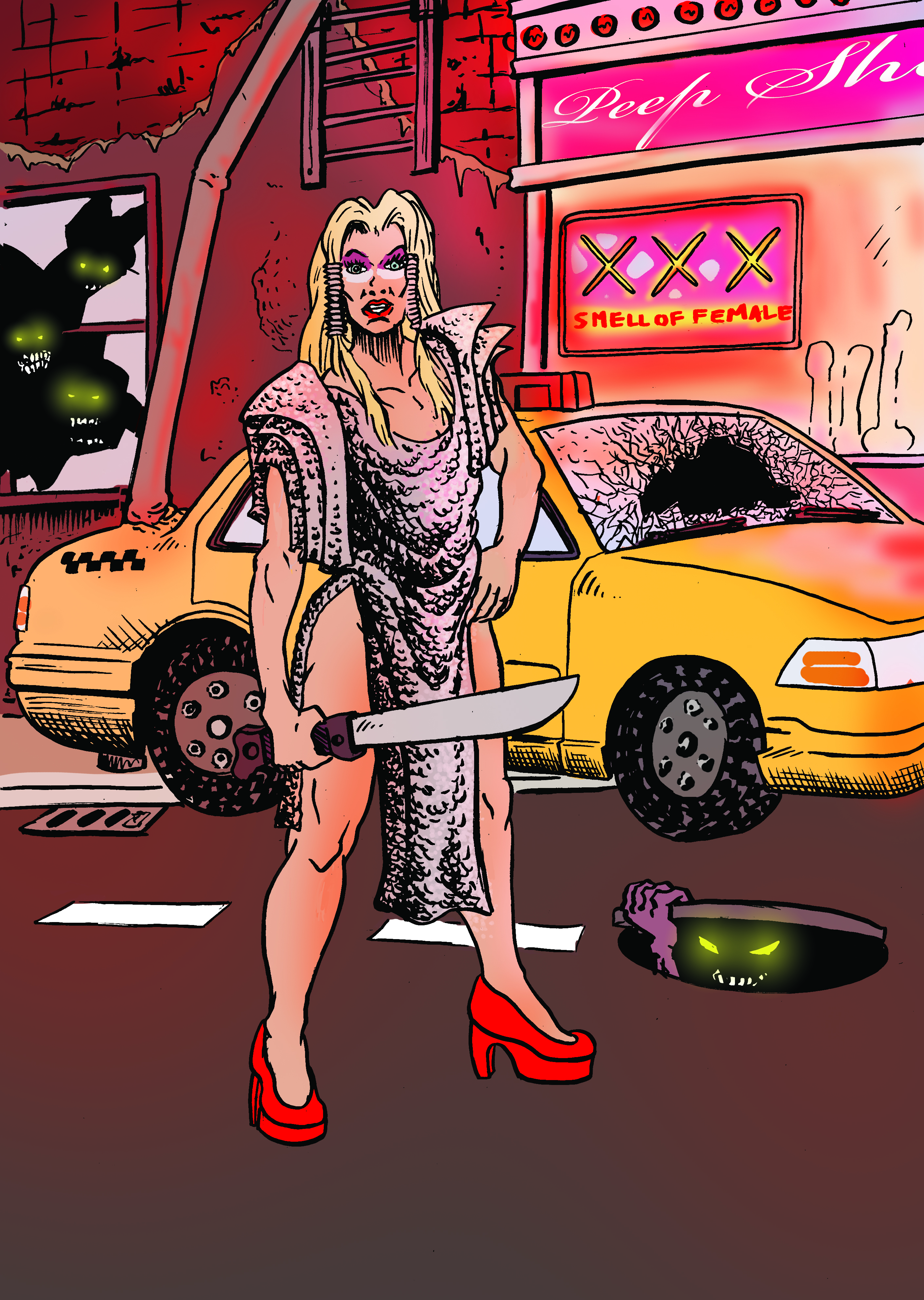 His, interpretation is very Tina Turner meets Rainbow Brite and I love it! I love seeing how different people imagine my characters.
Also, Bad Medicine got a couple of shout-outs. Geek.com and Jenny Graham Jones gave some love to our drag heroin.
Here is what Jenny had to say "Talking about taking a tired genre and turning it into something fresh and new."
Read the stories here: geek.com, JennyGrahamJones.com
Finally, the winner:
Red Redwine!! (AKA Miss Christine Brennecke)
Red Redwine is a classy queen from Philadelphia visiting New York for a classic Hollywood convention. Red gets caught in the mayhem of this poorly timed zombie apocalypse while getting ready to perform a Bette Midler tribute. 
You'll learn more about her in future chapters.
Pre-order today, send me your drag-name, and you may be a winner next week.
Have great weekend friends!
Byeeeeee