Oct 10, 2017

Well hello there,
So? How was your summer? Mine was busy. Too busy to run a book funding campaign properly. I started funding Arch-Android around the time of Nerdtacular in late June. It got a good start but soon after I got caught up in going to other conventions like Necronomicon and DragonCon along with promoting A God in the Shed after its June 15 release.
I dropped the ball.
But I'm back!
Inkshares was good enough to grant an extension to the Arch-Android campaign. Let's get 750 pre-orders as soon as possible and get this over with. The faster this funds, the faster you can read the final product and I am so eager for you to read this one.
Here's what you can do to help:
What do you get for helping?
Every pre-order and reference gives you an additional chance to win a KOBO Aura ebook reader with original art by me on the back
3 or more pre-orders gets your name in the acknowledgements in the back of the book
 All physical copies are signed and come with an exclusive bookmark
Participation in any further promotion I may add as the campaign progresses
My eternal gratitude
So there you have it. Expect more updates and more previews and information as this campaign progresses. The campaign ends on December 7th.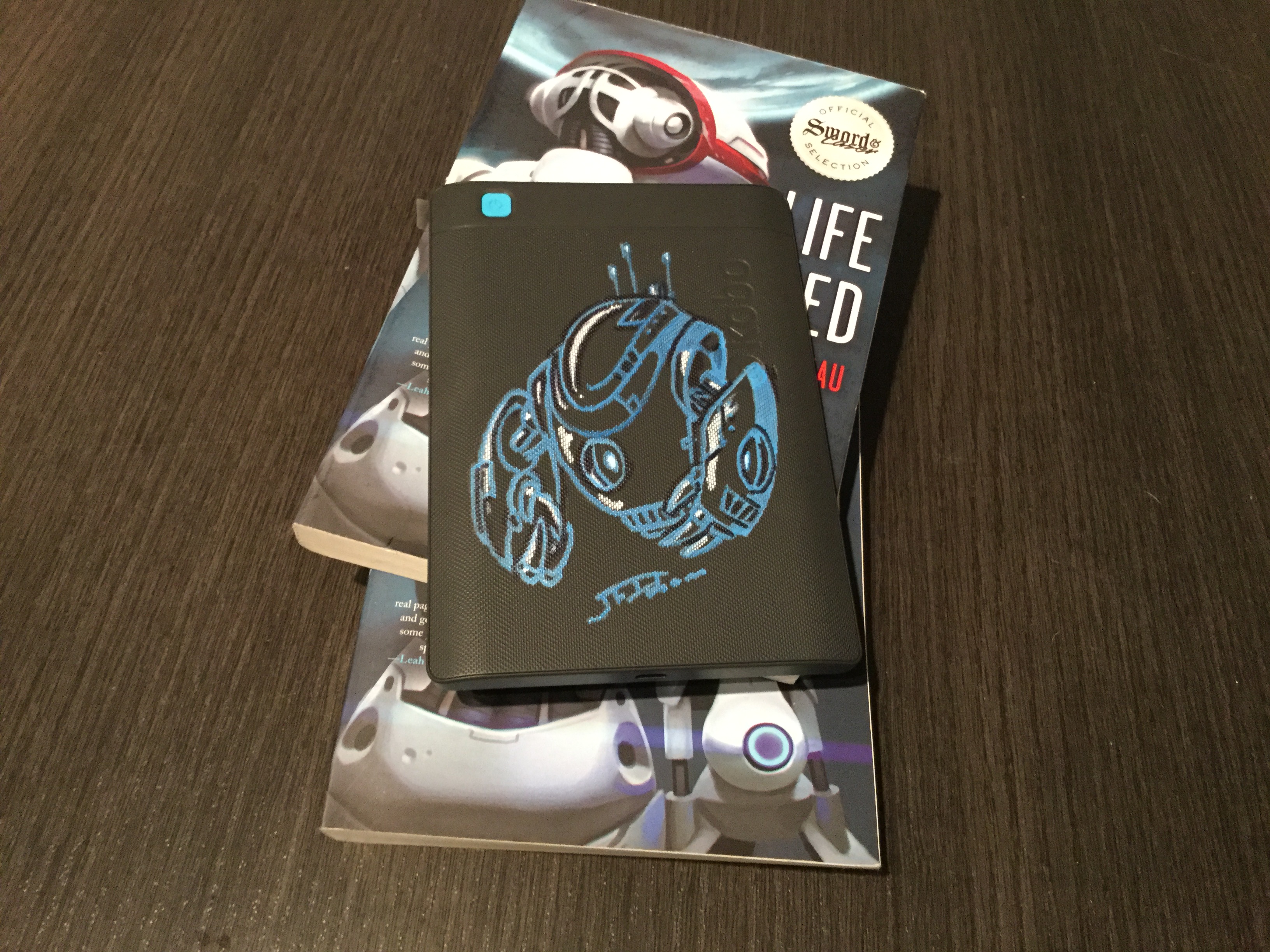 Above: The KOBO Aura ebook reader  
Thanks!