May 1, 2018
To all my patient supporters,

Two weeks ago I received the first round of developmental notes for AFTER DEATH from my editor Matt Harry. For the most part his notes made a lot of sense, and in discussing with him how best to address his concerns I have decided to restructure the novel.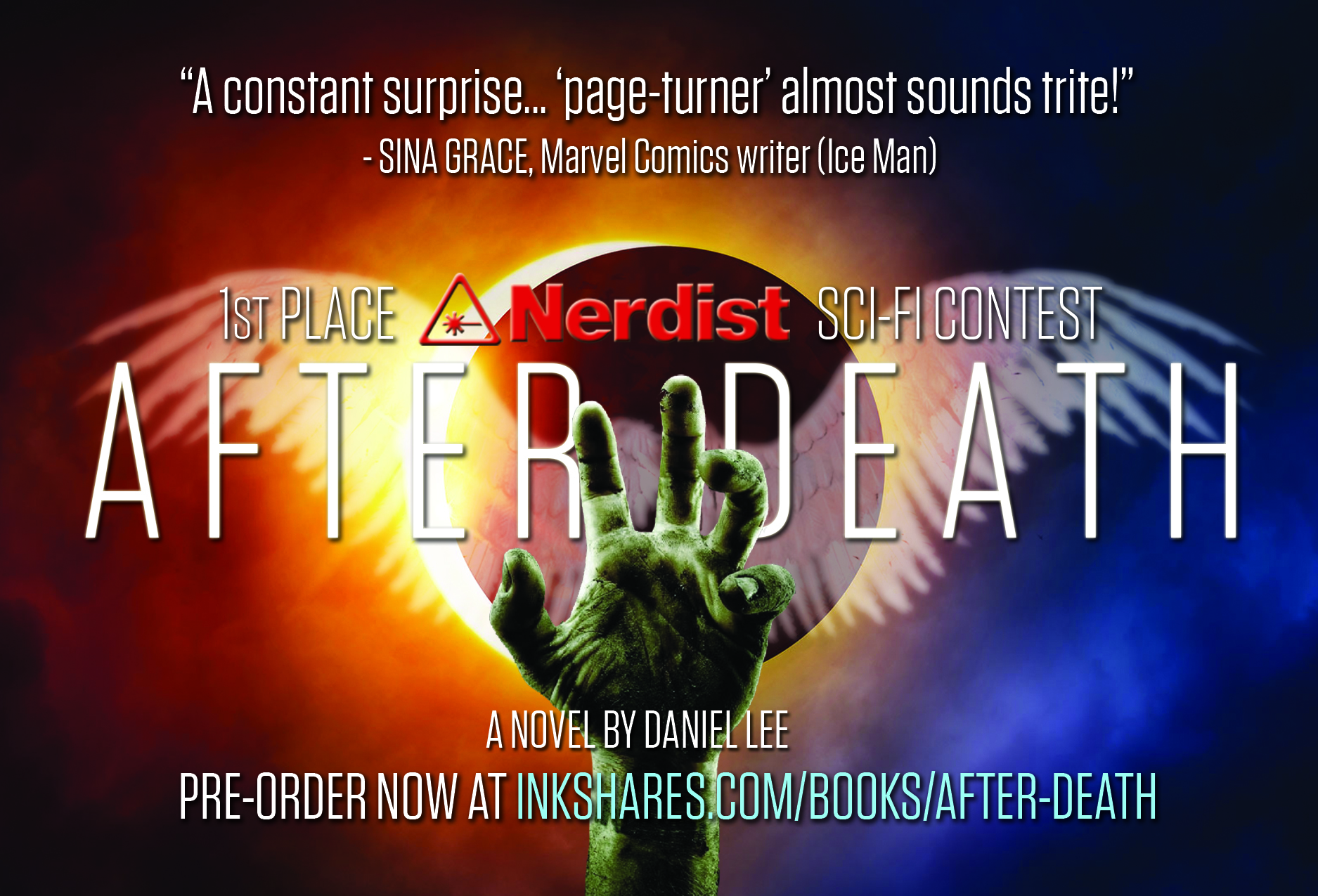 By this I mean that I will take what is currently a three-part story, each part following one incarnation of the protagonist's soul, and attempt to intercut the lives one chapter at a time. Our hope is that this will result in a draft that is not only tighter, but more surprising, suspenseful, and even more of a mind bender than the book already is.

This will take time, of course, and with every day that passes I am increasingly grateful for your continued patience and support.

In related news, Nerdist founder, comedian, and Talking Dead host Chris Hardwick recently plugged AFTER DEATH on his ID10T podcast! It was incredibly kind of him to do that, and I can't thank him enough. Click below to check it out!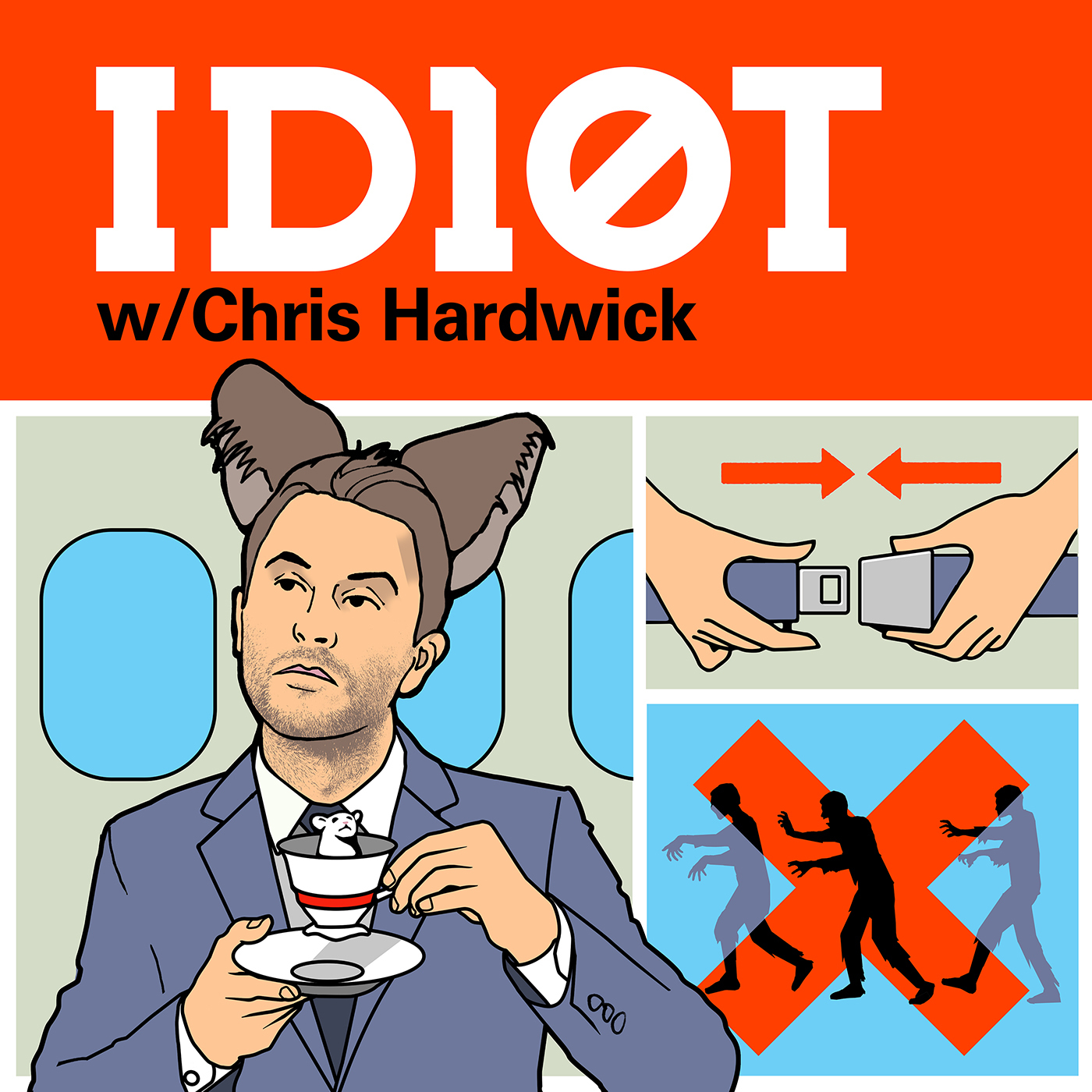 Not only that, but AFTER DEATH recently received this amazing blurb from J. David Pleins, Ph.D., a writer and teacher whose work has been a huge influence on my own:

"Daniel Lee's captivating After Death weaves together time travel, zombie apocalypse, epic battles, zen musings, quantum physics, and timeless archetypes. He plays with an array of afterlife concepts — beliefs of different faiths, tales from different mythologies, icons of pop culture — and forges them into a Grand Unified Theory of the afterlife. It's both a raucous adventure story and a deep-dive into the human soul. If the great mythographer Joseph Campbell wrote a novel, this would be it!"

— J. David Pleins, Ph.D., author of The Evolving God and Professor of Biblical History, Mythology, Science and Religion at Santa Clara University

Who could ask for a better blurb than that?

Finally, if you're at all a fan of tabletop games, you probably know that the Kickstarter campaign for Restoration Games' new reimagining of the classic 1980s board game Fireball Island has been, well, on FIRE. They surpassed their goal within the first hour and have gone on to raise well over $2 million! 

The team at Restoration Games, aware of my obsession with the game and that I moderate the /r/fireballisland subreddit, asked me if I'd help promote the campaign by teaming up with The Brothers Murph, the former Dice Tower YouTubers with whom they have a sponsorship agreement, and letting them film one of my infamous Fireball Island Night parties.

They agreed to my terms (a free copy of the game and that I got to plug my book in the video) and the end result is below. It was a ton of fun! Click the image to check it out!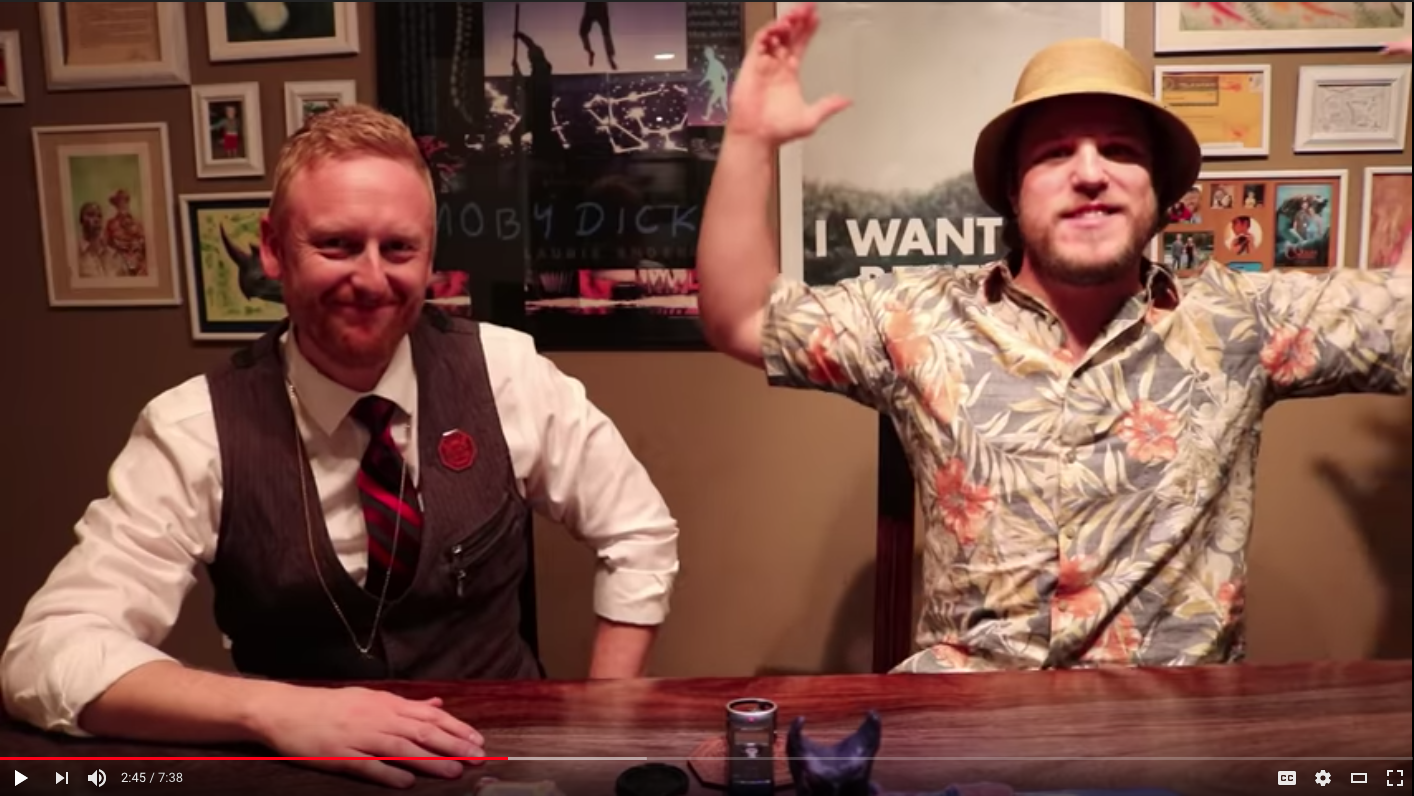 On that note, work on my revisions continues.

I've already learned a ton from this experience and made many new friends in the Inkshares community of authors. I'd like to give particular shouts out to my fellow Sci-Fi Contest cohorts Katherine Forrister and Ferd Crôtte, whose books Curio Citizen and Mission 51 won the Nerdist contest alongside me. Of the two I've so far only read Curio Citizen, and it is excellent. I highly recommend ordering a copy for yourself.

Thank you again for sticking by me through this process, and for continuing to spread the word and share the link to my book with friends. It seriously means the world to me.

If you don't already, please follow me on Twitter @dannyboylee.

And until next time, be excellent to each other!