Sep 17, 2016
Hey! Long time no update. But there's a couple of cool things I thought you might like to know about since the book was published. First up this nice interview that fellow author Michael Haase did with me for Renderosity Magazine, along with a review. The link is here, and here also is a link to Michael's upcoming book that you should check out.
http://renderositymagazine.com/the-art-of-story-interview-with-author-jason-pomerance-cms-759
https://www.inkshares.com/books/the-madness-of-mr-butler
Meanwhile, over at Goodreads, something like 1400 people entered a Women Like Us giveaway. The three winners were selected and books have shipped. Two went to England so, like I've said, this book travels more than I do (it's also been to Cabo, and now Scotland!) 

Women Like Us is on the shelves at Vroman's in Pasadena, Book Soup and Skylight here in LA -- so cool to see it on shelves. Even better would be if they sell out!!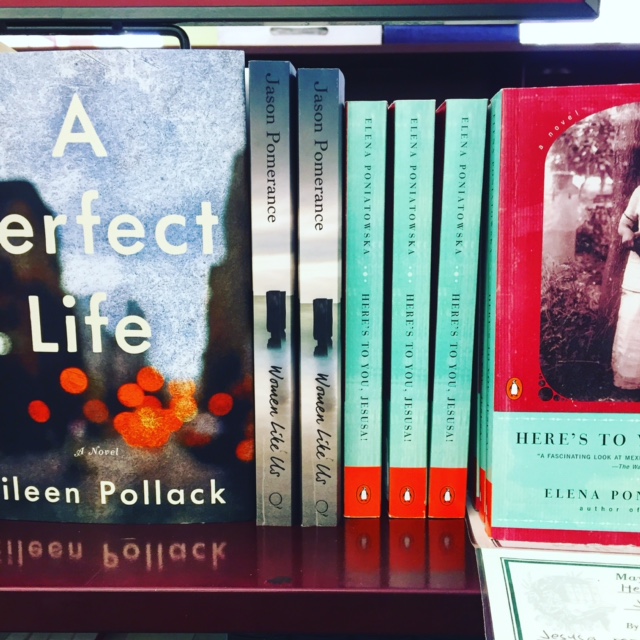 Lastly, a request. As some of you know, Amazon reviews can be key to selling books, and reaching certain numbers of reviews only boosts the book's profile. So 50 reviews is one great number and 100 even better. We're currently at 24 on Amazon so if you have read the book and haven't left a rating/review, please do!! Here's the link to the page to make it easy. 

https://www.amazon.com/Women-Like-Us-Jason-Pomerance/dp/1942645104/ref=tmm_pap_swatch_0?_encoding=UTF8&qid=1474068105&sr=8-1
Ok, I think that's it for now. Thanks everybody for the support of the book. Keep spreading the word!!  

JP