Dec 6, 2016
It's been 9 days since I sent my last update, and a lot has happened since then. Remember Nico Rosberg, the F1 driver who trounced Lewis Hamilton in the final race of the season?
HE RETIRED!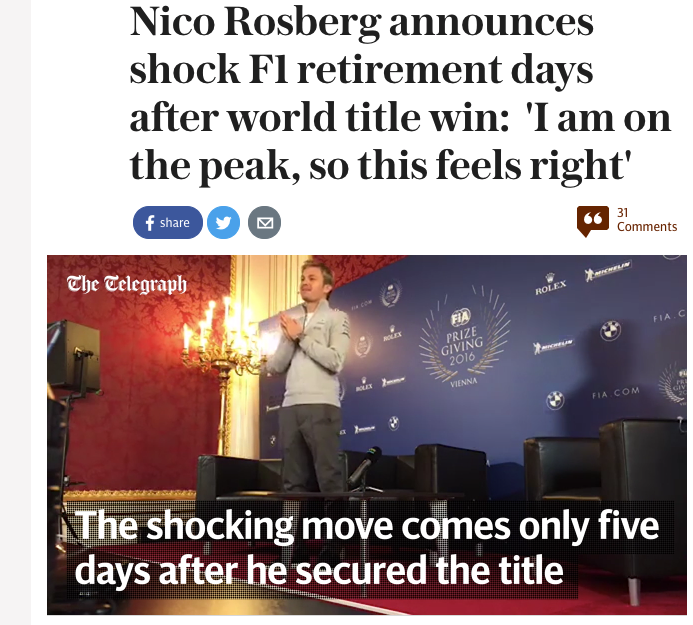 TOTAL PLOT TWIST! (I called it, by the way.) (Just ask Michael, my husband. He knows that I predict the future.) A new world champion was crowned, he got his cake, and then ate it for all the world to see. Cheers to you, Nico Rosberg. Because I'm eating cake this December, too. 
Allow me to explain. 
For those of you that don't already know: I'm sentimental. With pretty much everything. Case in point, I carry a personal museum of baubles and trinkets with me everywhere I go. Peeking out from my closet is a vast collection of drawings and scraps of paper that people gave me in preschool. Preschool. Which makes be a bona fide sentimental hoarder because I've moved a gagillion times since preschool. So it shouldn't come as a shock that my favourite stories are the ones that have some special, hidden meaning. 
Where the Sun Sets is one such special story. And a special story needs a special cover. So I decided to launch a contest to find one. I put the book cover contest to my network (not many artists, few professional designers, lots of family that can't de-friend me) and told myself to be patient. "Draw up a plan, pull the trigger, and trust in the process." Right?
Sort of. 
For the past few weeks I've been biting my nails, wondering if what I did was the right thing. I am trying to create a product that needs to sell, after all. Worries haunted. What if no one submits a thing? What if I detest them all? (I was more concerned with the first looming question because I'm generally easy to please, and I love a funny story.) 
The submission period closed on Sunday, December 4. I got 19 submissions, and I love them all! (In fact, I love some them so much that I suspect I'll soon have dreams of eating cake off of them.) More importantly, knowing that the cover of Where the Sun Sets has been crafted by someone special to me is a huge relief. It's an incredible feeling. And the reasons each of the entrants shared about why they entered are equally touching. 
So now it's Show Time. Literally. I'm showing them to you, and asking that you help me select the one that best fits Where the Sun Sets. Because, frankly speaking, if it were left up to me, I'd choose them all. Which just isn't practical. 

You can view the entries and pick one here: https://www.surveymonkey.com/r/3LXR6CC I believe you'll find them all to be unique and delightful in their own way. 
See what I mean?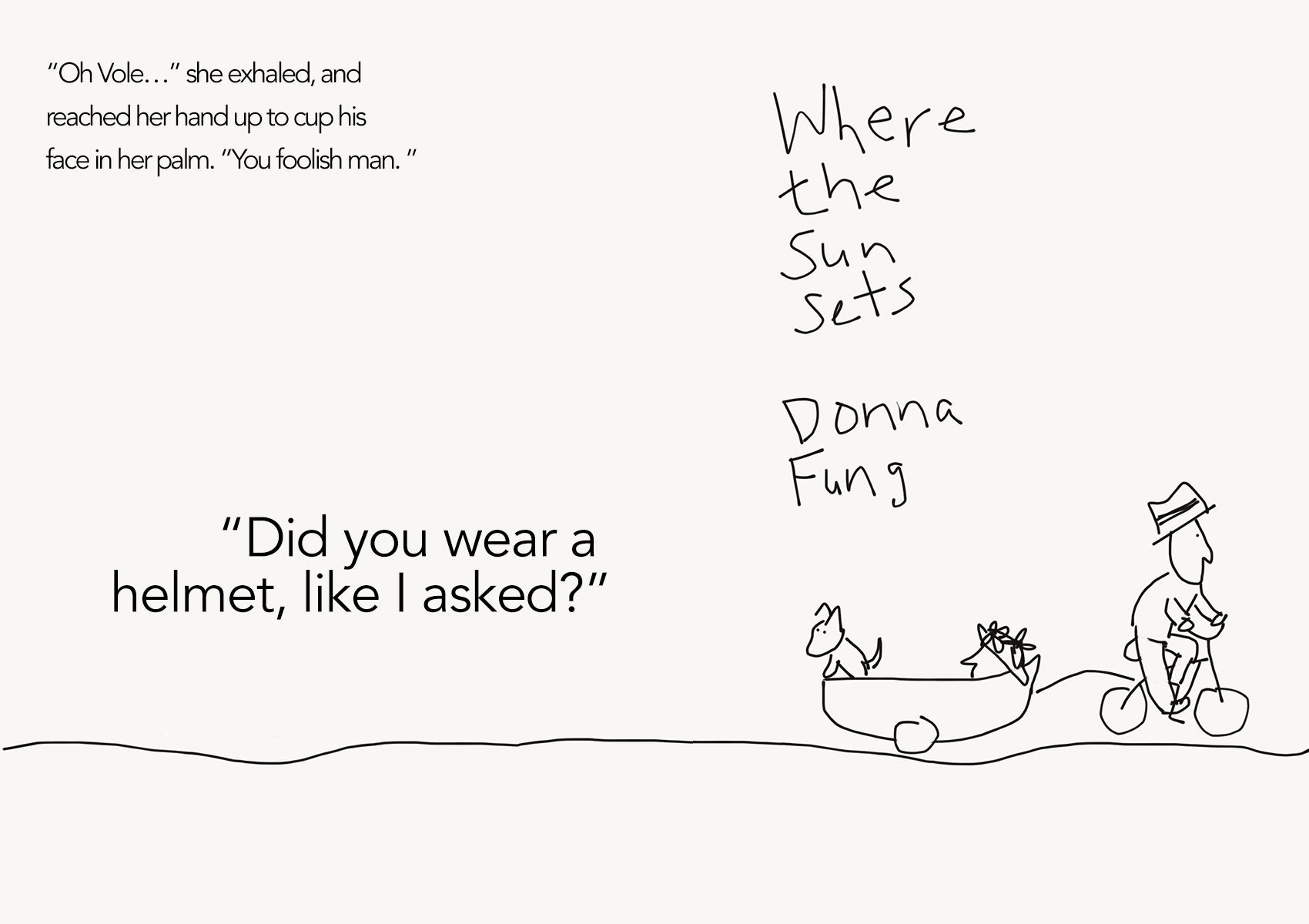 Absolutely delightful!
The voting period ends this Sunday, and I can't wait to reveal the final cover. That said, the cover will only make it onto a book if I hit my pre-order target. 
I'm at 180 as I type this, which means I'm 70 pre-orders short! 
You're receiving this update because you've already put yourself out there for me, and I thank you for it. But I'm not quite there yet. So I ask that you please continue to send me well wishes, and consider recommending or sharing my story with those people you think would find it meaningful. I know it's a lot to ask (and to keep asking) but every little bit helps and I won't get there without you. 
Thank you for your consideration. Thank you for your time. And thank you for your continued support.
Donna
(I want to use #ALLTHEBOOKCOVERS!!!)