Mar 9, 2017
Dear hallowed Reader: 
Since I was last in touch I've been up to lots of things, but none that seemed worthy of an isolated update. So here's a quick bulleted version to bring you up to speed:

With the help of other crowdfunding writers, I created a short video series to help other crowdfunding writers
Summarized the key lessons of said crowdfunding writers
Throughout, I've been out back beating my manuscript with a sledgehammer, trying to turn its lumpiness into a recognizable shape. (More on what that's been like, here.)
Looking forward, what I'm most excited about are ILLUSTRATIONS. I LOVE THEM! It's been an eye-opening and magical experience to watch Maria derive meaning from words, and then channel that into her own visual art form.
Most of all, I'm excited about Maria, the woman behind the illustrations. It's with all the enthusiasm and exclamation marks in the world that I introduce her to you in video format (https://youtu.be/h6bv19i_7k4).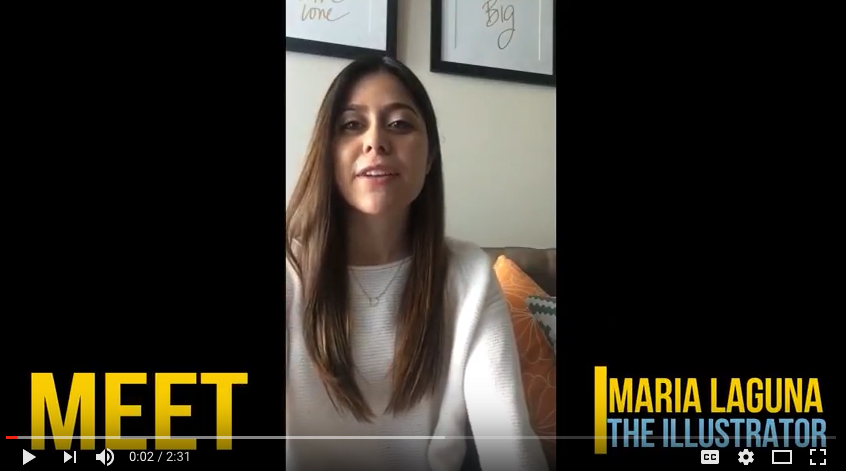 When I kicked off this project I spoke about why I think a diverse set of skills amongst creators can foster much-needed compassion. That's why I'm so excited about Maria. She's a professional accountant, not someone who would have self-identified as an artist, much less an illustrator, before this. But now she's just as excited as I am to be working on a creative project that will one day make a meaningful impact. (See what Community Edition and Communitech have to say about it.) 
On the topic of TIMING, the TL;DR is that it probably won't be until mid or late 2018 that you get your copy of Where the Sun Sets, or at the very latest, by next century.
(LOOONG VERSION: Timing is where things get a little weird. Shortly after hitting 250 pre-orders I inquired about whether a campaign extension was possible. In response, my campaign was extended! An extension means the possibility of receiving full publishing services is still on the table. But, I haven't been doing much to sell those units (and I feel as though I'm squandering an opportunity). (But enough of that.) To distill it, an extension means that I'm still in funding mode, and that my timeline has been pushed out by three months. The revised funding period ends on April 10, 2017. After April 10, I'll submit the manuscript to Inkshares. When it makes it to the top of their long list of books to look at, they'll inform me of next steps. That's when I can provide you with more concrete details. That said, I suspect timelines will be fuzzy for a long time. It probably won't be until mid or late 2018 that you get your copy, or at the very latest, by the next century.)
I can't emphasize enough just how grateful I am for your patience. Thank you for your phenomenal support. I hope you take the time to watch the video to learn more about Maria (https://youtu.be/h6bv19i_7k4), and I welcome your questions and comments. 
--
EPILOGUE (for all you below-the-folders)
Here's what I really wanted to share with you all.
I think of International Women's Day (IWD) as Swift Kick in the Ass Day (SKAD). I think SKAD could catch on, because we all need a good swift kick in the ass sometimes. Mine came last night from a diminutive woman (in stature only, let me assure you) wearing glittery gold sneakers and pants with elastic ankles, whose name conveniently rhymes with Butt. 

Dr. Sam Nutt, the sulky pants kicker (also voted a Kickass Canadian by Amanda Sage in 2014), or Dr. Sam, as she prefers to be called, has spent the past two decades fighting for world peace. Literally. The woman's come under gun fire countless times, and she's picked a gnarly fight with the behemoth global arms industry. Even before reading Malcolm Gladwell's David and Goliath, I would have put my money on her. She's a disruptive humanitarian, the founder of War Child Canada and War Child USA, and she serves as the mouthpiece for our world's most easily forgotten members. If you've never heard of this tough Nutt, you should stop reading immediately, and go find out where you can get your very own swiftly delivered butt kick from Dr. Sam Nutt.
Thank you Innovation Guelph for getting Dr. Sam to come speak on International Women's Day. Thank you mom for making sure I got to hear her speak. And thank you Dr. Sam for telling me (without telling me) to get my ass in gear, and give ya'll a much-needed update.