Sep 15, 2016
5 until 5,000!!!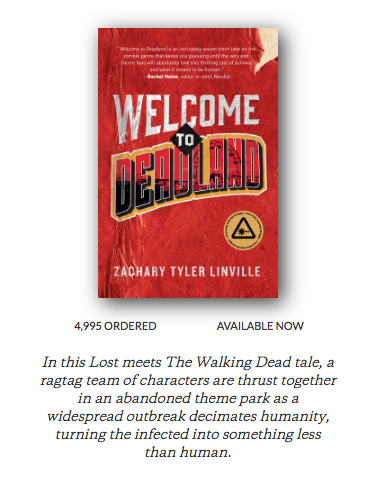 That's my mantra for today. I also want to take this opportunity to thank Matthew Isaac Sobin and the members of the GREAT SCIFI for the 21st CENTURY and BEYOND SYNDICATE for selecting Welcome to Deadland as their September book!
My request for reviews and the raffle for the Welcome to Deadland short story and postcard set is still ongoing with several ways to enter!
1. Order a copy of Welcome to Deadland through Inkshares. 
 2. Recommend Welcome to Deadland to a friend, and when they purchase a copy, you will both be entered. 
 3. Rate/Review Welcome to Deadland on Goodreads, Amazon, and Barnes & Noble. Each site you post a rating or review will count as one entry, by doing so on all three sites you will receive three entries. If you rate AND review the book, you will earn an extra entry. 
 4. Tweet me or post to Welcome to Deadland's Facebook page fun pictures of your copy of the book or fan art from the story!
If you haven't ordered a copy yet, or need a copy for a friend, today would be an awesome time to place an order and help us cross that 5,000 line!
Thank you all,
Zac