Oct 31, 2016
Well holy moley. I'm in shock.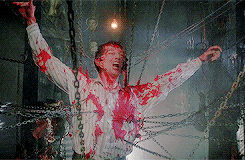 It looks like after spending a month and a half at the top of the CryptTV contest Weaponized has come out on top. By a hair, but damn, we did it.
Now: You can still order the book and I'm sending the manuscript off to Inkshares later today. The entire book is done and is looking rather polished after several rewrites over the last year.
Also: CryptTV will now select one of the top three to join the ranks of the CryptTV collection. Honestly, at this point that's just icing on the cake. I know Weaponized will find a good home on the shelf next to Clive Barker regardless. 
Now excuse me while I go wonder if I've been dreaming for the last two months.
I have so much love for all of you right now. Thank you for making my dream come true.