Feb 20, 2017
Hello Fellow Tacky Ones!

I'm writing to give you a quick update on the status of your pre-orders.  The editorial team at inkshares tells me they are working on some new formatting guidlines for project submission. I should receive these guidelines in the next month or two. After that, I'll be able to send in the manuscript!
In the meantime, I'm working on getting the book cleaned up as much as possible on my end.  I had the day off from work today, and here is a sneak peek of what I've been up to: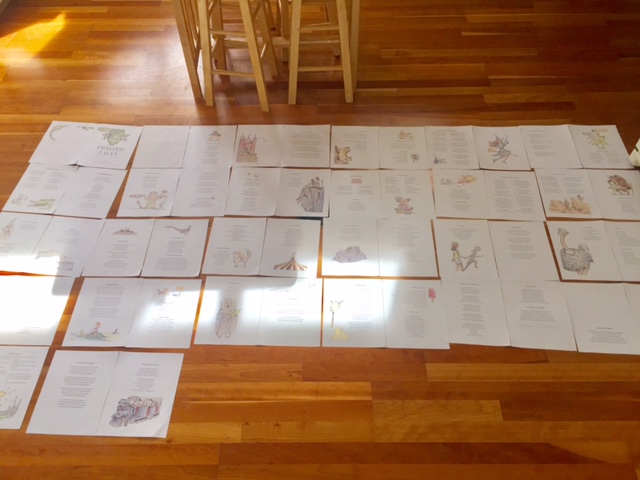 I know what you're thinking-- THAT LOOKS SO  GLAMOROUS.  You are right.  I bet the professionals at Random House ALSO do storyboard layouts on their kitchen floors.  
Cricket has been worthless as an editorial assistant.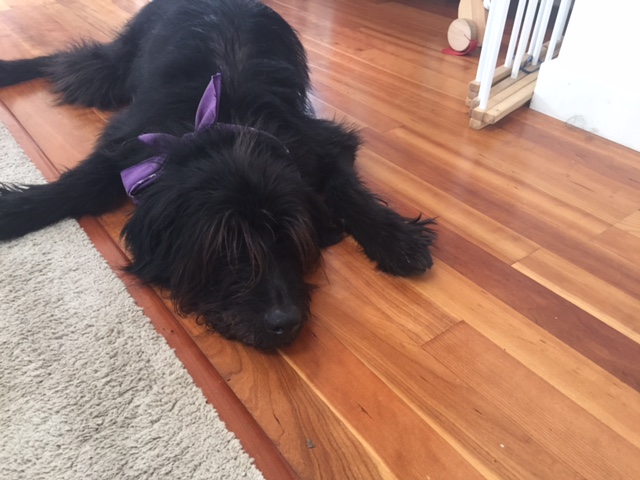 I've also been agonizing about which poems to include in the final manuscript, and today I've been able to make some tough cuts.  I've saved the fun part for this afternoon-- touching up illustrations that I'm not quite happy with, and adding a few new ones.
I hope this gives you a clearer idea of where your books are in production, and some insight into the process! If you have questions, please feel free to reach out to me at
katiehayes927@gmail.com
, and remember that many of the poems can be viewed at
my website
, if you are eager to start reading it to your young people! 
Cheers,
Katie