Jul 19, 2016
Top o' the Tuesday, Space Crew!
You know what's neat about this particular Tuesday? It's the day before I'm doing a little travelling myself. Yeah, that's right; I'm slacking on promo for three weeks to go chill in Europe. If any of you are around London/Paris/various German cities, hit me up and we can gush and fan over space books together.

Now, we've still got a ways to go on the funding.

This week I want to find podcasters. If you are one, or you know one, and you think it would be an all right place to talk about The Traveller's Cup, please let me know. I will gleefully and awkwardly spew book nonsense in the direction of anyone who is willing to listen.

Since I'm going to be on the road for a few weeks I'm going to be hard-pressed to update you all on the haps of this book campaign for a bit. That said, I'll probably still send you a weekly update, but you should judge it less harshly for formatting and typos because I'll be restricted to mobile. Which also means no doodles. I'm so sorry.
So enjoy this one. I hope it ties you over despite the crushing hole I must be leaving in your heart with my brief internet vacancy.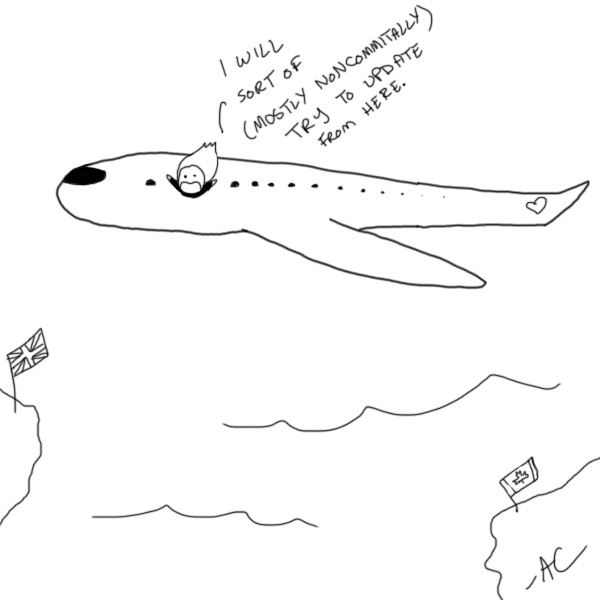 Your Seductively Sinister Space Captain,
-AC