Sep 9, 2016
It's the Final Countdown, Space Crew. 
This is the ultimate showdown of ultimate destiny. It's the end of this campaign as we know it, and most of you probably feel fine. We're so close, no matter how far. I'm...running out of relevant lyrics. 
This Campaign is Ending in Less Than a Week. 
Funding for The Traveller's Cup will officially be locked down on September 15. That's Thursday. 
And while I know that seems like enough time for you to do it later, and you're definitely sure you won't forget—I'd like to inform you that today is your Space Captain's birthday, and I'm turning old years old. So if you feel enough pity for me today, you can send your consolation in the form of a $10 e-book order. 
I'd also like to remind you that at 300 orders I'll be releasing a theme song. And well, that's only 8 orders away! Plus, doubling that once or twice would be great if any of you can work some internet magic, so we can be fully-funded at 750 orders. 
I Am Going to Can-Con Today!

I'm pretty stoked. Gonna learn about book-writin', gonna meet some authors/agents/literary folk, and network with some pals I have not met enough in person. And the majority of this event is focused on fantasy and sci-fi, so I'll be in some very good company. 
If you're heading there too, hit me up on Twitter
@ac_baldwin
, and we can chat or possibly grab a beverage nearby. I'll also be giving out some TTC bookmarks. 
Wheeeeeeeeeeeeeeeeeeeeeeeeeeeeeeeeeeeeeeeee!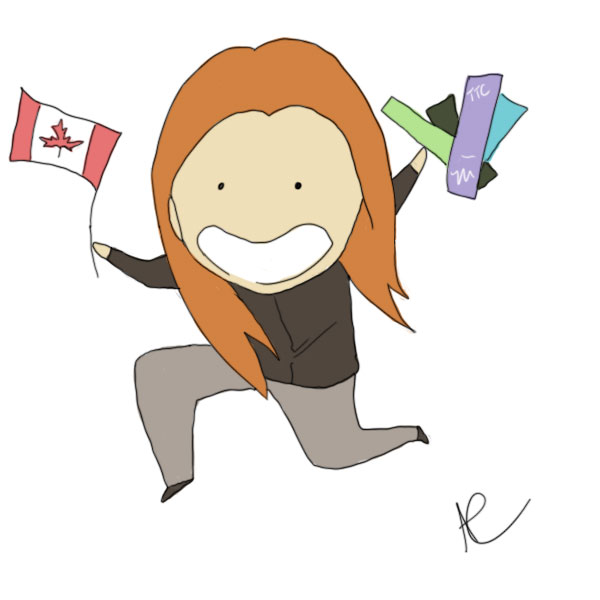 Your Spaztastic Space Captain,
-AC