Feb 3, 2016
Good morning!
In a funding campaign, it seems unwise to loose track of time, but Time has a lot of cliches within its arsenal to hurl at the unexpected any time it wishes. Hehehe...get it? Time has all the time in the world because it's time.....
I'll stop now.
Before I get any further in another update whose true purpose in life is hard to guess at, allow me to thank
Miss Lindsay
,
Ricardo
and
Thaddeus
for supporting Transilience. I am supremely grateful that you've taken a chance.
In the heyday of my early 20s, Best Buy began expanding its operations outside the black lines and western shore of Lake Superior which define the borders of the state of Minnesota. I snagged a part time job at one of the soon-to-be-built big box stores located in a suburb outside of Detroit. I worked in the video department in an era when Laser Disks still existed; compact VHS competed with 8mm for camcorder supremacy; 5.1 Dolby had just become a thing; and the larger the TV's screen size, the heavier the box.
My department supervisor - for the sake of anonymity, we will call him Steve - loved the 1993 Harold Ramis directed Groundhog Day. It hit theaters the same year as our store opened (great, now I have dated myself). As soon as it vent to VHS, Steve procured a copy from the media department and played it repeatedly on every screen in the Video Department through a centrally controlled VCR. Working the same shift with Steve, watching the same film over and over again about a guy who was forced to live the same day over and over again until he understood what it meant to be a decent, caring person had a surreal effect on me.
Not for the first time in these updates, might you be asking the question, why are you telling me this?
And not for the first time, will I answer, I'm not exactly sure. Probably because yesterday was Groundhog's Day and I've never been able to disassociate the actual day with the film. A clever lad (I think I've offered suitable proof that I am not one of those) would have used it to weave a narrative, which serves as an allegory for the benefits of unrequited generosity in the form of support for their novel. A chance to make a relative strangers dreams come true. That, like Bill Murray's Phil, you understand the value of kindness and awake the next day to today, February 3rd. If only I were a clever lad....
Transilience is Seven Orders away from 50. I have also been practicing drawing. I'm not willing to comment on my skill level, but don't let that scare you. If you sense another 'why' coming, you might just be a superhero.
Why? Heh...If Transilience hits 50 orders, I will raffle off a sketch. It will be signed. It will be the only one in existence. And I will mail it to the winner (assuming they provide me a mailing address). Anyone who has order a copy of Transilience will be eligible. It will also be something related to Transilience...my goal is a character sketch of Helmqvist.
I also paint. I've been painting, weekly, for about 5 years now. I'm not trained but I don't think I'm terrible at it either. So confident am I, that I am willing to post a couple of images of recently completed projects. The first is acrylic on canvas and part of a series of silhouettes I have been working on. The second is a landscape. Oil on canvas using palette knives.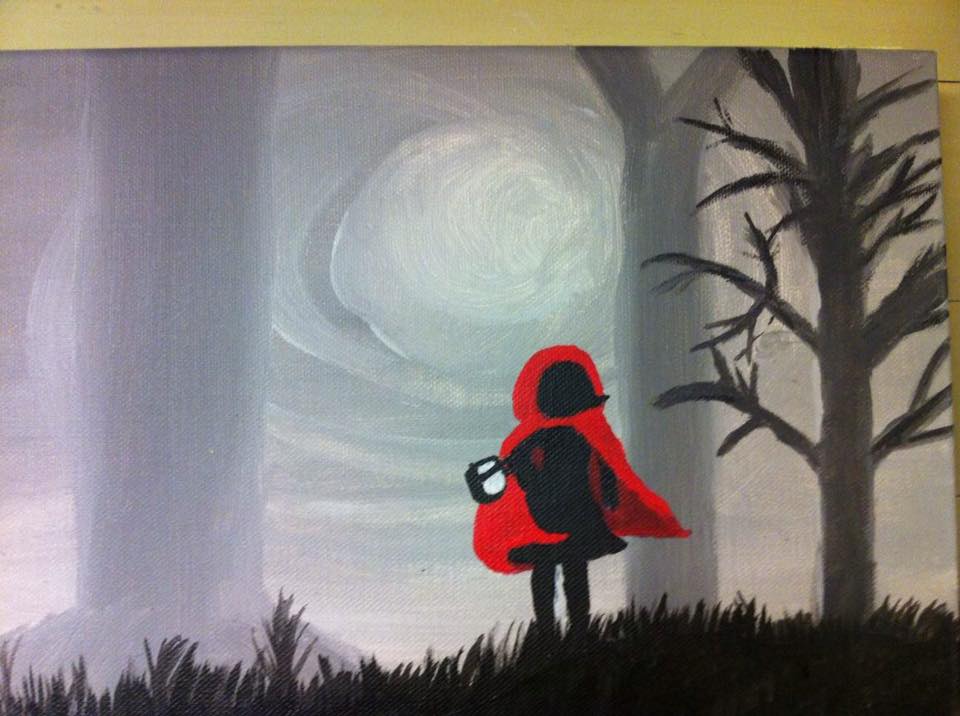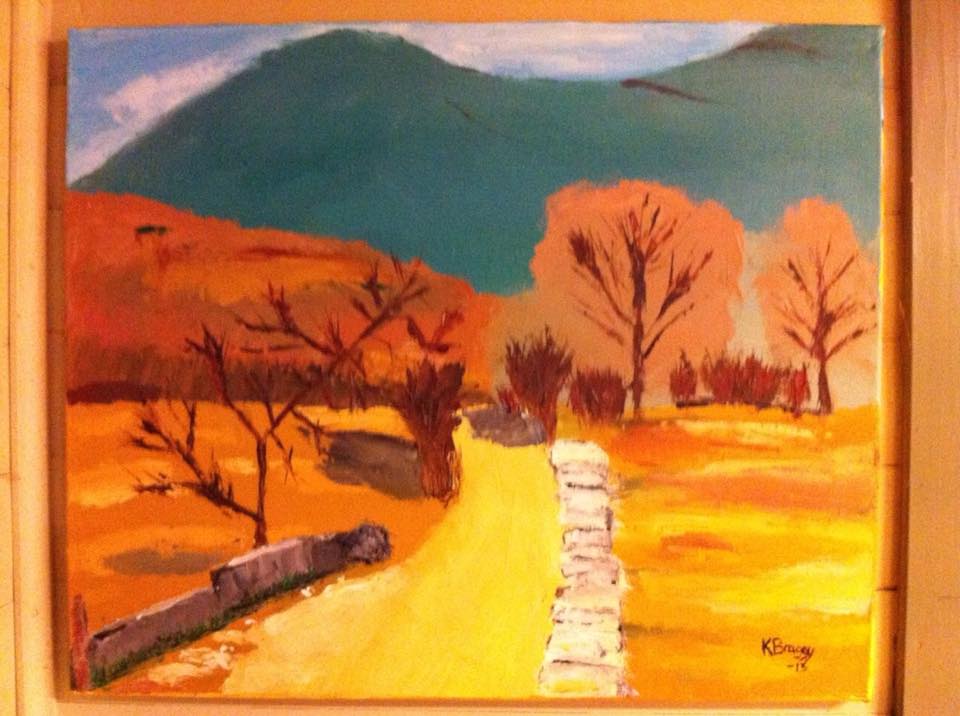 Ah, why not one more. A self portrait. Oil on canvas using brushes.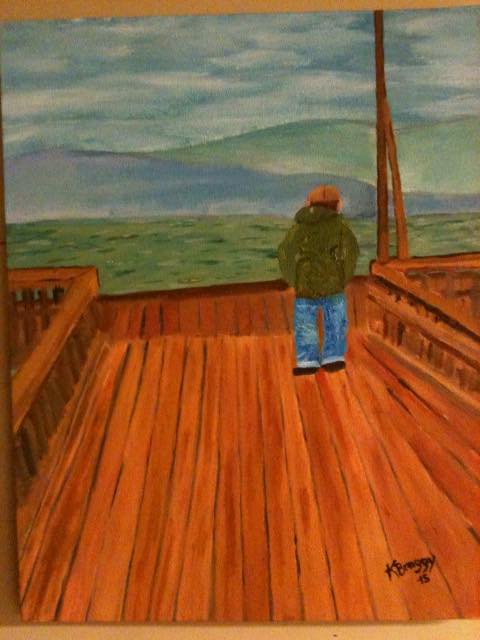 So here's the plan. Help me get to 100 Orders and I will raffle off a commission. The winner gets to pick the subject and state any preferences in terms of style. I will then execute the request to the best of my ability. Any other details can be sorted out once we have a winner.
How exciting!! (I hope)....
That's all I've got for today.
Thanks for reading along and support Transilience if you already haven't. If you have, spread the word!
Cheers!
Kevin