Feb 12, 2016
Greetings and salutations!
I just wanted to post a quick update before I head off to the sun, the desert and a place where I might actually be able to wear shorts and a T-shirt because it's appropriate...not out of spite like I usually do.
Much like "One does not simply walk into Mordor." One does not move to Sweden for the weather (or climate).
A quick, but very sincere, Thank You to Faith, Kurt, John, Howard and Hesse for supporting Transilience. I highly recommend you checking out their pages. Faith has written a mystery novel that oozes pulp fiction (I mean the genre not the film). Hesse has provided an interesting spin on the CIA, a hitman and small town America.
So I will be away until Feb 23rd, but time and Transilience's campaign will not be taking a wee holiday. I'll be checking up on the site probably daily and hopefully some fun updates in the process. I mean I will have access to the Internet. It's everywhere!
everywhere.....
I'll sign off with a little something I drew instead of being productive. I think it's pretty awesome and says a lot about the story....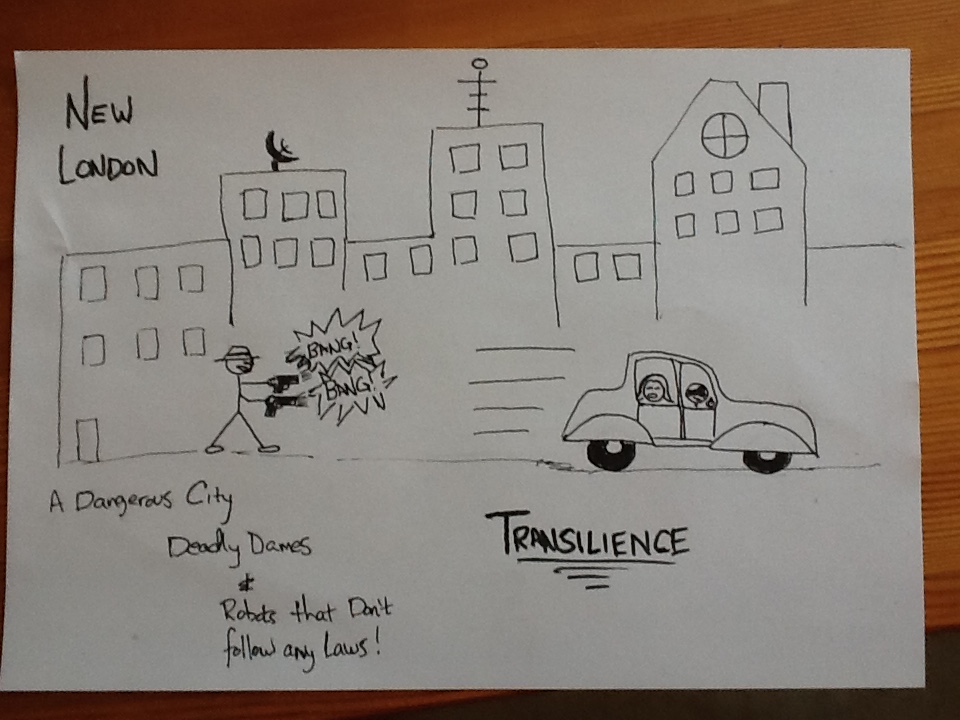 I promise the actual sketch I'm giving away will be better than this, but again I quite like it.
Have a great weekend everyone!
And tell everyone you know about this little project of mine. Interest is picking up and if we can get it to snowball then publication is achievable!
Cheers!
Kev