May 21, 2016
Hey, everyone!
I hope your weekend is off to a great start! I still plan on recording a reading of one of the later chapters of the book, but time has not allotted me an opportunity as of yet. Also, I've decided to make it audio only, simply because the last two attempts I made at making a video yesterday were unsuccessful (comical, but unsuccessful). The chapter reading will be in lieu of an issue of the Avalon Chronicler, as I have put 200% of my writing effort into completing the first draft of the novel (lots of coffee, lots of the Pandora trip-hop station, lots of all nighters). 
The big news is that the first draft of the novel is DONE!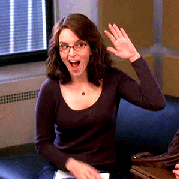 I've walked away from it to let it stew for about a bit before I start revisions and then send the draft out to my first round of beta readers. I've started working on something else in the meantime, which I may put up in draft mode, since that's a feature of Inkshares I didn't get to take advantage of the first time around. I will keep you all posted on that!

Still more stuff coming, a website revamp, some original music, perhaps some more artwork and the audio-only chapter reading very soon! 
Thanks again to all of you who have already pre-ordered a copy and supported me, I'm very excited for you to read the finished product! I have to say, even in this early form, I am really happy with how the book came out. I think it is a fun-filled romp, with a little bit of the introspective questions that classic science fiction often raised. It also came out to be a bit shorter than I originally thought, which I think is a good thing.
That's it for today, enjoy your weekend superspies!
Jason
@atomicboywonder