Jun 3, 2016
THERE'S A BOOK TRAILER FOR THE TEST!!!
You can watch it from the link below OR view it on the book page.
I was also interviewed by my blogger friend Jasmine, which you can read
HERE
.
That's all for now until we reach 50 orders, where the T-shirt and poster raffles will begin with a winner picked every 50 orders. Until then, the first 50 orders will receive a T-shirt & poster for being awesome early-bird supporters!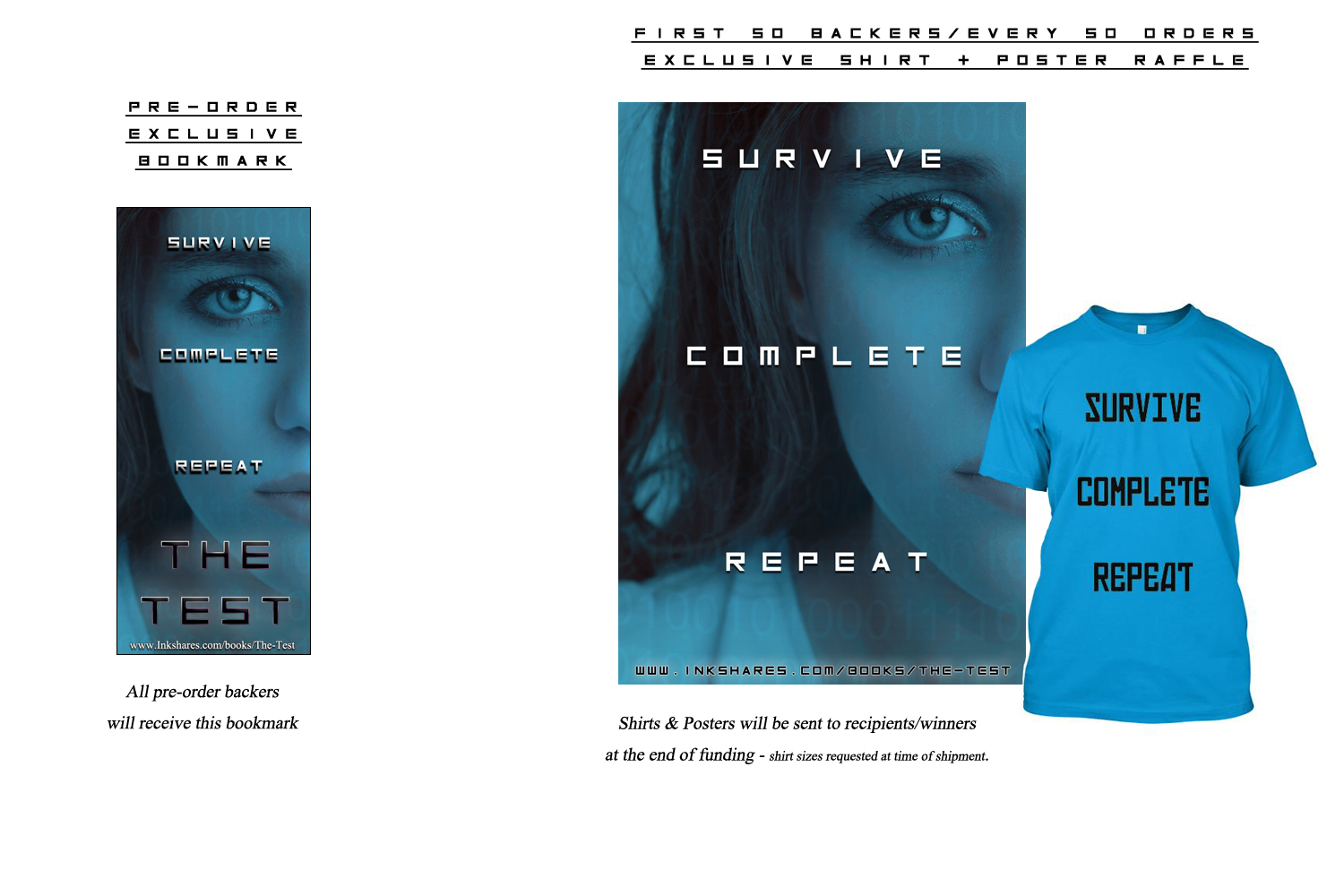 Cheers!
Tabi