Jun 27, 2017
Just a quick note today to let you all know about a contest that is taking place over at Inkshares. If you are a fan of science fiction, you might want to scoot over and check it out.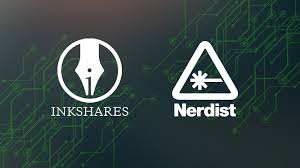 It is called the Nerdist Sci-Fi Contest, and there are currently 182 submissions that are competing for the top three positions. The prize? A full-fledged publishing contract, sans having to campaign to 750 preorders. For those of you who were along for the ride with me and The Walls are Closing In, you have an idea of what a big deal this is.

Today marks the very end of the contest - it wraps up at midnight tonight. I would like to draw your attention to one book in particular - Mission 51.

Author Ferd Crotte was a very early supporter of The Walls are Closing In, and I would be remiss if I didn't do everything in my power to help him come out in the TOP 3. Right now he is holding on to 3rd place, but the competition in the top 4 is fierce.
Check out the contest, and consider throwing your support to one of the top contenders. If you referred someone to The Walls are Closing In at some point during the campaign, using a link from the website, then you may have some credits on your account to use.

After a tragic, fifty light-year voyage, sole survivor Mat crash lands on a beautiful, sometimes hostile alien world ... the planet Earth! Mission 51 is an immigrant story that is out of this world!

https://www.inkshares.com/books/mission-51
In other news, I have been in contact with the authors who met their publishing goal ahead of me, and many of them are starting the production process. It looks like The Walls are Closing In is moving up the queue and only has one or two books ahead of it that have not started production. I hope to be assigned a developmental editor soon, and along with that assignment should come an estimated release date. My best guess is still late spring/early summer 2018.

I have been racking my brain trying to think of something interactive to do with my marvelous followers here in the interim. And.... I think I have come up with a fun idea that will involve sneak peeks into the story and amusing prizes. Stay tuned!

-Jacqui