Jun 13, 2017
It has been just under a month since the campaign ended for The Walls are Closing In, and I am standing in line clutching my ticket to the developmental editing show.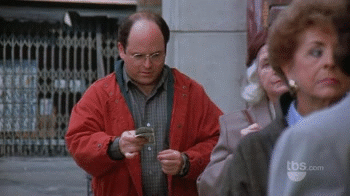 Inkshares groups books by season, and they are swamped with their summer releases. Some great titles have hit the shelves recently and others will be in the coming weeks. It has been a pleasure to watch the journey of these fellow authors and to get a sneak peak of what is to come.

It is my understanding that once Inkshares can turn their focus away from the new releases for a spare moment, they will be assigning developmental editors to a few of us at once. My hope is to be grouped in with the late spring/early summer 2018 releases. I will provide an update on that as soon as I know - try and stop me.

On my end, the full manuscript has been submitted, along with several pages of intimidating, exciting paperwork on topics ranging from ideal launch locations to cover design concepts. I was given a Properties Page that will be used to sell (fingers crossed) Movie & TV, Foreign Language, and Audiobook rights. I have also reworked the book's main page to reflect the 'in production' status.

Since everything is all turned in for the moment on my end, I have done what every author is to do instead of thumb twiddling, I have started the next book. If everything goes according to plan, The Walls are Closing In will be a trilogy.

So, for today's update I am going to include an interview that I had with an online magazine, Inigo Online, during the campaign for your reading pleasure. Feel free to read on, or hit delete, or go to bed, or return to binge-watching Orange is the New Black.

Until next time!

-Jacqui

_____________________________________________________

Melanie: Jacqui, why do you think The Walls are Closing In is so relevant today?
Jacqui: Well, we are living through a profound time in history. Almost every day, some days it seems like every hour, a breaking headline emerges that shifts our current paradigm and leaves many of us struggling to regain footing. This is a time when most, regardless of political standing, are asking 'what if?' This story is simply my imagination's answer to a few of the many 'what ifs' floating around today, and what the world could look like if they came to fruition. How would future generations be impacted? The main character, in my mind a future granddaughter/great-granddaughter living in 2090, struggles with living under the omnipresent eye of her government while attempting to separate her thoughts from the propaganda surrounding her. What would individuality and truth look like in this kind of world?
Melanie: Give us a short summary of the story.
Jacqui: The Walls are Closing In takes place in a post-border wall America in which mass surveillance, confinement to city centers, and addiction to mindless entertainment keeps everyone subdued and in line. Citizens are conditioned from a young age regarding acceptable conversation, history and world geography are classified, and a charge of 'treason' is slapped on just about everything outside of strict compliance. The protagonist, Patricia Evans, is a scientist who has the rare opportunity to work in some of the last remaining locations where one can have an unrestricted conversation— dilapidated national and state parks only protected because the uncontaminated soil contains final strains of the healthy bacteria needed for medicine and food production. While on a routine assignment, Patricia and her co-worker Rexx discover unedited banned books in a pre-wall van tucked out of view. This leads them on a destructive journey to dissect the truth about the time surrounding the erection of the border walls.
Melanie: What inspired you to write The Walls are Closing In?

Jacqui: Believe it or not, the story began over a year ago, when the reality of what we are currently witnessing didn't yet seem probable. The idea for The Walls are Closing In came to me during the primary election campaign. I started it as a short story, and it snowballed from there. At the time, I sincerely thought that the story would forever remain in the 'alternative history' category, but as the events of 2016 unfolded, the story evolved. 
Melanie: Most often an idea snowballs and the story morphs as you write it. It's like the voice of the muse grows louder and stronger the longer you are with the story and subplots emerge and before you know it, you've created a 3-d world. What are the subplots in The Walls are Closing In?
Jacqui: Though it does walk the line between fact and fiction, more than anything The Walls are Closing In, like other fictional stories, is about the characters. There is a splash of romance and a healthy dose of perseverance as the main characters explore what makes life worth living by finding joy in unlikely places. It is about digging deep, figuring out how to tap into your own truth in a society that conditions residents since birth.
Melanie: Tell us about Inkshares and how it works and why you chose this route over self-publishing.
Jacqui: It is a tough and long road out there for first-time authors, and Inkshares offers a unique opportunity for writers to present their work directly to those whose support matters most – the readers. With the topicality of my book, I knew that I wanted to throw it out there to see if it resonated (and not wait a year or two by making my way through the traditional querying and publishing process, or have to bear the burden of being the sole marketer of my book for the rest of my life through self-publishing).
Inkshares is crowdfunding, or reader-selected publishing. The author throws a few chapters of their book up for the public to read, the book is listed as available for preorder for a specified length (usually 3 months), and if a certain threshold is reached, then Inkshares steps in and offers everything that a traditional publishing house would offer. If a book does not reach a preorder goal, then readers are refunded once the campaign ends. Backers receive updates on the publishing process as it progresses, and are the first to receive a copy of the book once the production process is complete.
The response I have received has been remarkable, and at times overwhelming. The Walls are Closing In has been selected for five syndicates on Inkshares (groups of members who pool together to support one book per month by each preordering a copy. There are currently over 300 books funded on Inkshares, so to be selected by even one is an immense honor).
The community is unparalleled in the publishing world, as far as I am concerned. The moment I joined, I began forming connections with other authors that have been priceless. The Walls are Closing In recently surpassed the Quill light-publishing goal (250 orders), meaning that the book will be published. I am still striving for full publishing (750 orders) for increased visibility. However, even if I had run the campaign and not reached any level of publishing, joining Inkshares would have been worth it just for the community.
Melanie: Writing a book or any piece for public consumption makes you feel a little vulnerable. You're putting yourself out there, even sometimes exposing inner thoughts that you yourself most often don't realize you have. What would you say you learned about yourself while writing The Walls are Closing In?
Jacqui: Yes, especially with a book like this. I have received comically mixed reactions depending on the which side of the political fence my readers are on. As a professional journalist, I have discovered how much I enjoy fictional writing. The novel thing is a fresh endeavor for me. I have been a freelance editor and writer for about ten years, and a journalist for the past five. Honestly, I never saw myself writing fiction. Now, I can definitively say that I envision myself writing fiction for a long time to come. Fiction writing is cathartic in a way that non-fiction is not. Being able to express frustrations and desires through characters that you mold in any way that you choose, is strangely liberating.
Melanie: What do you hope your readers get out of your novel?
Jacqui: First, like any novelist, I hope that readers simply enjoy spending time with my characters and being transported to a different world for a little while each day. Also, The Walls are Closing In is a poignant story that confronts some of our worst fears about the current administration and speaks to the need to 'find one's voice' in even the direst of circumstances. I hope that it resonates with readers and takes them on an inspiring, frustrating, poignant, and exhilarating ride.
Melanie: For people who have always wanted to write a book but are a little intimidated what advice would you give them?
Jacqui: Well, I will first say this, and it is a bit cliché, but cliché for a good reason. Write every single day, and you will be surprised at how quickly a book comes together. A novel generally sits at about 80,000 words. So, if you commit to writing 1,000 words a day (only an hour or two of writing), you can have the first draft of a novel completed in less than three months. Don't worry about it being perfect, just get the first draft down. Also, don't worry about the story emerging in any sort of linear fashion, you can address that later. If you have an idea for a scene that takes place several chapters away, write it, and connect the dots later. Just write, something, every day. Even if your book doesn't spark political backlash, anything you write will feel intimidating once you put yourself in front of an audience. But, the first jump is the hardest. If you have a story to tell, tell it.
Melanie: Jacqui, thank you so much for taking the time to tell us about your book. We hope The Walls are Closing In does very well and reaches a large audience. Our best to you and your journey!