Sep 27, 2017
Autumn is here, and the cogs are steadily turning...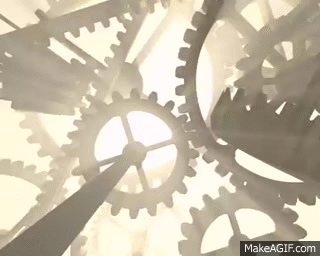 .

In my last update, I explained that the developmental editor and I were working on the rewrite 100 pages at a time. He edits one section while I rewrite the next... Well, I am pleased to report that I am roughly half-way through with the third and final segment. I hope to have that turned over in about two weeks. I've combed through and rewritten all of the existing text, and am now drafting a brand spanking new ending that will get the blood pumping a bit more than the original.

There will be at least one more round of developmental edits as I address the notes that Matt makes on the new draft. Each run-through should be swifter than the previous. After that, we move on to copy editing, then proofreading, then ARC printing and marketing. Cover design will take place alongside the final steps.

I am crossing my fingers that an estimated release date will be assigned once we have an idea of how long the rest of the developmental edit will take. My best guess is Summer '18 (based on the trajectory of other books further along in the production process). If the last two months are any indication, I will be hard at work until the last minute (and after). As always, thank you for your support.

Until next time,

-Jacqui