Nov 1, 2017
All things literary have been a whirlwind. I've recently gotten notified that The Punch Escrow has been selected as one of Kirkus Reviews' 100 Best Books of the 2017. That is great news! But on the same day I learned that Goodreads didn't see The Punch Escrow fit to be listed among their selections for the Goodreads Choice Science Fiction awards. What adds insult to a bit of injury is that some of the books that they did nominate aren't even published yet!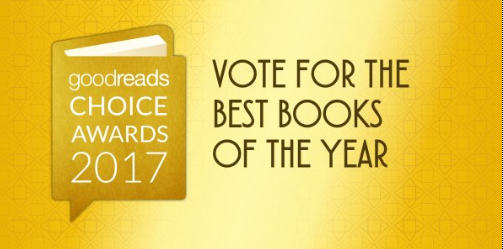 However, there is still some hope. YOU can alter reality! If you read and liked my book and have a Goodreads account, it takes about 4.8 seconds (I timed it) to write-in The Punch Escrow in the Best Science Fiction category. It would mean the world to me. The write-in field is at the bottom of the link above. It looks like this:

All you need to do is type in The Punch Escrow (it will auto-fill) and that's it—you've altered reality! 
Thank you for everything you've done for me and this book. I'll be writing a more comprehensive update on what's going on with the film adaptation next year, there's just a lot going on and I'm legally not allowed to discuss any of it. But it's all *good* stuff!

-Tal