Oct 29, 2016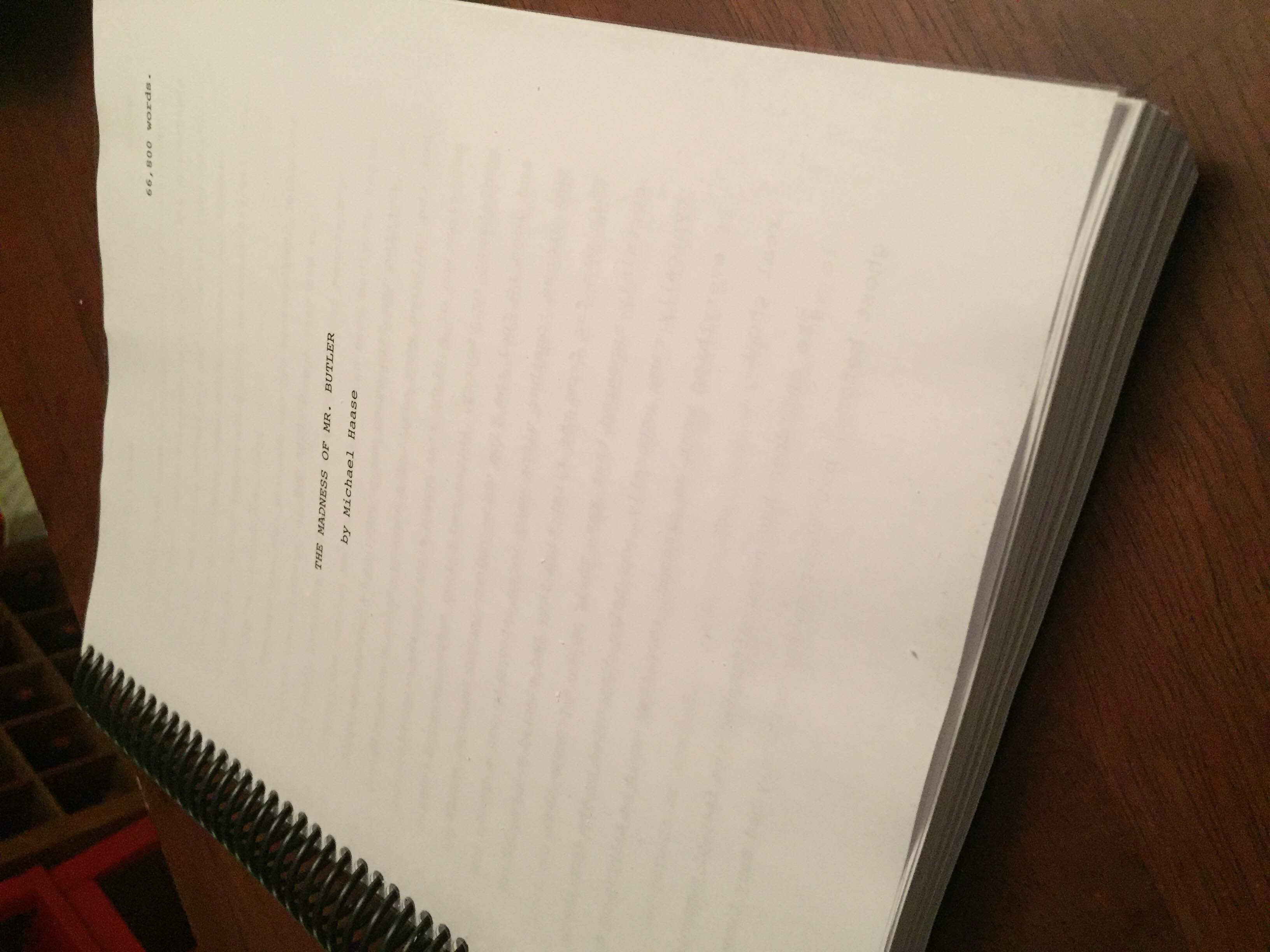 THE FIRST DRAFT IS COMPLETE!!!
Thank you all for your patience. This has been a long time in the making with many restarts and do-overs, but the story is finalized from beginning to end. It is a readable piece of work now...kind of. 
Does this mean you finally get your book? 
Next year, yes. You will get your book. It's come to my attention that there is some confusion regarding when everyone would be getting their copy after supporting me in the contest. Getting this book published was a crowdfunding venture, and even if I had submitted the manuscript back when I won the contest on March 15th, the book would not have been in your hands yet. It takes a lot of editing, developing, design, and marketing to get a book from manuscript to published. I know of someone who did submit their manuscript in March, and their projected release date is January. So there's that. 
I am sorry that it will take so long to get to you, but I am honestly working to make this the best book it can be, not the fastest. This is my chance to build up my reputation as an author, and I don't intend on sullying that reputation by hurrying. I have 67,000 words of condensed and scrutinized story down on paper, and now I've turned it over to my frontline editors. One of them is already reading away. 
I hope they are brutal. It will only make the book better. 
In order to give you a timeline of when things most likely will happen, I completed the first draft before my personal deadline of November 1st. Now that I've turned it over to my editors, both they and I will be working to fix all the little errors and bugs and enormous plot holes in order to bring this story up to a good second draft. I'm hoping to have that done by mid-December. I'm using NaNoWriMo as a motivator to edit the heck out of this thing. I will submit the second draft.
Once I turn in my manuscript, it's all in Inkshares' hands as far as timelines are concerned. It seems that the average turnaround time is about ten months to a year after submitting the manuscript. Therefore, we are looking at an autumn 2017 release date. 
I know that seems like a long time from now. It is. And I beg your patience. Trust me, no one is more anxious for that publication date to come along than I am. 
But I plan on getting a lot accomplished between now and then. I plan on having a great, interactive website up, and I'm working on a lot more surprises for next year. 
Plus, there's the release party to plan...
Also worth noting is that I took down my other books from Inkshares so I can focus solely on Butler. I promise not to bug you to buy anything else. That was a mistake on my part, but thanks to all of you who sent your support for these other projects. Your support means more than you know.
My eyes are on the prize, now. Butler will be a reality, just not this year. 
But when you get it, it will be amazing.
Hang in there, and I love you all.
-Michael
P.S.- The preorder sales figures directly contribute toward production costs, so if you haven't ordered yet and would like to contribute to keeping my book out of the red, I would appreciate any and all help. The prices are lower than they were during the contest. and it's going to be an amazing little book! Thanks for your consideration.