Jul 15, 2017
Hello Machiners! A pleasant Saturday to you! 
We have VERY significant news on a numbers of fronts. I am going to list the highlights just below, so you can quickly see what I'm covering in this update - then you can read more on any topic!

1. We have an AUDIOBOOK!
2. A second bookstore event - East Coast-style!
3. Last Machine artwork in an ART GALLERY!
4. Slash and burn prices! eBook now only $1.99!
5. 1,500 total book sales!
6. We need more REVIEWS on Amazon!
#1: I know. I said this was a big-time update! So for the AUDIOBOOK. It's available on Amazon, Audible, and iTunes. It's narrated by voiceover professional Scott R. Smith. It's amazing! Don't take my word for it, listen to it yourself!
This is what I'm doing. If you haven't read Last Machine yet, no problem! Send me a message - Email (matthew.sobin@gmail.com), or on Twitter or Facebook, and I'll send the first 10 people a coupon code to get the Audiobook for FREE. That's right! I assume that if you are receiving this email, that you at least have some interest in reading / listening to Jonathan's story. All I ask in return for the free audiobook is a review on Amazon and Goodreads. It can be as short as a sentence or two about why you liked the book. Reviews are critical - more on this below!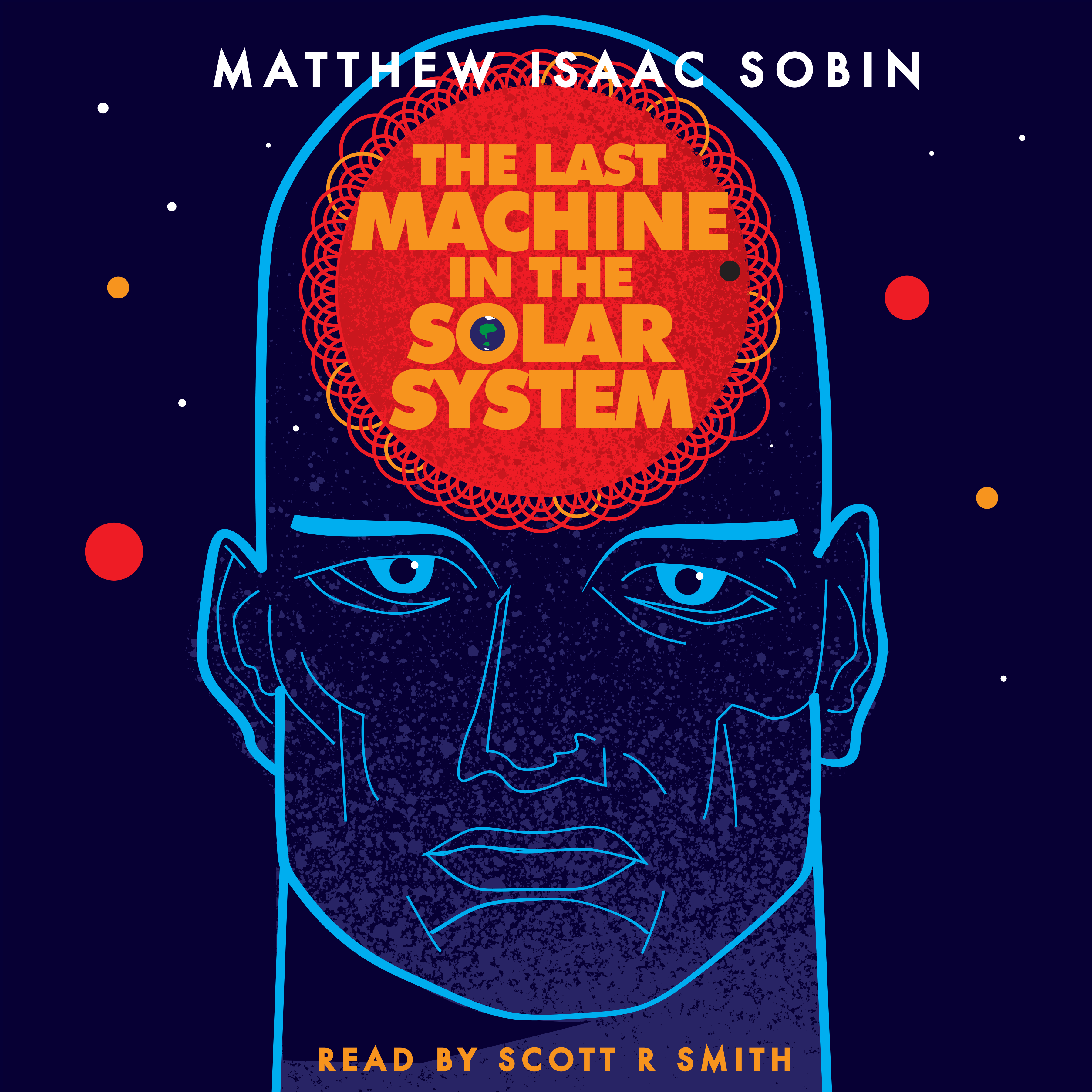 #2: Do you live in the New York area? I'd love to see you in October. I will be doing a second event, this time at Book Revue in my hometown of Huntington, NY! I'll be reading and signing copies, and refreshments will be served. What could be better? It's on Monday, October, 23 from 7-9 pm. 
It's by no means required, but if you want you can RSVP here! 
#3: Are you in the San Francisco Bay Area? Super treat for you then! The artwork for The Last Machine in the Solar System is part of an Art Gallery Show! So crazy cool. It's an amazing show with an eclectic mix of SciFi and Steampunk artwork. The show runs through August 5 at the Sun Gallery in Hayward, CA. The ARTISTS RECEPTION is next Saturday, July 22 from 1-4 pm. I'll be there with the legend himself, Jack Katz. I hope you can join us for artwork and a double signed copy! :-) 
Also, not necessary, but you can RSVP here!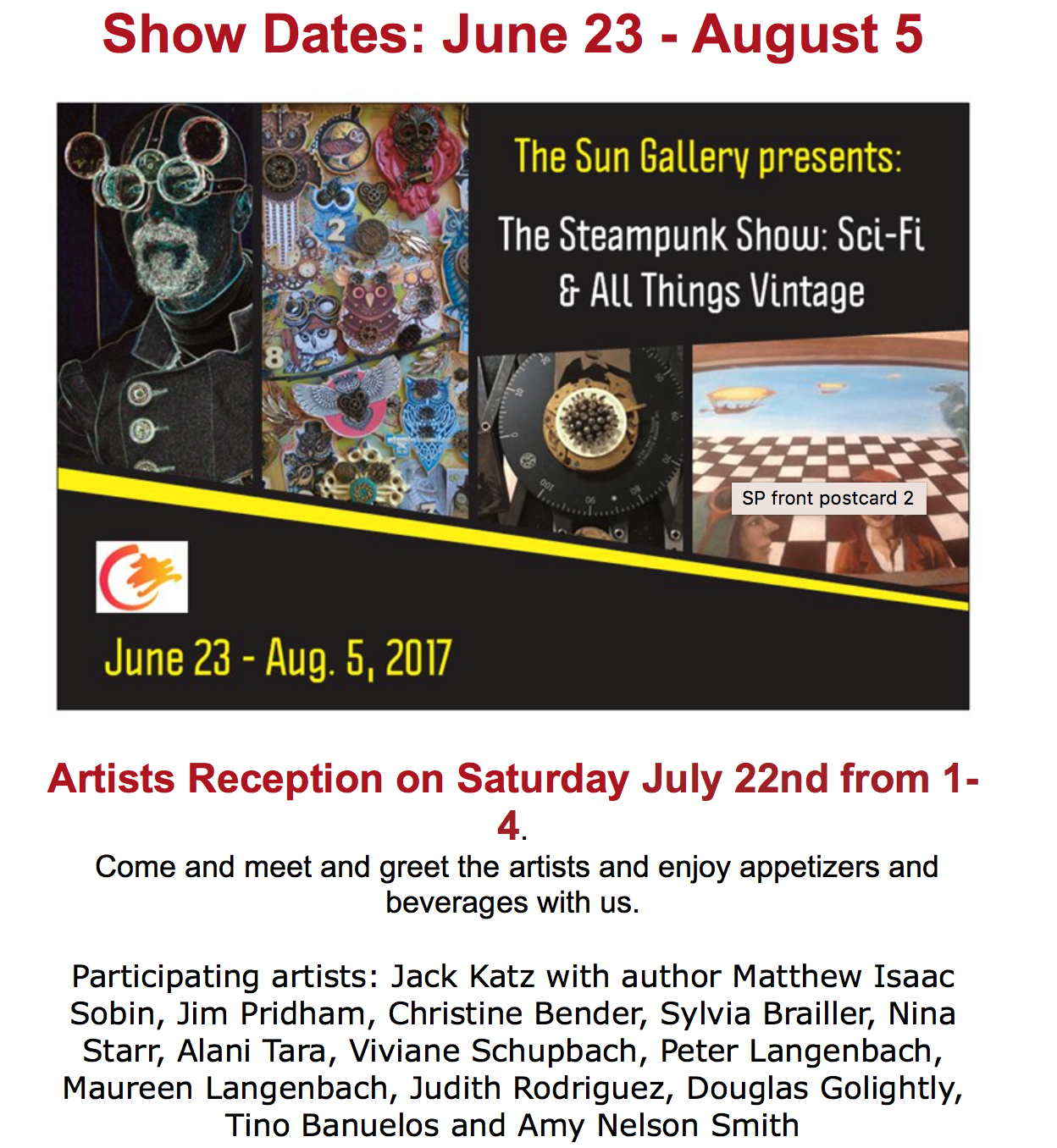 #4: Look, I want everyone to read this story. I really do! The eBook is now available on Inkshares and Amazon for only ONE DOLLAR & 99 CENTAVOS. You like SciFi, right? So please do us all a favor and grab Last Machine for Kindle and leave a review on Amazon :-) 
#5: 1,500 sales?! Holy cow!! Thank you, and THANK YOU! Next stop, 2K! 
#6: This has somewhat been covered already, but it bears repeating: REVIEWS are the absolute lifeblood of newly published books. We need to get to 100 on Amazon. It's not really an option. Like winning the contest, that wasn't optional either. So let's make a big push! We're at 32 on Amazon right now. 68 to go! 
As mentioned before, we have an Audiobook now and I'm offering it for FREE in exchange for Reviews on Amazon and Audible. Also, I've slashed the eBook to $1.99. No barriers to entry for this entertainment! Leave a REVIEW!! 
I will leave you with this today. The Last Machine is doing amazingly well, and I have you all to thank. That's forever. But there's still a ways to go. Below, you can see us in the Tri-City Voice newspaper about the Sun Gallery exhibit, and in Green Apple Books, a San Francisco institution, on the fiction table - next to some guy named Neil Gaiman! Keep spreading the word!