Oct 9, 2018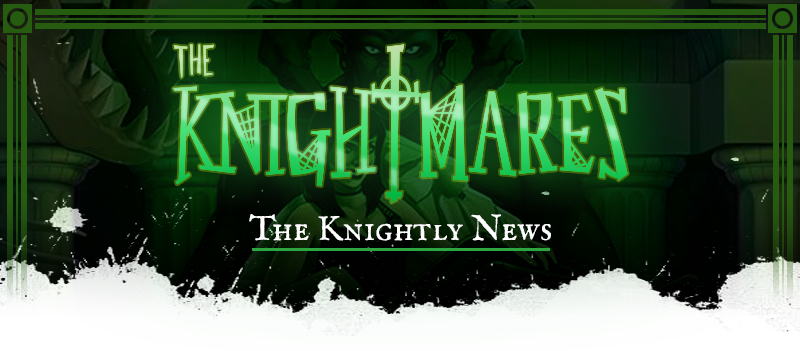 Hello my Knightmares!

We made it. THE KNIGHTMARES will be officially published in exactly 1 week. To say I am excited is an understatement. To have an audience to entertain with the stories in my head has been a dream of mine for a long time. This is just the first step of many.
HOWEVER - I need all of you to do something for me first. 
Earlier today, you should have received an email asking if the address on file at Inkshares is the correct address. Please check that address, and if it is incorrect, please log into Inkshares and make those changes. This is something that will be especially important if you have moved since 2016. 
It's very easy to check your address: 
Log in to Inkshares.com

Go to the upper right corner, there will be a circle. Click that circle.
The sixth item under that circle will say Shipping Address. Select Shipping Address.
Update your information.
It's that easy! 

I want each and every one of you who bought my book to receive it; you helped to get The Knightmares published, you deserve to have your copy delivered without problem. Again, thank you, and enjoy! 
Tell everyone you know about the book! Make sure to leave a review on Amazon, Barnes and Noble, and Goodreads. AND STAY TUNED FOR MORE AS I ANNOUNCE MY NEXT PROJECT SOON!
Thank you,
G.A. Finocchiaro