Nov 7, 2016
Friends
The Catcher is knocking at your doors!
The official publication day is tomorrow, but many of you received today your copy of The Catcher's Trap!  Those of you who have not receive your book yet will get it this week.
I truly hope that you enjoy the book. The Catcher's Trap is a dark tale of struggle and inner strength. I believe that beyond the supernatural aspects we can all relate to the journey these characters experience.
Some critics are loving it, some critics not so much, but they all agree on one thing, The Catcher's Trap is entertaining and a fast pace quick read. Please add your voice to those critics. Once you are finished reading the book, leave an honest review on Amazon, Goodreads and Barnes and Noble.
Reviews are key to the success of the book. (my husband Tom, checking out a great book)
I want to leave you with a fun story. I spent this past weekend in New York and, of course, I had to stop by at Union Square's Barnes and Noble. Guess what I found on the third floor, in a display called "New Sci-Fi," of course The Catcher's Trap.
It was so surreal and so empowering. Just seeing my book on the shelves of one of the biggest bookstores in New York made every single sacrifice and struggle to publish this book worth it.
And for that, I thank you.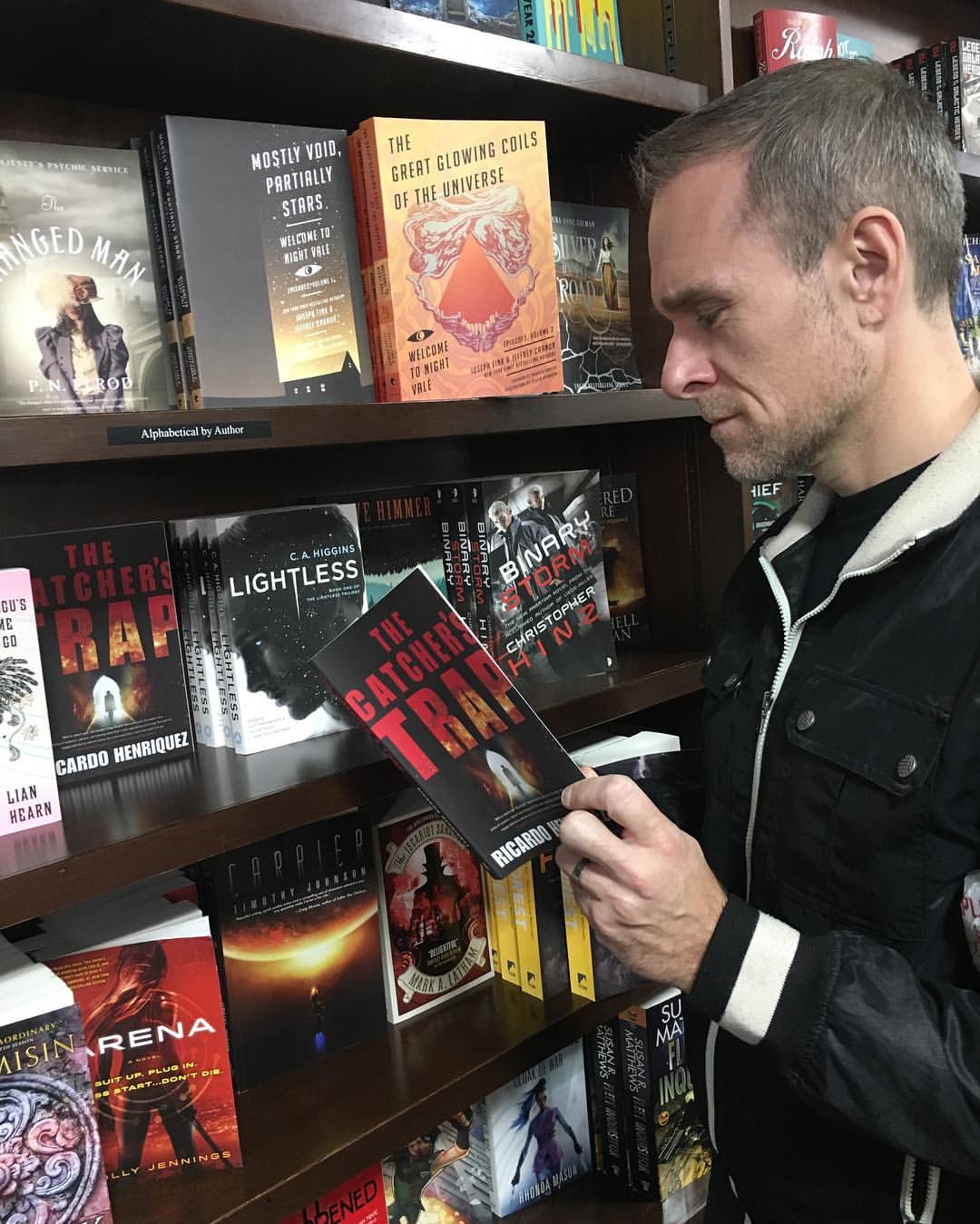 Have a fantastic week!