Dec 22, 2015
Bear with me. 
I know I've been sending reader updates a few times this month regarding The Slave Prince, but bear with me. This isn't about The Slave Prince... this is about Dax Harrison.
I want to give a special shout-out to a project that deserves support. With 5 more days, it is so very close to reaching it's goal! 
So, who is Dax Harrison? Dax Harrison is a hero. A legend. And a schmuck. His story is set in a space-faring future, where an alien war criminal seeks vengeance on humanity. Dax, a celebrated-but-bumbling hero, is forced back into action... whether he likes it or not.
To find out more, visit its project page here: https://www.inkshares.com/projects/dax-harrison-2276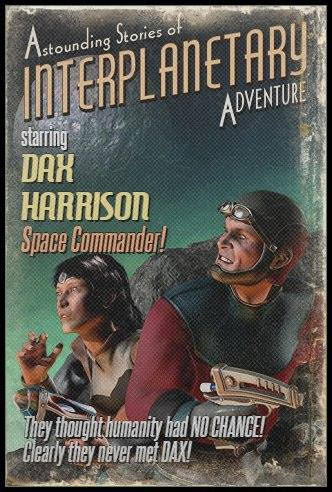 There's a giveaway happening on the project page too. Tony Valdez, author of this book, is raffling off a mug featuring the book's retro sci-fi cover art for every 10 orders. So you might just win one!  
Now, if there's a possibility you might be considering The Slave Prince, can I just ask you consider Dax Harrison first? The campaign ends on December 27th, so helping Tony cross the finish line would certainly be an awesome christmas present. Please check out the project and help make someone's dream come true. That is all :)
Thanks for reading! And once again, merry christmas!