Sep 14, 2018
Full confession: I've been having a very hard time with some personal things lately, so I haven't been so terribly diligent on updating everybody. I'll spare the details (this update is going out to something like over 600 followers of The Animal in Man!), but you should be aware of a couple things:
THE ANIMAL IN MAN FINAL COVER IMAGE!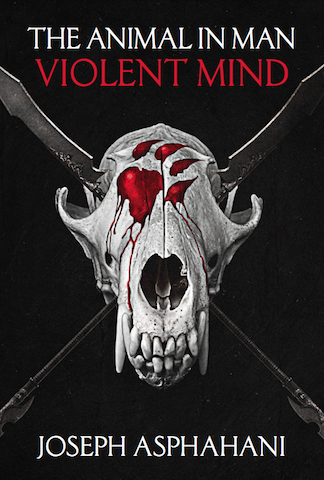 UPDATED BOOK-SIGNING EVENT DATES
The release date of the Animal in Man was pushed back from late September to October 30th due to some printer issues. Therefore, the events I'd booked had to be pushed back as well.
The Book Cellar, Chicago - - November 1st, 7:00 - 9:00 PM (4736-38 N Lincoln Ave)
Barnes & Noble Naperville - - November 10, 2:00 - 5:00 PM (47 E Chicago Ave)
I'm hoping I can see all my dear animals out en masse.