Nov 23, 2018
Well friends, we're overdue for an update. I was holding off on sending one out until Tantalus Depths had officially been put into the copy editing phase, since I really wanted that to be the next news I could deliver, but unfortunately we're still not there yet. I do have good news, though, so stick with me to the end of this update for that.
At the moment, Tantalus Depths is in a sort of limbo between the end of the development editing process and the beginning of the copy editing process. This is because Adam Gomolin, the CEO of Inkshares, has personally given me a new set of notes for further recommended revisions. Adam knows his stuff, and has helped other authors achieve enormous success with their debut novels, including getting TV and film deals. As much as I want to finish this process, get the book into stores and the hands of my longsuffering supporters, I have to take Adam's feedback seriously. He wants this book to succeed as much as I do, and I owe it to all of you to make this book as strong as possible before wrapping up the editing process. He and I have been going back and forth over how to make improvements to the book for the past couple of weeks, and I should be able to deal with this final edit over the next couple weeks, aiming for an absolute final development draft by the end of the year.
So that's where the book itself is sitting right now. I know it feels like it's not going anywhere (believe me, I am painfully, intimately aware of that feeling), but progress is happening. That leads me to my first piece of really exciting news:
Tantalus Depths is going to have an audiobook!

We've signed a deal with Audible to produce Tantalus Depths as an Audible-exclusive audiobook. Audible will produce this audiobook in-house, with a professional narrator and crew. We don't know any details about the juicy stuff like who the narrator will be yet, and production can't really begin until we've fully finished the final draft of the manuscript, but this is really exciting news nonetheless. I'm a huge fan of audiobooks and have listened to them religiously on Audible for years, so I couldn't be more thrilled. I'll keep you all updated on this as it unfolds!
Finally, I have one more piece of exciting news. I've been keeping this one under my hat as a special surprise to you all, but the time has come to finally let the cat out of the bag!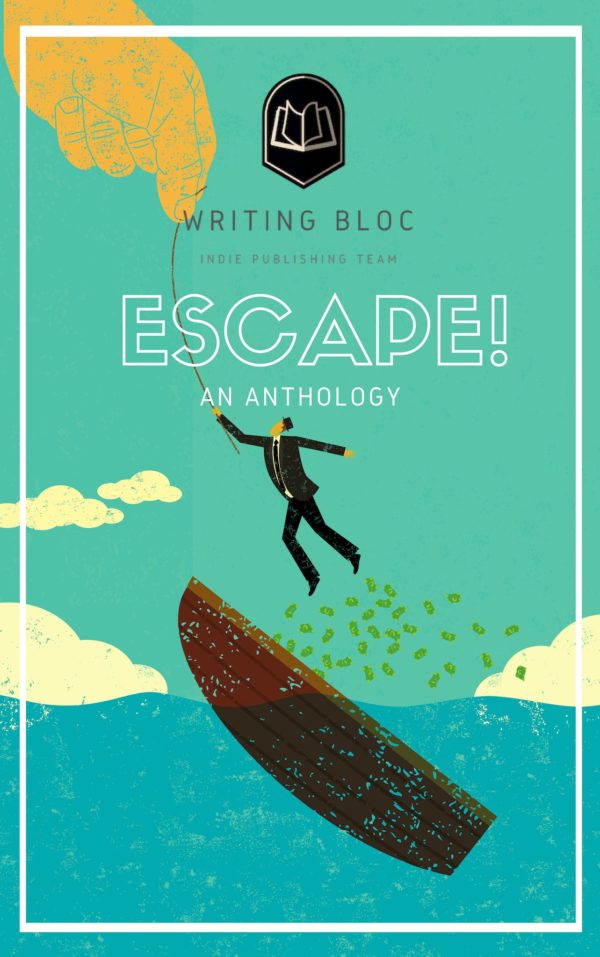 I, along with 19 other published and soon-to-be-published authors, participated in a short story anthology, which will be released on New Years Day and is now available for pre-order. My brand new original short story, Breach, is a standalone story set in the same universe as Tantalus Depths and Proteus.
Breach is a tense, thrilling tale of desperation and peril as two starship crewmen struggle for survival in open space, trapped in a piece of debris when their ship is destroyed by pirates. Death surrounds them on all sides; can they hold it together long enough to survive the deadly debris field, their own diminishing air supply, and bloodthirsty space pirates intent on leaving no survivors? You'll have to check out Escape: A Writing Bloc Anthology to find out.
After all these delays with Tantalus Depths, I am so glad I can finally present you a tiny peek into this universe of mine with this new short story. Beyond that, though, I am beyond thrilled that my work gets to appear alongside so many other incredibly talented authors in this anthology. I've read most of the other stories, and let me tell you, you're in for a treat here.
Well, I've dumped way more than enough info on you all for now. I'll give news on the final draft of Tantalus Depths, the audiobook, and the Escape anthology as soon as I'm able. Stay tuned!