Nov 1, 2017
Happy E-Day everyone! Delivery of the premium paperback edition of "Skavenger's Hunt" is right on schedule for the middle of this month, but if you ordered an e-book edition, you probably have a nice little surprise in your email inbox right now. 
Yup, the first emails with the various e-book files went out just this morning, which means you can pop the story of Henry Babbitt, Hunter S. Skavenger, Mattie, Ernie and Jack (along with a handful of historical figures from the late 1800's) into your e-reader right away. As you can tell, I already went ahead and did so this morning...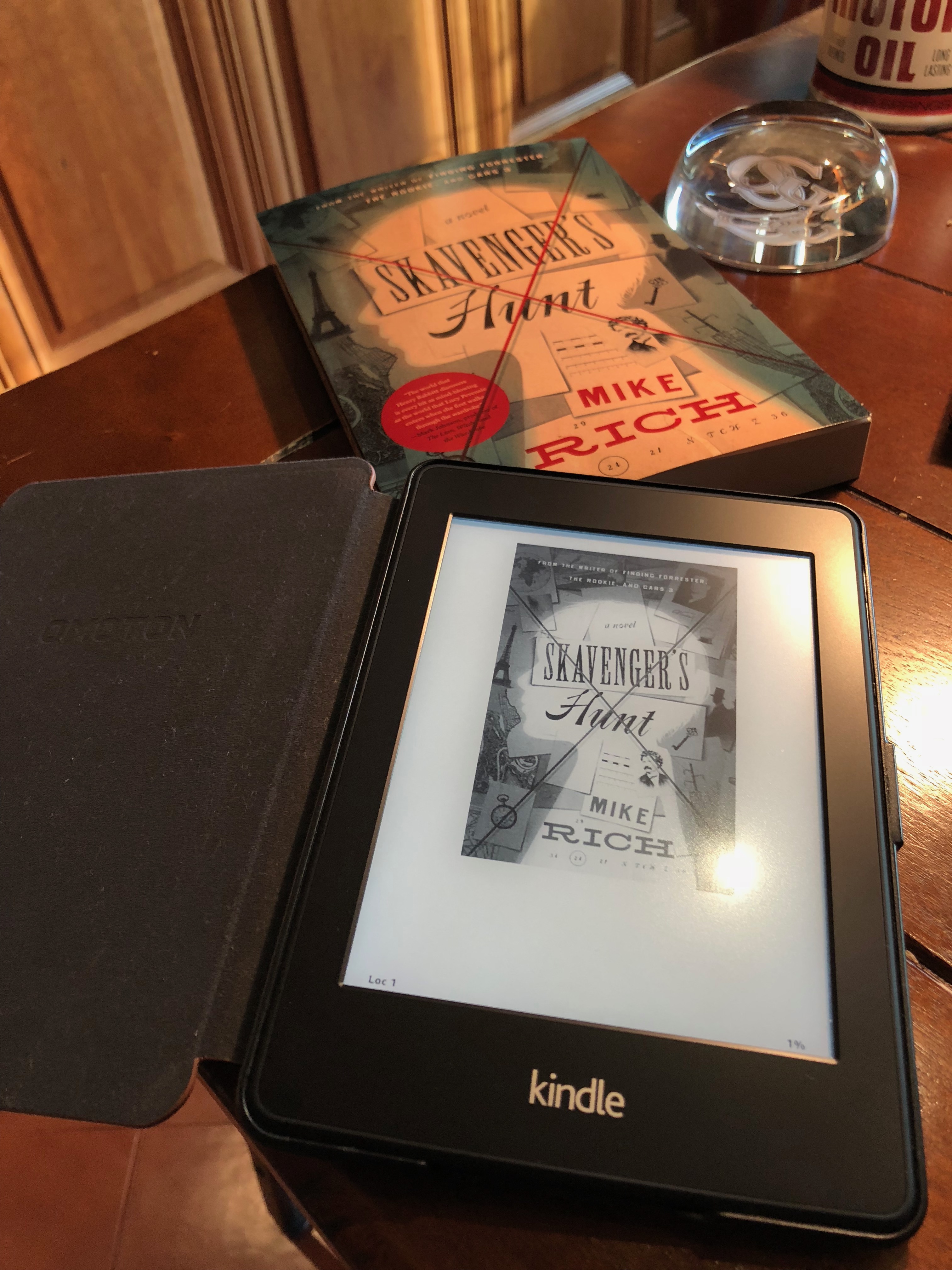 So many of you have said you're looking forward to reading the book, but know that I'M looking forward to you reading it just as much!
Oh, and by the way, in case you have any problems with the files, here's some helpful info:
The PDF is straight-forward and simple...just like any PDF. Same goes for the EPUB, which is the one you'll want to use for your iPad or iPhone. Just follow the directions in the email you received and it'll open up easy as can be.
The Kindle is the only that sometimes gives readers a slight problem. If you have issues, I found that a really easy thing to do is email the file to your Kindle. Yep, that's right, every Kindle has an email address. Just download the file to the desktop of your home computer, and then do the following:
1) Go to amazon.com/myk and sign in to your Amazon account. This will be your "Manage your Content and Devices" page. You'll see three tabs, the far right one being "Settings." Scroll down to "Personal Document Settings" and find your Kindle. Next to it, you'll see an email address. That's your Kindle email address.
2) Plop your Skavenger's Hunt file you just saved to your desktop into an email (as an attachment) and send it to your Kindle's email address.
Simple as that. After a few seconds, it'll download to your Kindle just like any other Kindle purchase. Don't hesitate to reach out if you have any problems. And if you enjoy the read as much as I hope you do, please go to the Skavenger's Hunt Amazon webpage and leave a short review, even if it's just a sentence or two. Amazon reviews are critically important to the success of any book.
Most importantly, though...I sincerely hope you enjoy the story! Drop me a note to let me know what you think!
Thanks, all...
Mike