Mar 9, 2017
Greetings, Resistance Rising followers!  It has been a long while (far too long) since my last update.  I spent the holiday season and the months afterwards working with a new editor, polishing the draft to its final stage and, now, reevaluating how to move forward in the best interests of this novel.  In not meeting the Quill goal, Inkshares turned out not to be the right platform for me, so I am pursuing other options to publish the book.  In fact, I will be moving forward this week!
Please visit my website to find out more and receive updates: Genre Wars on RobinCFarrell.com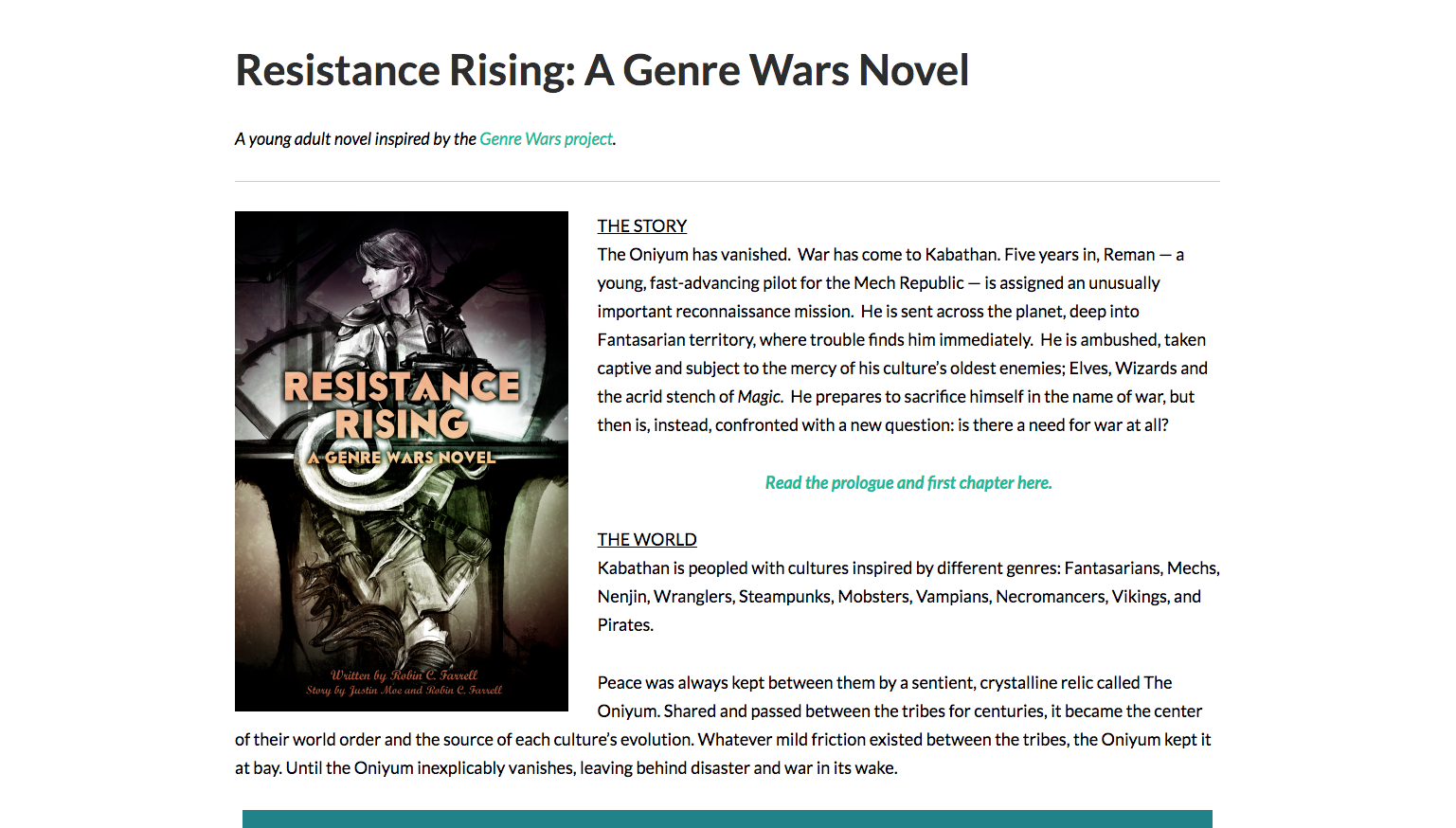 I will also be taking Resistance Rising off of Inkshares within the next couple of days, but don't be alarmed!  Simply visit the link above and learn how you can contribute to my upcoming fundraising efforts.
Thank you for the support and interest you have shown along the way.  
The journey is not yet over, though, so I hope to see you as the next phase begins.
Cheers!
– Robin
PS Feel free to contact me directly with any questions at Robin.C.Farrell@gmail.com