Apr 7, 2018
Hullo Neighbors! Who here loves a good rivalry? How about a rivalry in which your own mind doubts itself as a test of self-validation?

Well, in my opinion you should, which is partly why I really like this most recent lesson on Claim available HERE, the which goes along with today's journaling page: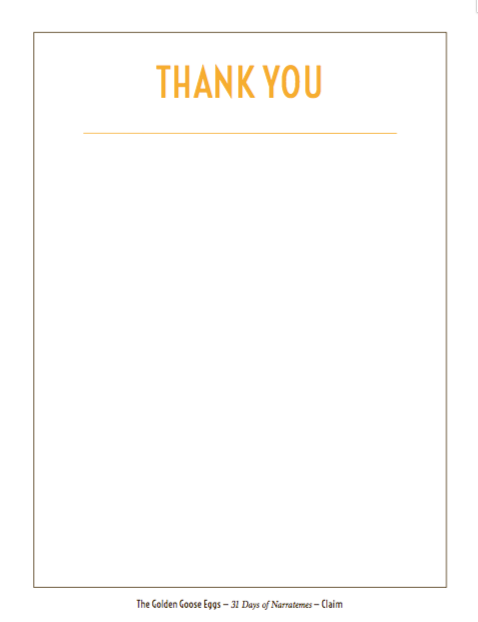 Also, HERE is today's bonus journaling prompt which connects back to the link between Claim and Thanks. PLUS, y'all should know that — given the unlikelihood of this campaign reaching its funding goal — I have gone ahead and begun creating a PDF edition of the 31 Days Of Narratemes which will have all lessons and journaling pages together.
Happy Questing,
Rose