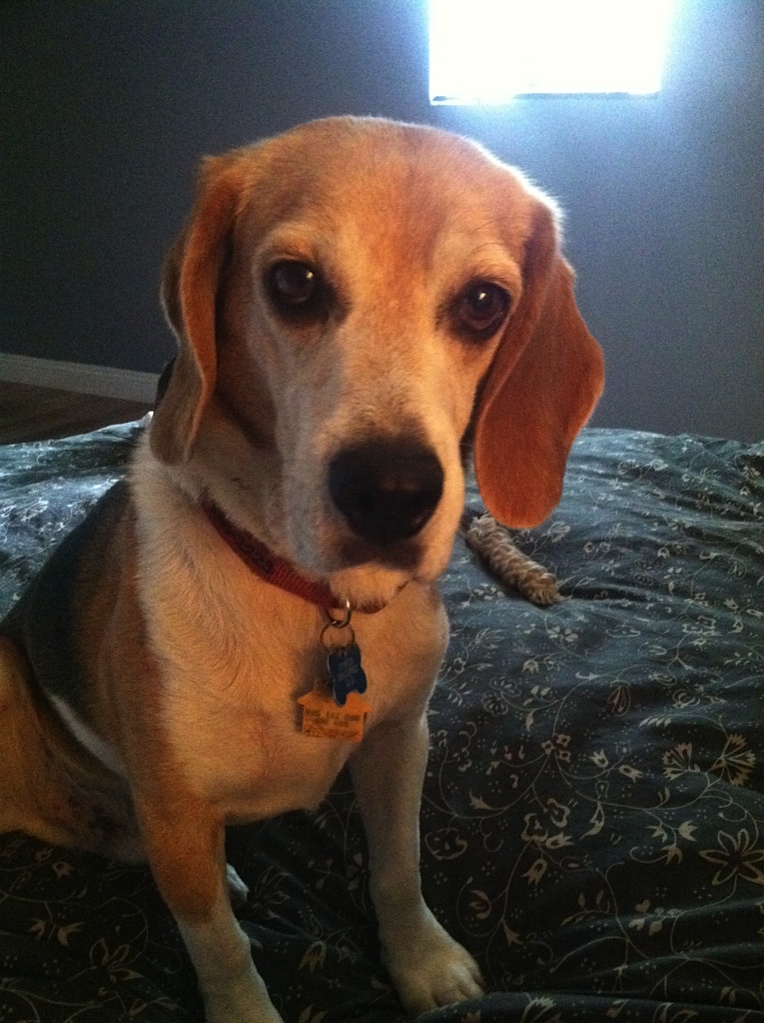 H! I have a story to tell you. But first a message from Dad.
***
Hey. Jason here. Yes, this is Derric's story, and he's going to narrate it, but let me first give you a little background before I start taking dictation.
This is something you may not know -- In the United States alone over 50,000 dogs are used in medical and cosmetics research and testing. Most of these test subjects are beagles. Other animals -- cats, pigs, mice, rats -- are also used, but beagles seem to be the top choice due to, in part, their genial, eager-to-please nature. Some of these animals are lucky enough to get a second chance at life due to the work of organizations like The Beagle Freedom Project.
I think I first heard about Beagle Freedom Project about four years ago. I'd come across a video of a group of beagles who had just been released, and nobody can look at these videos and not be moved. Especially if you have a beagle already, which we did. Beagle #1 in this family, George, was also a rescue, although not from a lab, but from another rescue organization. He was just six months at the time, and we fell in love with him at first sight, of course. Here's George now...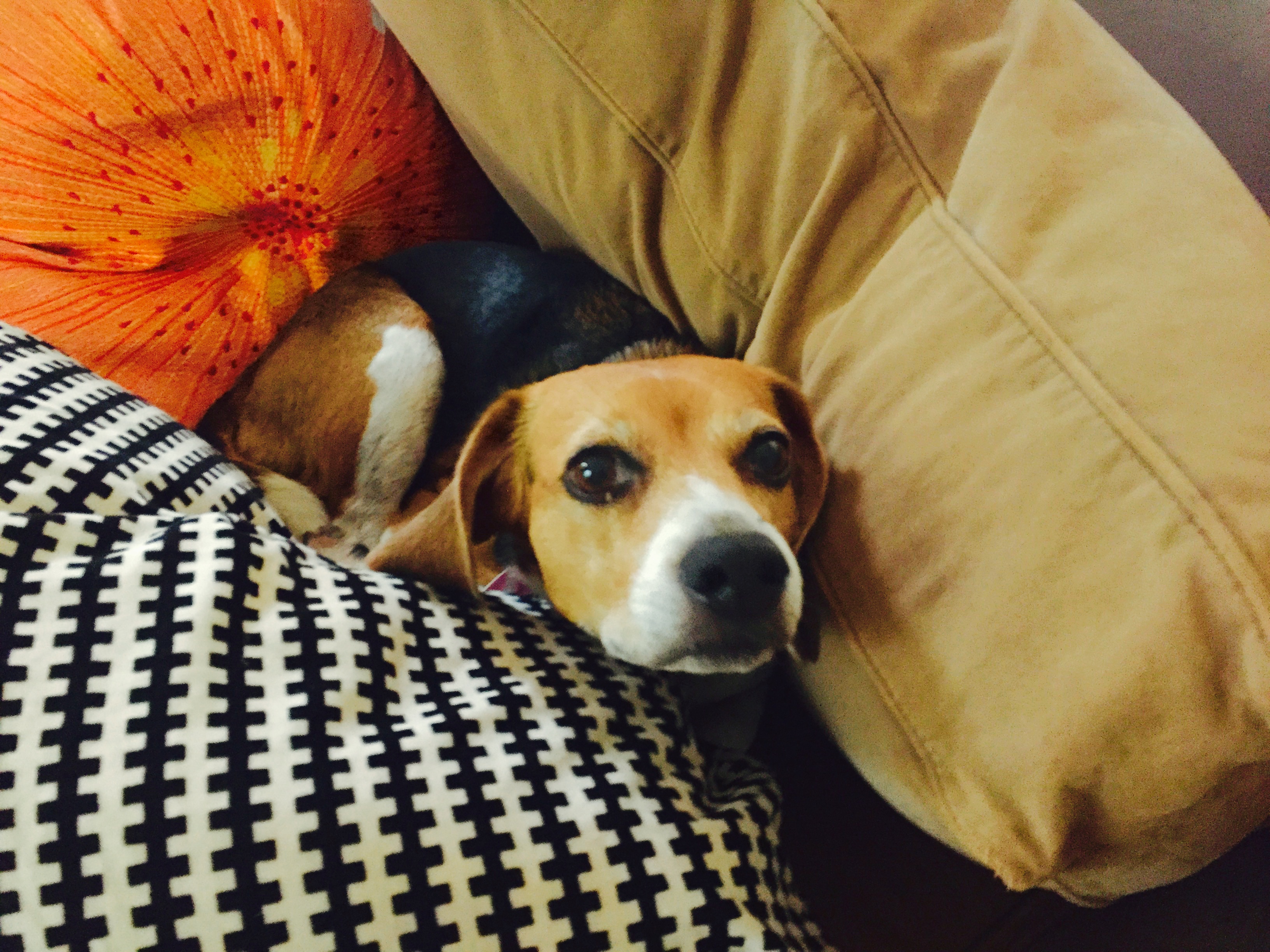 That face, huh?
Anyway, when George came into the family he had a sister, Vivian, a Shepherd mix, also a rescue. But sweet Vivian crossed the Rainbow Bridge at the ripe old age of 16, and George needed a new companion, -- right around the time we were thinking of this was when I came across the Beagle Freedom video. So I filled out the application to foster and adopt, and we waited...
And waited.
And waited a little more.
Soon came a call. Several beagles had been rescued from a lab in the Midwest -- The Midwest 10 these guys would be called -- and would Sam and I be able to foster one?
"Yes!" I said, and an appointment was set for us all to meet him.
So here you will find the story of Derric's journey, as told to me, one of his humans.