Dec 14, 2016
Hey everybody!
As of today, KILL CREEK has 161 pre-orders!  With 40 days left, there's still time to reach the first goal of 250.  Thank you to everyone who has supported this book.  It means a lot.  Getting KILL CREEK out into the world is a dream that finally feels close to a reality, and I couldn't do it without you.

Also, KILL CREEK has been selected as the December pick by the Thriller Night Syndicate on Inkshares!  It's always incredibly encouraging and humbling to be acknowledged by readers and fellow writers, especially those who don't feel the constant daily guilt of my Facebook posts.
But there's another deadline coming up soon.  This Friday, in fact.  Out of all of the finalists in the Launch Pad Manuscript Competition, Inkshares will guarantee publishing to the Top 3 with the most unique pre-orders.  Right now, KILL CREEK is #7.  With a big surge in the next couple days, it could make the Top 3.  So if you've already ordered your copy, I could use your help spreading the word.  And if you haven't pre-ordered yet, please take a read through the first 50 pages and consider clicking that pre-order button.  
I keep calling this a horror novel, and it is.  But it's not just a piece of gratuitous genre fiction.  It's so much more to me.  This is a story set in Kansas, where I grew up.  Part of it takes place in Lawrence, where I attended the University of Kansas.  And the backstory of one of the protagonists, Sam, includes an actual haunted house in my hometown.  It was called Old Parker...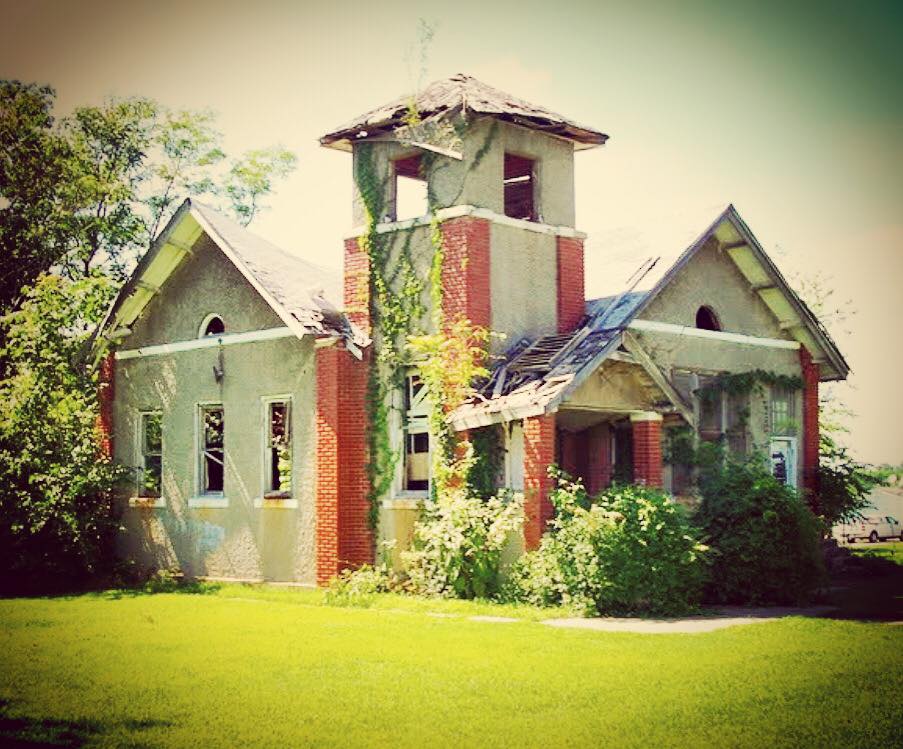 The stories about this house were probably made up, but that didn't stop us from going out there late at night and daring each other to spend five minutes alone in the pitch-black root cellar, standing on the very dirt that (supposedly) covered the grave of Mrs. Parker.  We wanted to believe these stories.  Because it meant something extraordinary had happened here.  It meant there was a power (albeit a dark power) greater than us at work in this place.  It meant we had a legend in our own backyard.
This is the actual exit to Kill Creek Road: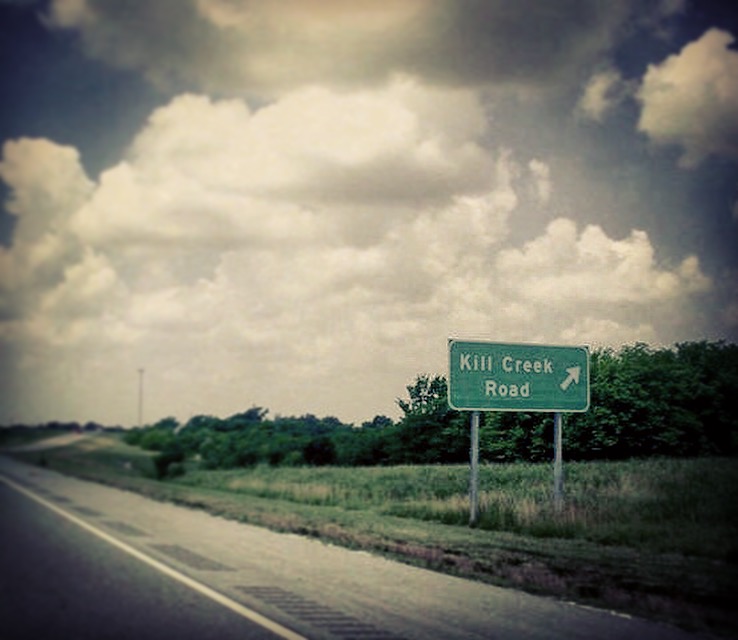 To be perfectly honest, I've never even been down that road.  But whenever I would drive past it on K-10, I would see that name and wonder what strange, unspeakable thing had gone down at the end of what I imagined was a road shrouded in shadow.  And so I created my own legend.  The legend of Kill Creek.
Please help me share this legend.  I believe it's a tale worth telling.
And, as always, thank you.
Best,
Scott