May 31, 2017
Hey everyone!  Happy Summer!
At least they tell us it's summuh up here in glorious Maine.  Hard to tell with highs in the upper 60s and nights in the 40s.  At least it's keeping the black flies down.  A little.


                                          May 31 in Maine, Ladies and Gentlemen
So have I got some news for you!
The crowdfunding sequel to It's All Fun and Games is now up and running!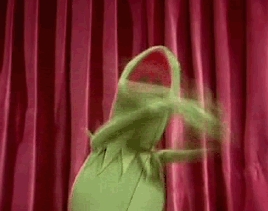 As I mentioned in a past update, More Fun and Games has been written (for several years) and now needs the spit and polish (and in some cases massive reworking) to get it up and ready for publication.  In the meanwhile, I need your help. 
Many of you rallied to It's All Fun and Games because I harassed you, begged you, and after all, it was only five bucks.  Unfortunately (for us…financially appropriate for Inkshares), the price to support has increased - $10 for an ebook and $20 for the paperback.  This is a bigger commitment, for sure, so I don't feel comfortable doing the same level of begging.  Having said that, I would really appreciate your tossing a few bucks my way.
Also unfortunately, this isn't part of a contest, which means no getting the big win on a near miss (that is, the target of 750 copies is much more firm than it was last time).  So even if you don't feel like you can preorder a copy, if you know anyone who liked the first book and would be willing to pitch in on the sequel, please spread the word.  Do you know someone who runs an indie bookstore?  Rope 'em on in.  Are you a Reality TV family with 19 children (and counting)?  All the rug rats need a copy, maybe two.
I will continue to post updates from both projects, so for those of you following both, I apologize for the spam.  I'm hopeful that over the summer we'll be able to get enough momentum to get the process up and running and the sequel out in a timely fashion.
As always, I am humbled by both the kind words and the financial support of my first novel.
Thank you!
Dave