May 17, 2018
THE MOST IMPORTANT UPDATE....IN THE WORLD. 
 Want some news? Here's some news... 
 To the best of my knowledge, very shortly (if not right now) Ghosts of War: Retribution will be off to the printers. 
That right, it's D-O-N-E, done. 
 Edits have been done, copy edits have been done, covers have been done and finalised, the interior has been designed and finalised. Done. 
 So what now? Well, there is one thing that is rather important:
Shipping Addresses! 
 Since Ghosts had its backing period so long ago, undoubtedly some of you have changed address in the meantime. If you want to receive your physical copy of Ghosts of War: Retribution, it's very important to update your address on the Inkshares site (or just confirm it to be super safe). Just follow this simple guide to fix everything up: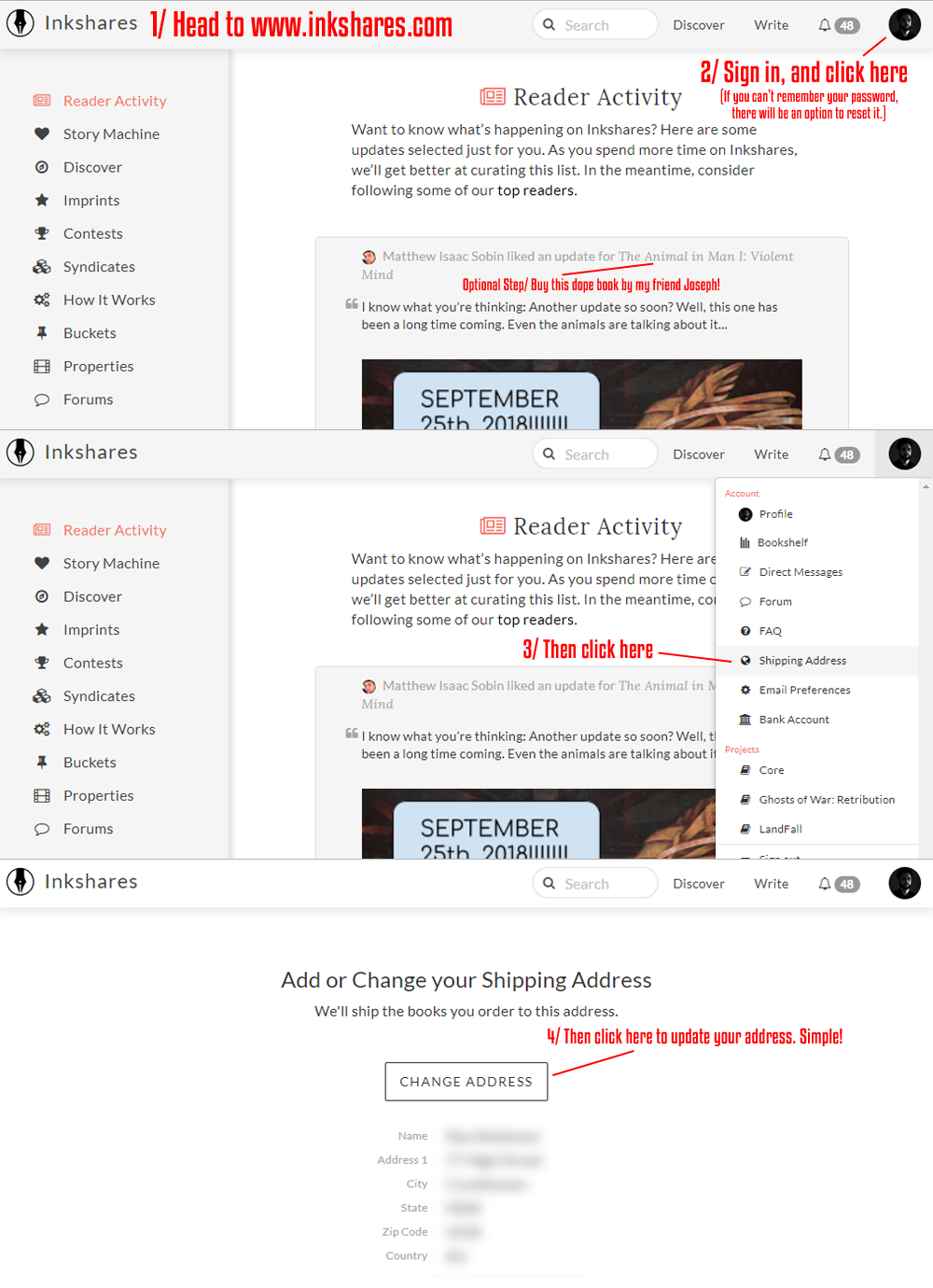 With that squared away, you should safely receive your print copy (provided you bought one) some time before the general release date of the 17th of July. If things stick to the current schedule, I believe that backer print copies (and ebooks) are set to go out around the 15th of June. 
And now onto some pretty things. 
Like the final full cover spread (the final book is 416 pages, and should be just under an inch thick):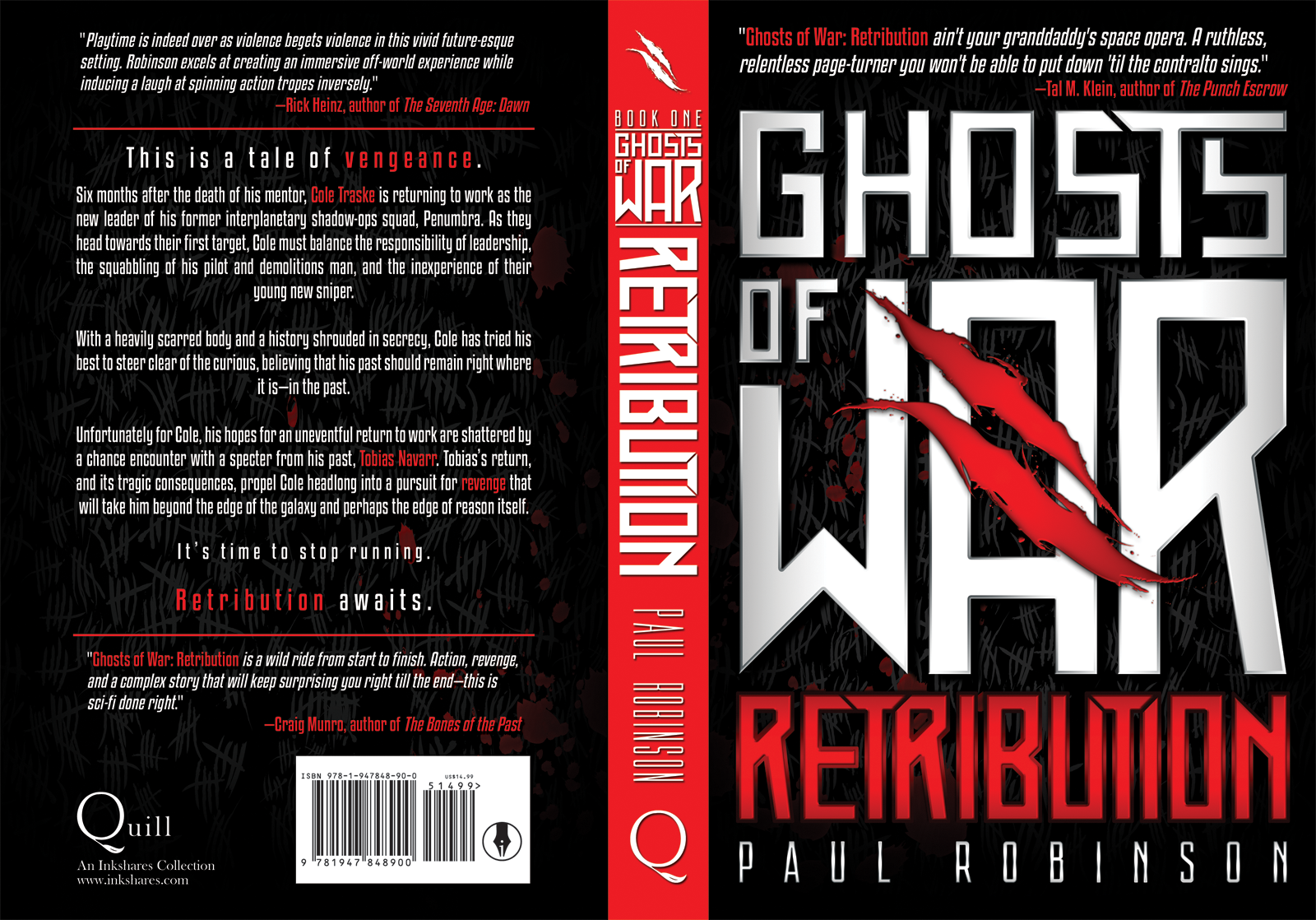 and the blurbs pages and title page: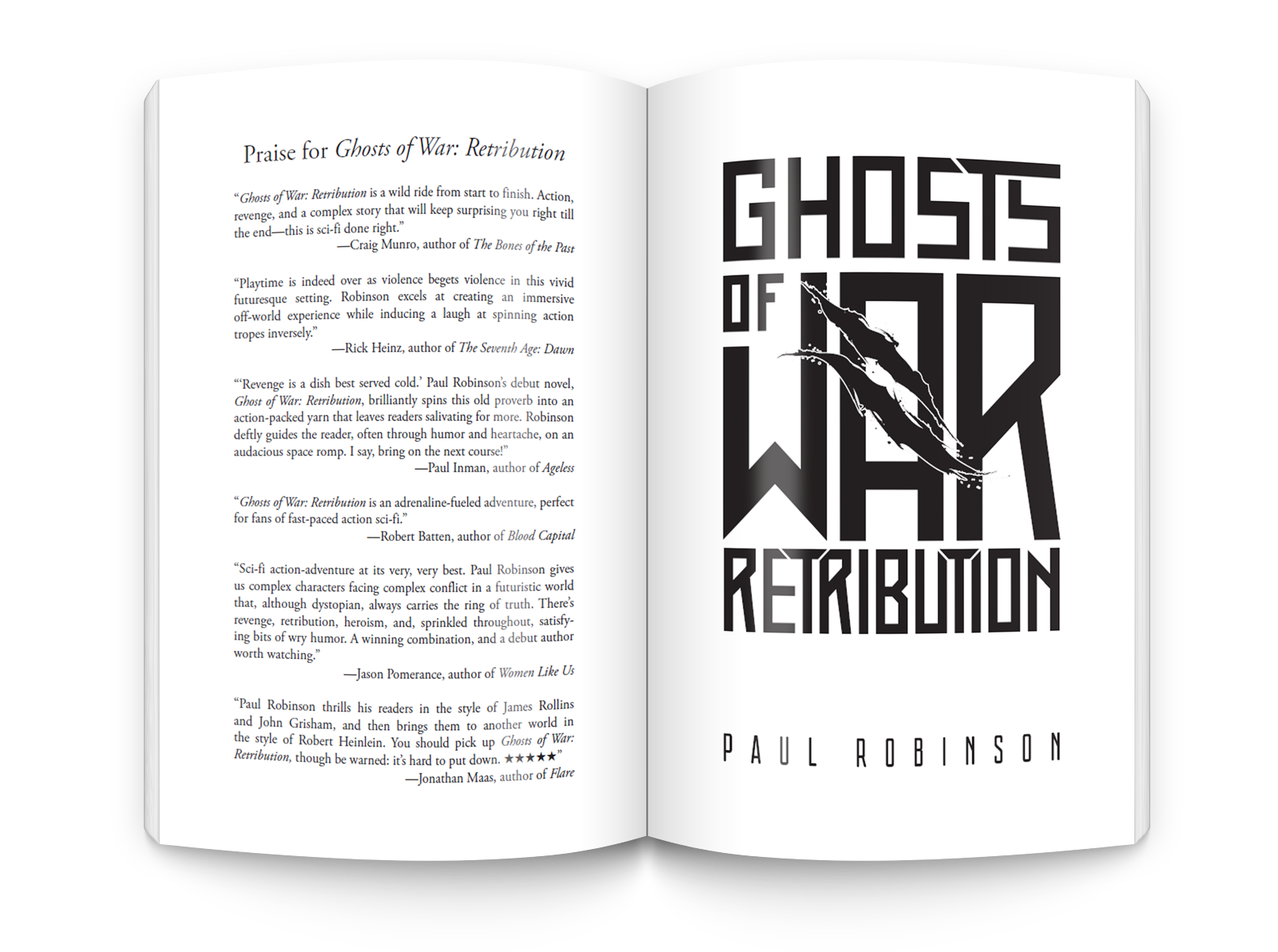 That's all for now. I'll be doing a couple more updates in the run up to release, and I'll make sure to keep reminding you all about confirming your shipping addresses. I want make sure everyone gets their books.
Until then...