Jul 21, 2016
Hi all!
Quick update. There are only 42 days left in the campaign now for First on Mars. Time is running out, so I've decided to make a couple of changes.
Firstly, I'm not going to post any more chapters on Inkshares. Only readers who pre-order are going to get more chapters. I'm so grateful to every person who takes a chance on me and pre-orders and I want to give something back in return.
Secondly, if the funding campaign is successful by Sept. 1st, I'm going to raffle off a copy of The Martian Extended Edition on Blu ray (every pre-order or referral gives you an additional chance):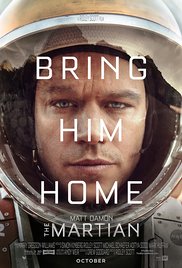 .
Here's a little teaser: In Chapter 6, the President gives an address to the world, members of the Phoenix crew are split, and an election takes place back on Earth that changes everything.


ONLY 15 MORE ORDERS TO 100 AND CH. 6!