Dec 16, 2016

Dear Readers and Supporters,
I have some astonishing news to report! Yesterday FAE CHILD was picked by the Break the Bechdel (With Strong Female Characters) syndicate as their December book! And then today the Staff Syndicate picked it for THEIR December book! That has whooshed Fae Child up from 95 orders to 149 orders. We are over HALF-WAY THERE.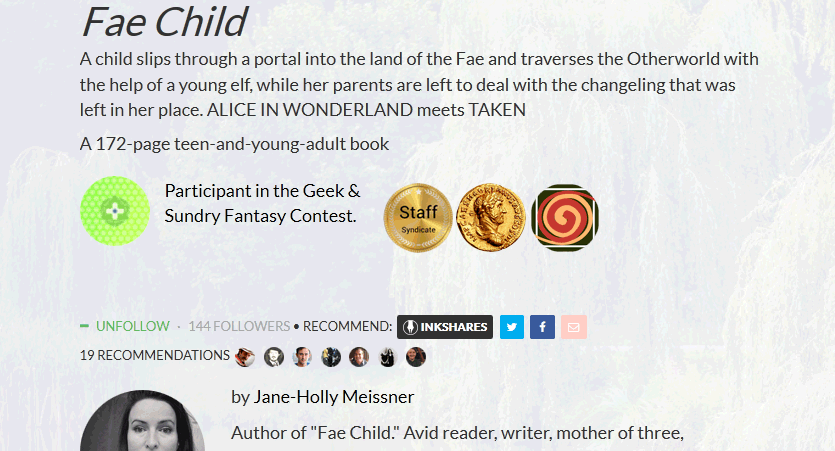 Thank you to the members of both syndicates for their belief and support of Fae Child. I am overwhelmed by all of this, and it may take some time for it to fully sink in. Thank you!
We have until the end of February to scrape together 101 more orders - will it be difficult? Yes. Can we do it? YES.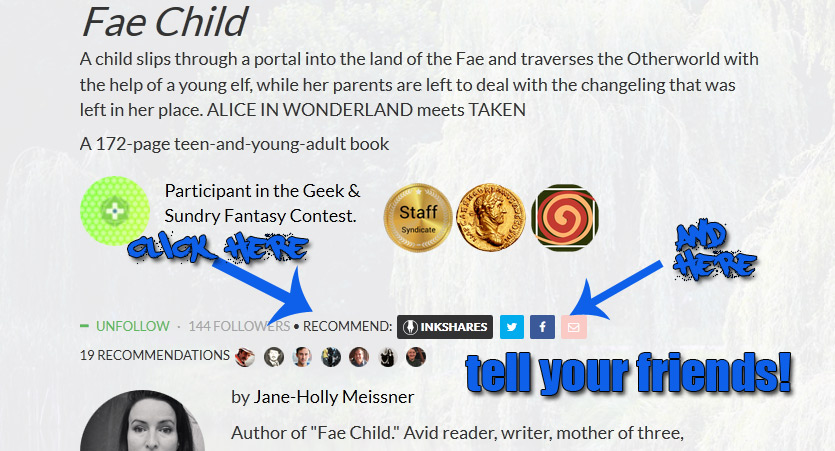 Click the Recommend buttons and tell your friends, enemies, people who like books, people who have kids who like books, people who enjoy telling other people "I knew them before they were famous" - let's get the word out on Fae Child. Thank you all so very, very much. I have some names to pick for Beanie Boo giveaways now, ha!
Much love and a Merry Christmas/holiday of your choosing,
Jane-Holly