Oct 11, 2017
You all have a habit of making me feel special.
There you go, making me feel special, and then I get all mushy with the feelings, and it's disgusting for everyone. So this is all your fault. You monsters. ;)

Today, Inkshares posted an image of a pile of DAX HARRISON books, ready to be sent out to all of you fine folks who backed it. The physical books, existing in real life, sitting in their office.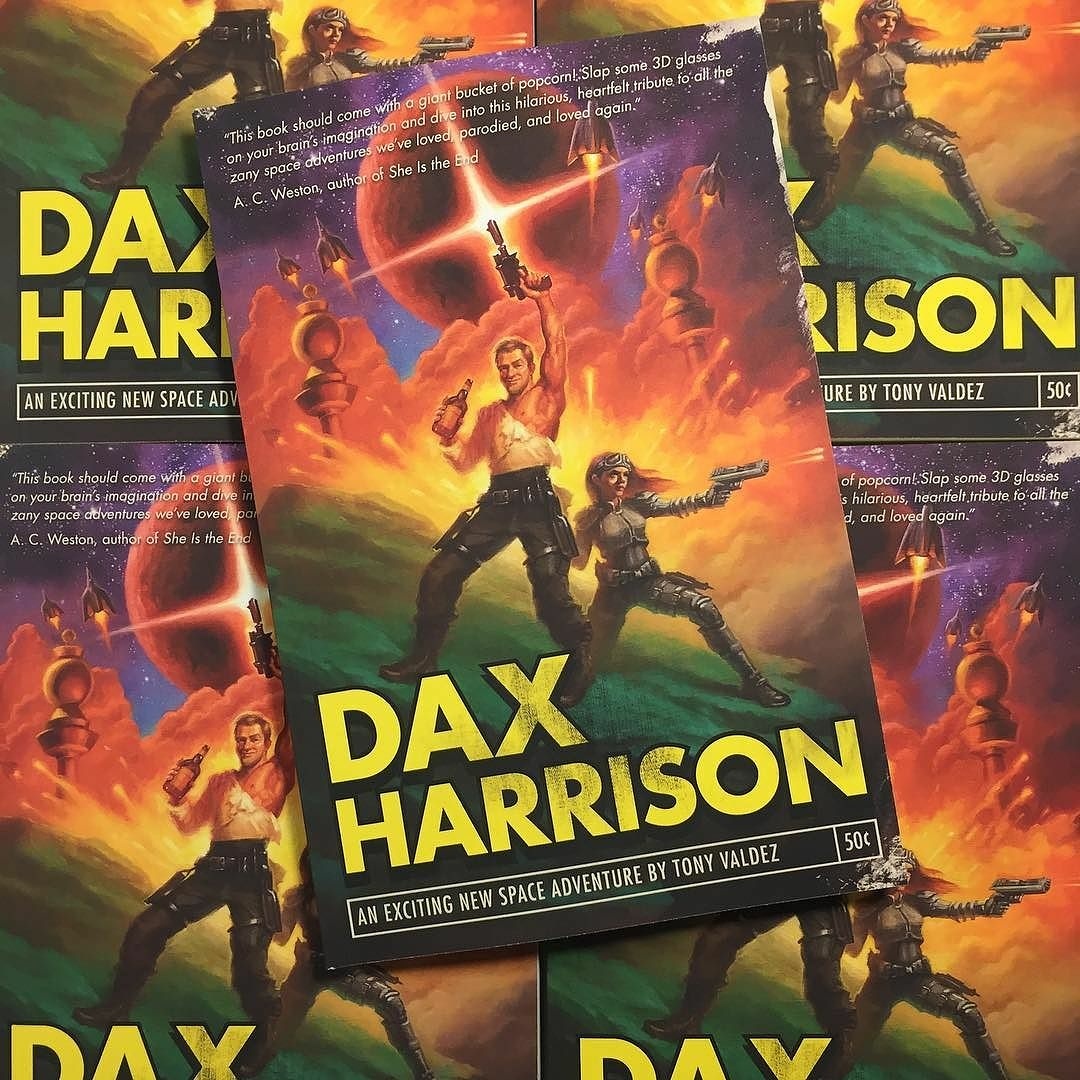 I re-shared the photo, and my little corner of the Internet blew up. The outpouring of love, support and excitement from friends, family, colleagues and so forth was ridiculous. I even had a friend or two saying "What?! How did I miss this?! Where can I get this thing?!" Haha.
By the way, if you didn't catch my previous official cover reveal on social media, there it is, in all its glory. Another very special thanks to Jessica R. Van Hulle (theladyjessica.com) and Seth Kinkaid (sethkinkaid.com) for their stunning painting and graphic design work. You better believe I'm making posters of this baby for conventions and book signings!
"WHEN DO I GET MY BOOK, TONY?!"
Backer copies will be shipping out this week! I believe Inkshares should be sending out an email asking you to confirm your shipping address, but I encourage you to log in at Inkshares.com and double-check your saved address just in case.
For those of you who ordered e-book copies, you can expect an email with a download link sometime next week. If you accidentally lose the email, don't panic. You can access your purchased e-books anytime at Inkshares.com under your "Bookshelf". And if anyone still has trouble, you can always reach me at rockhollywood8@gmail.com, or send questions to the Inkshares team at hello@inkshares.com.

You know what's ironic about all these long updates I write? The book itself is actually a pretty quick read. You'd think I would have written a much more long-winded story. I guess I'm saving it for Dax 2...
That's all for now. It honestly feels VERY silly making such a big deal over a little comedy book. But the world deserves laughter. It really, really does.
I hope Dax gives you a chuckle or two!
-Tony