Oct 19, 2017
So a few of you got your books this week...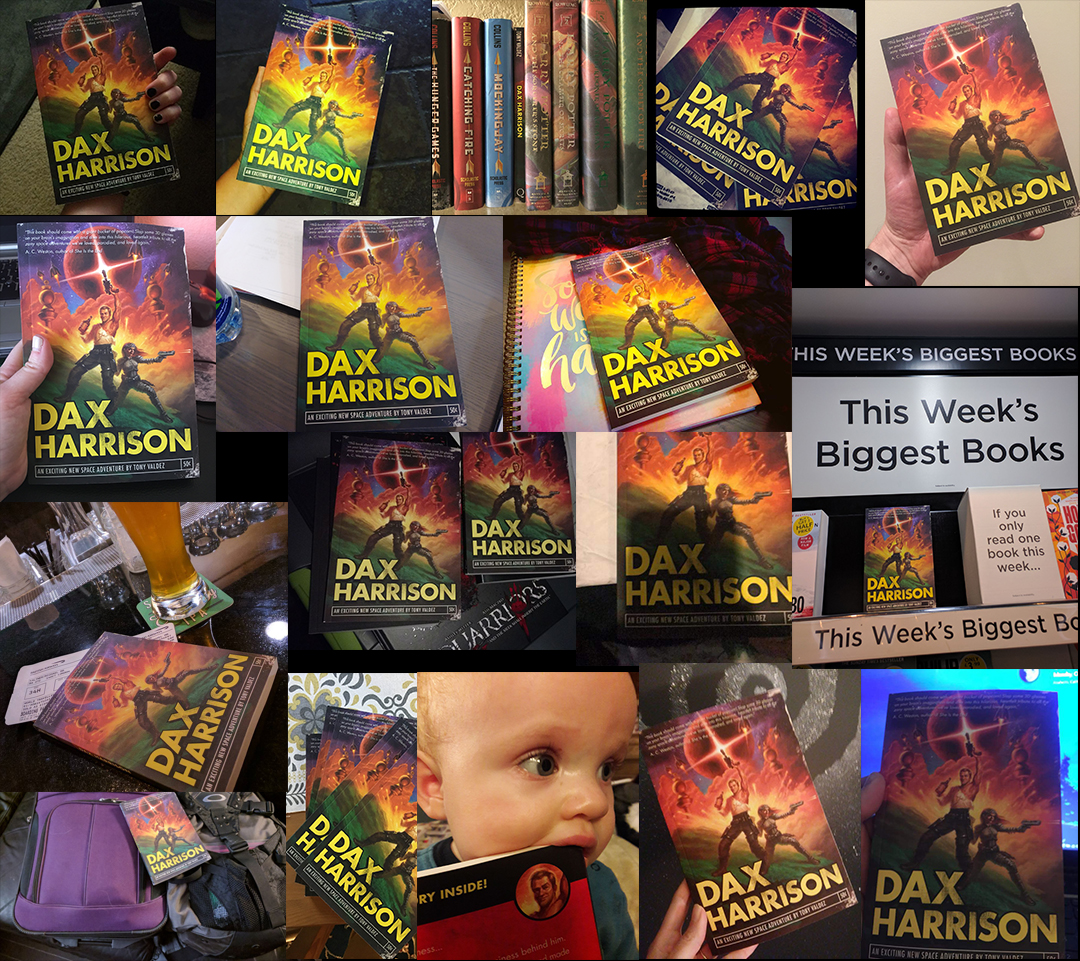 It's pretty surreal to see it out there. In hands. On family bookshelves. Being used as infant chew toys. Even on a store shelf in London! (I'm 99.9% positive that was my friend just sneaking it on there. Still cool though.)
For anyone who ordered and has NOT received a physical copy of the book yet, please keep an eye on your emails. You should have received a shipping confirmation from Inkshares with a tracking number. If you haven't received your order, or if you have only received part of your order (for those who bought multiple copies), I would recommend getting in touch with the team at orders@inkshares.com. They are friendly and quick to reply!
The digital copies are now also available to download! You should have seen an email come in this week titled "The Dax Harrison ebook is ready!" If not, you can always download your copy from your digital bookshelf at Inkshares.com. (Click your profile picture at the top right of the screen and select Bookshelf from the menu)
That's all for now! :)
-Tony