May 25, 2016
I'll keep this update short and come back with lots of Clockwork Charlie news for you folks next week.  There's so much going on, and #DraftShares starts on the 30th!  Read below for more info.

Clockwork Charlie short update: There's a full length trailer on the project page now!  Please check it out and let me know what you think.  Thanks!
DraftShares update: Read below for event and prize info!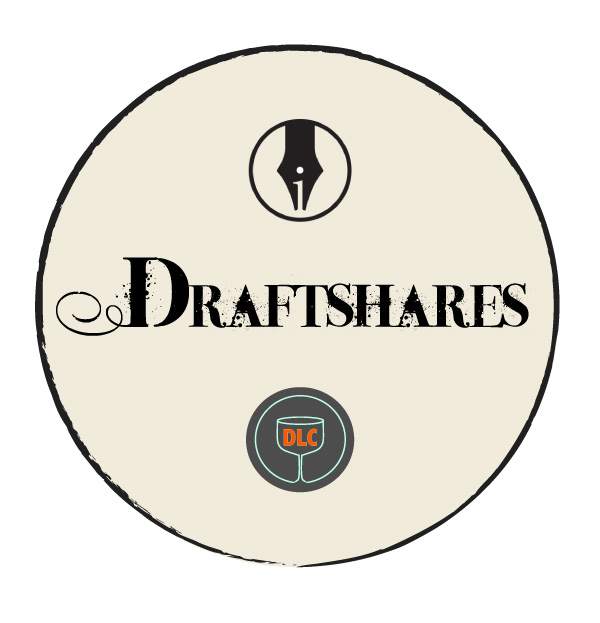 Get ready, because Draftshares is about to begin!

When: May 30th - June 4th
Readers: Check out as many drafts (projects currently in the Draft stage) as you can during the week of May 30th - June 3rd, and participate by opening and commenting on your favorite drafts' excerpts.
Why: To encourage community engagement...and, PRIZES!
Prizes you say?: Yes! For every Draft (or synopsis*) you critique, you will be entered into a drawing for the following:
Prizes for Anyone
Three sets of a copy of Asteroid Made of Dragons, button, and shirt
Church of Technology/Deus Hex Machina swag (pins and shirts)
Copy of Shadow of the Owl
Signed copy of Ageless
Order of Dax Harrison
Order of Bones of the Past
Order of Proxy
Original drawing by Jack Katz
Ladies of Sci Fi poster from A.C. Weston
Mix CD set with custom cover art by C. Brennecke
$25 in Inkshares Credits
Prizes for Authors
Video editing by Yicheng Liu
Interview on The Warbler
Guest spot on Drinkshares: Last Call
$25 in Inkshares Credits
Drafters: Let us know if you'd like to receive a soft critique or a hard critique by messaging a member of the DLC cast or tweeting your project link @drinkshareslc with either the #critiquemekindly or #critiqueme hashtags. If you want your synopsis critiqued, include the hashtag #critiquemypage too.
Soft Critiques (#critiquemekindly): This is the default critique if the author has not specifically requested a hard critique. The tone should be supportive and curious. Point out things you like, comment on the broader story ideas, and ask questions.
Hard Critique (#critiqueme): Only give a hard critique if the author has specifically asked for one. This is where grammatical errors, typos, and oversights can be pointed out. It's best to include elements of a soft critique too, but you can unleash your inner editor a bit more here.
*Synopsis Critique (#critiquemypage): Interested Drafters should create a thread in the Inkshares forum (https://www.inkshares.com/forum_threads?topic=promo), linked to their book draft, titled "Synopsis Edits: [Book Title Goes Here]."
Throughout the week, fellow authors will browse these threads and offer help with editing and improving your project page synopsis so you're better prepared to switch over to funding with a fantastic, compelling, error-free introduction to your book!
Not sure where to start? Check out these Drafts first!:
https://docs.google.com/spreadsheets/d/1QP0JPCCsijyIFIa0YKk4ZdQjHJPFW3mqtVvyOpNO3x4/edit?usp=sharing
Watch: Tune in at https://youtu.be/82ged3xwwew on Saturday, June 4th @ 4/3 Central to watch us discuss the drafts and announce the winners!
Good Luck & Great Drafting!