Jan 28, 2018
Dear Friends,
If you feel like you have not heard from me in a while, then you have not subscribed to my monthly newsletter. If you want to hear about my literary projects and other shenanigans, click here and subscribe.
I come to you with great news. The Bad Medicine: Zombie Slaying Queen manuscript is finished. It is an exciting day for yours truly. Bad Medicine is a work of love and much dedication. I am proud of the world I created and the characters who live in it and I can't wait to share it with you.

.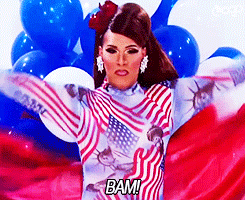 I know you have been waiting a while to get your copy, but there is still a bit of a longer wait. The folks at Inkshares are crazy busy editing, printing and promoting many amazing novels. My fabulous, but humble, drag superstar has got herself in line and she will be patiently waiting for her turn.
I will not bore you with a long reflection about the creative journey. I will say, though, that it feels great knowing that after so much time and dedication, I can proudly say, I am done and I love what I have done.
Another things that excites me is that the world of drag is more popular than ever. Don't believe me? Check out this announcement from World of Wonder. Drag Queens on a Plane, is a thing and it will be a cluster of charisma, uniqueness, nerve and talent.
check out the news 
Talk to you soon my pretties.