Aug 8, 2016
Hi all,
A while ago I have made a campaign pledge to Norwood UK Charity: 2£ or 3.5$ (that equation was right before Brexit which resulted in the pound dropping in value -lol) from every order using a special referral account I have opened for them. 
I have kept the pledge for every order I got on the course of July (once the campaign was over).
Norwood UK is a leading Jewish charity supporting vulnerable children, families and people with learning disabilities. It costs £35 million a year for Norwood to provide their community services and it must raise £12 million from voluntary donations.
Norwood strives to ensure that everyone can live the life they choose, irrespective of their ability. They  provide professional help in a warm and caring environment, supporting people to be as independent as possible.
Their Family Services include children and family support, social work, an inclusive nursery, and special educational needs, while their Learning Disability Services include education, after school clubs & holiday schemes, transition, supported living, residential care, lifelong learning and health and well-being.
I wanted to thank Simon Walton, my close friend, for introducing me to this wonderful charity.
So here's the math: 27 orders have been made using Norwood's special referral, on top of that I got 5 orders after the campaign was over. 32 order * 3.5$ (let's keep the dollar amount, it's better for them) = 112$...
I expected more , so decided it is fair to double this amount to 224$, which is in today's exchange = 140£ donation to Norwood (which is worth 175£ as I let them keep the giftaid tax relief).
That was done thank to you and your help - but if you want to learn or donate more - please please visit Norwood here.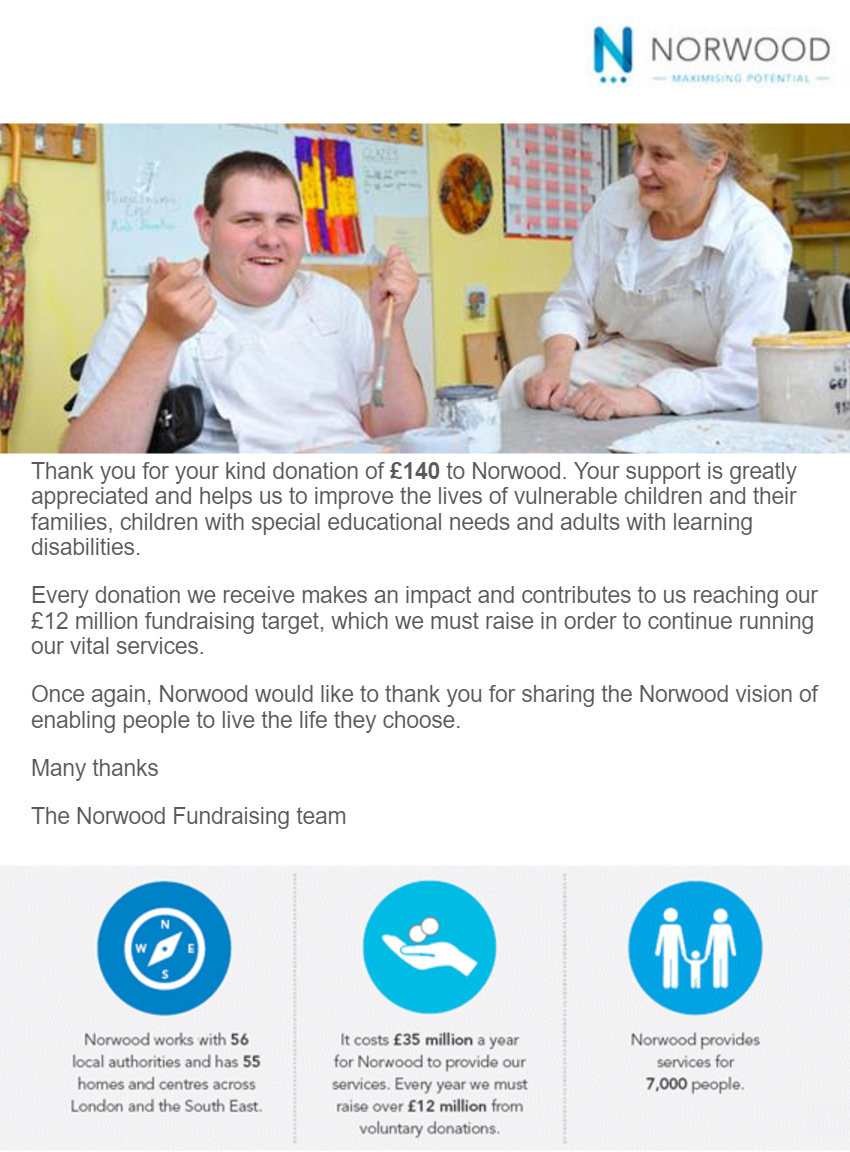 As for "the Wolf" - I have submitted the manuscript nearly a month ago, after frivolous help from my wife and friend Micha Knopf to make sure all is proofread... I have submitted a creative brief on the same occasion and I am waiting to hear back from Angela our talented Marketing Manager & Girl Friday Production as to the editorial progress. Will keep you posted!

-Jonathan