Aug 24, 2016
Dear Readers,
Or should I say...Listeners? For behold, thanks to the magic of Inkshares and Drew Campbell's British accent...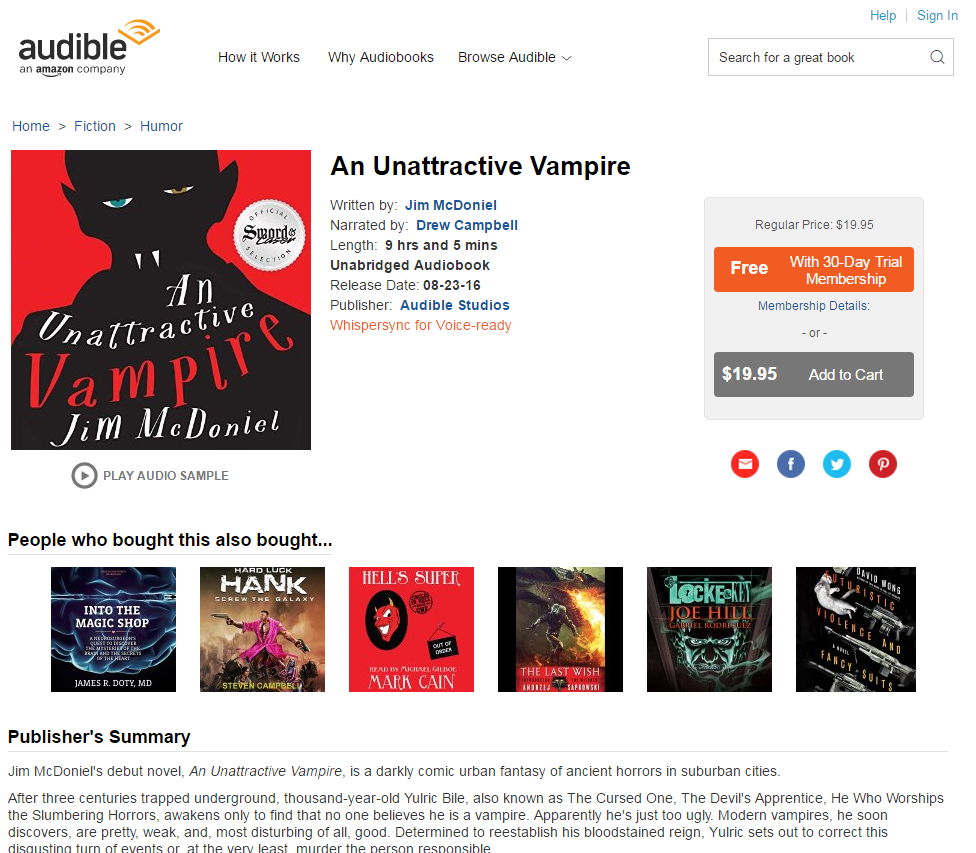 An Unattractive Vampire is on Audible!!! 
Thank you to everyone at Inkshares, Audible, and Mr. Campbell for making this happen. 
So I know you're all thinking: "Jim, I need this for my sound holes, but money has decided (literally) to see other people right now." Well, here's a thing: Audible sponsors just about every podcast in existence. They offer so many deals and promos, it's kind of ridiculous. For example: Lore podcast, Hardcore History, and Blurry Photos all offer trial codes. So yes, listen to awesome inspiring podcasts and when you're done, listen to my book as well.
Also, just a reminder that the Dragon Awards are quickly approaching, so time is running out to VOTE for Inkshares/Sword and Laser books including The Life Engineered, Asteroid Made of Dragons, and, of course, An Unattractive Vampire which also all happen to be available in e-book for the special low-low price of 99 cents until the end of the month. (Completely coincidental, I assure you. *WINK*) So please, vote for An Unattractive Vampire because what could be better than mixing vampires and dragons?